Attiki Odos' 'My e-PASS' Mobile Application Successfully Implemented by McKenna John J Architect
Dec 27, 2019
Projects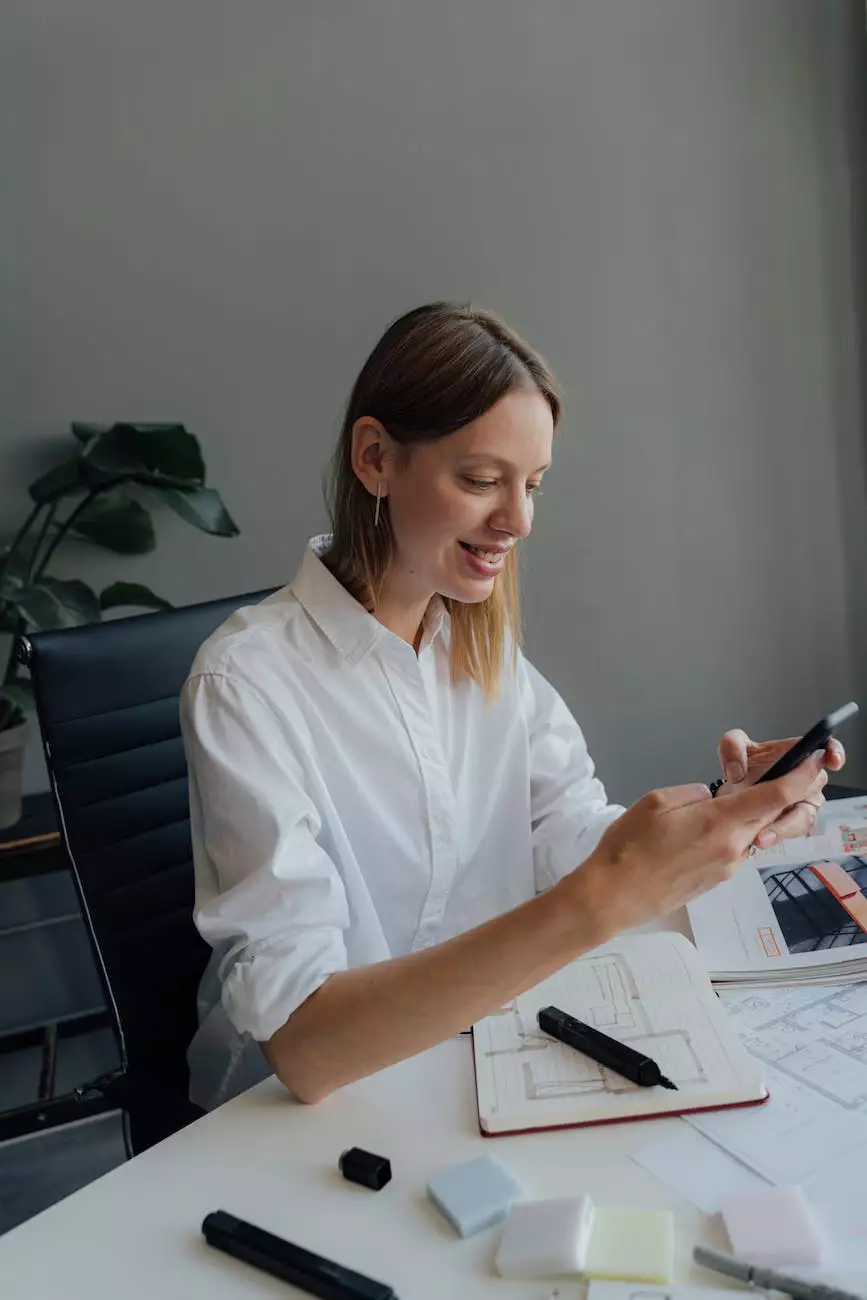 Introduction
Welcome to McKenna John J Architect, a renowned architecture firm specializing in heavy industry and engineering. We are proud to have successfully implemented the 'My e-PASS' mobile application for our esteemed client, Attiki Odos. In this comprehensive article, we will delve into the details of this groundbreaking project and highlight its impressive features and benefits.
The Role of McKenna John J Architect
McKenna John J Architect played a pivotal role in the development and implementation of the 'My e-PASS' mobile application. Leveraging our expertise in architecture and engineering, we collaborated closely with Attiki Odos to create a robust and user-friendly app that revolutionizes the way people access and utilize toll roads.
Features of 'My e-PASS' Mobile Application
The 'My e-PASS' mobile application offers a wide range of features designed to enhance the user experience and streamline toll road operations. Some notable features include:
1. Seamless E-Pass Registration and Account Management
With the 'My e-PASS' app, users can easily register for an electronic toll collection account and manage their account details effortlessly. This eliminates the need for manual paperwork and enhances convenience for frequent travelers.
2. Real-Time Traffic Updates
Stay informed about traffic conditions, delays, and alternative routes with the real-time traffic updates provided by the 'My e-PASS' app. Never get stuck in unexpected jams again and plan your journeys effectively.
3. Digital Toll Payments
Gone are the days of fumbling for cash or waiting in long queues at toll booths. The 'My e-PASS' app enables users to make contactless digital payments seamlessly, ensuring a hassle-free and efficient toll collection process.
4. Trip History and Analytics
Access detailed trip history and analytics in the 'My e-PASS' app, allowing users to monitor their travel patterns, expenses, and optimize their routes accordingly. Gain valuable insights and make informed decisions based on past data.
The Benefits of 'My e-PASS' Mobile Application
The implementation of the 'My e-PASS' mobile application has brought about numerous benefits for both Attiki Odos and its users:
1. Improved Efficiency and Convenience
By digitizing toll collection and introducing advanced features, 'My e-PASS' offers an unprecedented level of efficiency and convenience for users. The streamlined process saves time, reduces congestion, and enhances overall travel experience.
2. Enhanced Data Analysis for Better Decision-Making
The collection of comprehensive trip data enables Attiki Odos to perform in-depth analysis and gather valuable insights. These insights assist in making data-driven decisions to optimize road infrastructure, enhance traffic flow, and improve overall road safety.
3. Environmental Sustainability
Reduced reliance on cash transactions and paper receipts contributes to a greener environment. The 'My e-PASS' app aligns with Attiki Odos' commitment to sustainability and plays a role in minimizing the carbon footprint associated with traditional toll collection methods.
Conclusion
In conclusion, the successful implementation of the 'My e-PASS' mobile application by McKenna John J Architect has revolutionized toll road operations, improving efficiency, convenience, and overall user experience. Attiki Odos can now benefit from advanced data analysis and use insights to enhance road infrastructure and traffic flow. With 'My e-PASS,' travelers have access to an innovative app that ensures seamless toll payments, real-time traffic updates, and trip analytics to optimize their journeys. Experience the future of toll road management today with 'My e-PASS'!