Diversity, Inclusion and Belonging - McKenna John J Architect
Nov 4, 2018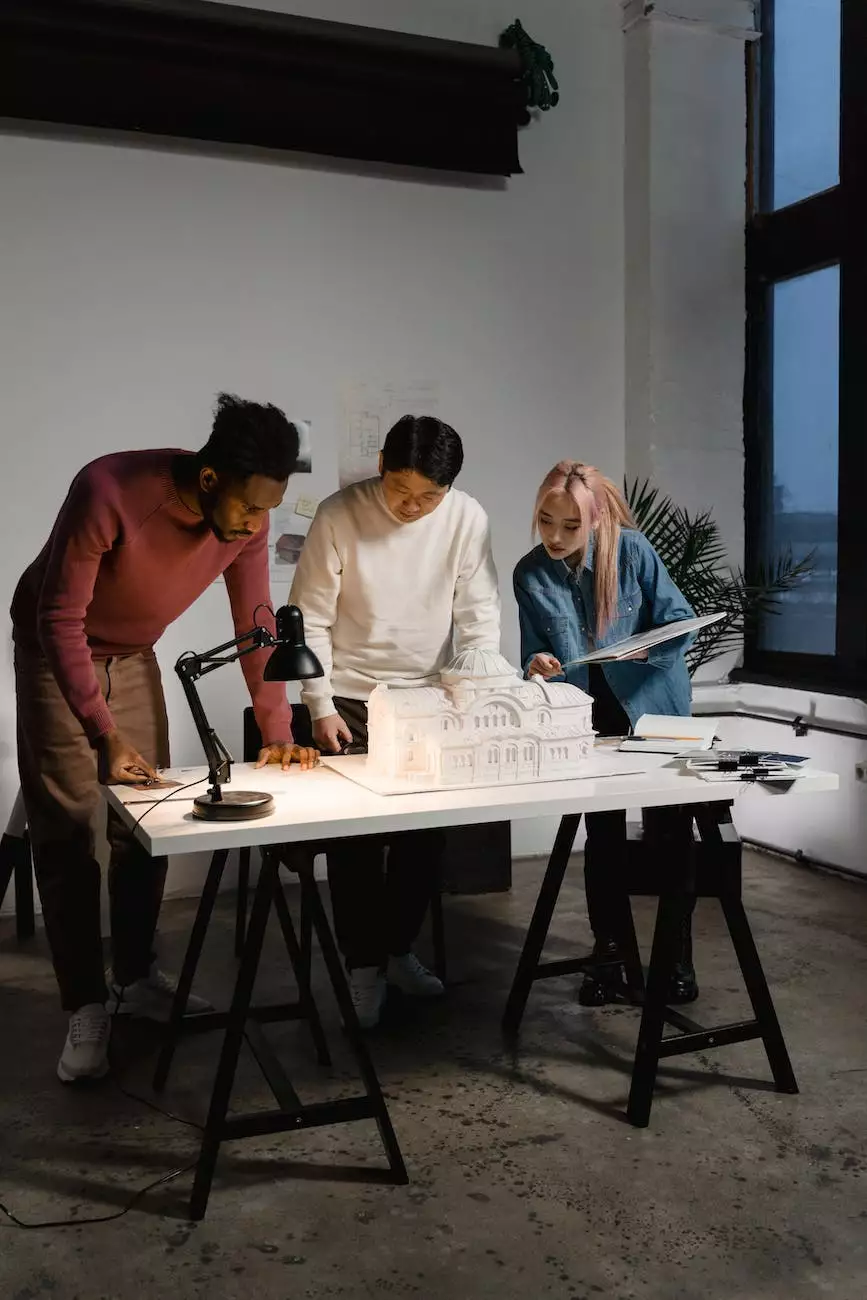 Introduction
Welcome to the Diversity, Inclusion and Belonging page of McKenna John J Architect, a leading player in the field of Heavy Industry and Engineering - Architecture. We believe that embracing and championing diversity, inclusion, and belonging is key to creating innovative and sustainable designs that cater to the needs and aspirations of all individuals and communities. In this page, we delve deeper into the significance of diversity, inclusion, and belonging in our industry and how we integrate these values into everything we do.
The Importance of Diversity in Architecture
Diversity is a catalyst for creativity and innovation. In architecture, diverse perspectives and experiences enable us to approach projects from unique angles, resulting in groundbreaking designs that challenge conventional norms. At McKenna John J Architect, we recognize the importance of diversity in the field. We actively seek out and value different backgrounds, cultures, and viewpoints, fostering an environment where diverse voices are heard and acknowledged.
The Power of Inclusion in Architecture
Inclusion goes hand in hand with diversity. It is not enough to have diverse teams; we must also create an inclusive atmosphere where every individual feels valued, respected, and empowered to contribute their unique insights. When architects from various backgrounds feel included, they can collaborate effectively, leading to better architecture that addresses the diverse needs of our global society. McKenna John J Architect is committed to cultivating an inclusive culture within our team and beyond.
Belonging: Building a Sense of Community
Belonging is about creating a sense of community within the architecture industry. It is essential for every individual to feel a sense of belonging, where they can be their authentic selves and have their voices heard. At McKenna John J Architect, we strive to foster a supportive and inclusive environment where all team members, clients, and stakeholders feel a strong sense of belonging. By nurturing this sense of community, we encourage collaboration, trust, and empathy, which ultimately enhances the quality of our architectural solutions.
Empowering Future Architects
One of our core values is to empower aspiring architects from all backgrounds through mentorship programs, scholarships, and internships. We believe that by fostering a diverse and inclusive architectural community, we can create opportunities for emerging talent to thrive. Our commitment to diversity, inclusion, and belonging extends beyond our immediate projects. We actively engage with educational institutions and organizations to inspire, support, and uplift the next generation of architects.
Incorporating Diversity, Inclusion, and Belonging into Projects
At McKenna John J Architect, we integrate diversity, inclusion, and belonging principles into every stage of our projects. By engaging in open dialogue with clients and stakeholders, we ensure that their needs and expectations are met in a way that respects their unique backgrounds and perspectives. We prioritize collaboration and actively seek input from diverse voices to develop inclusive architectural solutions that enhance the overall experience for everyone who interacts with our designs.
Our Commitment to Continuous Improvement
We understand that diversity, inclusion, and belonging are ongoing efforts that require continuous commitment and improvement. As part of our dedication to these values, we regularly review our practices, policies, and project outcomes to identify areas for growth and refine our approach. By embracing diversity, promoting inclusion, and fostering a sense of belonging, we strive to create architecture that positively impacts communities and contributes to a more equitable and sustainable future.
Conclusion
At McKenna John J Architect, we believe that diversity, inclusion, and belonging form the foundation of exceptional architecture. By embracing these values, we foster creativity, innovation, and collaboration, resulting in designs that are responsive, inclusive, and transformative. We are committed to creating an industry where all individuals, regardless of their background, can thrive and contribute their unique perspectives. Explore our website to learn more about our work and how we incorporate diversity, inclusion, and belonging into our projects.