ULI Toronto National Housing Week Webinar Series
Jan 30, 2022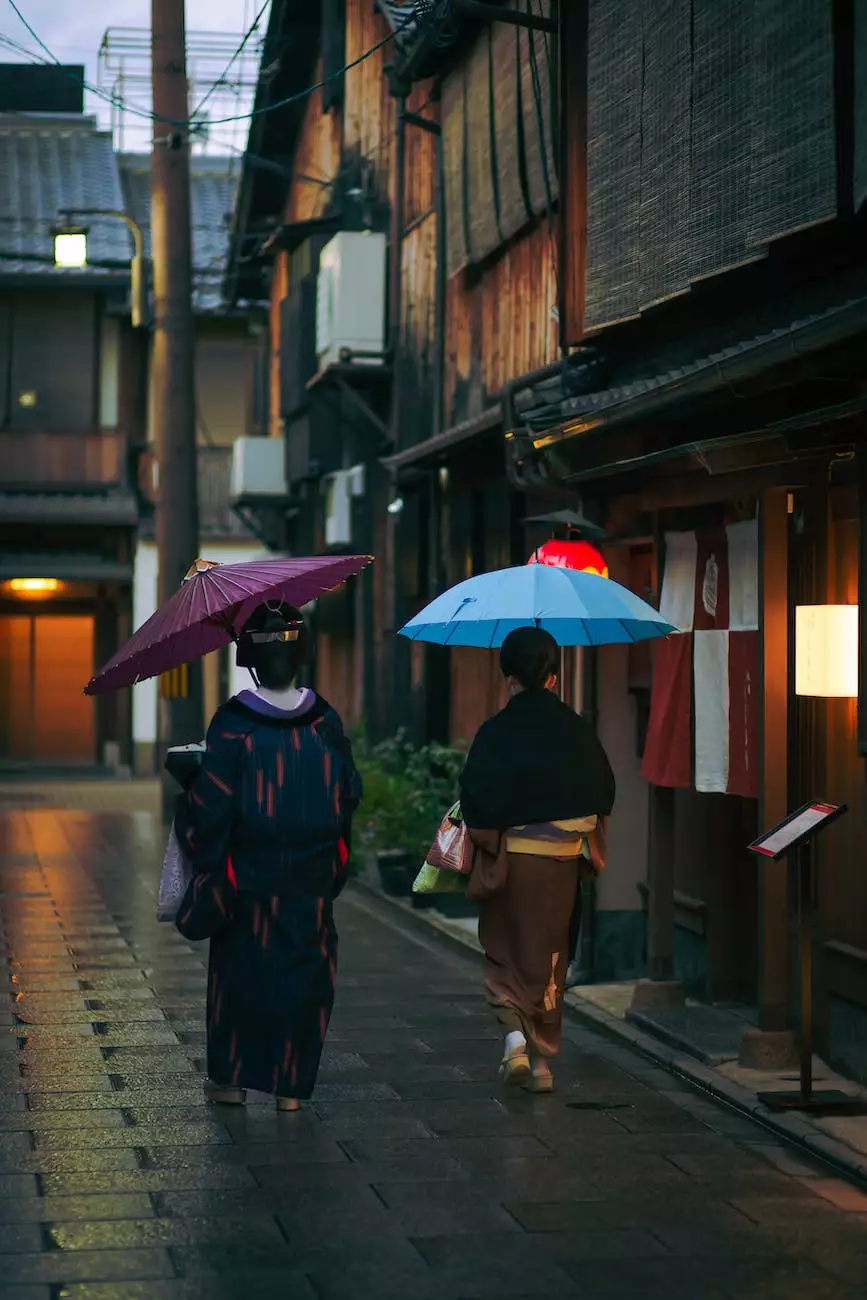 Welcome to the ULI Toronto National Housing Week Webinar Series by McKenna John J Architect! As an industry-leading firm specializing in architecture and engineering within the Heavy Industry and Engineering - Architecture category, we are delighted to bring you this exclusive event that explores the latest trends, insights, and solutions in housing development.
Why Attend Our Webinar Series?
At McKenna John J Architect, we understand the importance of staying updated with the ever-evolving world of architecture. Our ULI Toronto National Housing Week Webinar Series is a unique opportunity for professionals in the field to gain valuable knowledge, connect with industry experts, and engage in meaningful discussions surrounding housing development. By attending our webinars, you will:
Stay updated with the latest architectural trends and best practices
Gain insights from renowned experts in the field
Discover innovative solutions for housing development challenges
Network with like-minded professionals in the industry
Expand your knowledge and enhance your professional skill set
Webinar Series Schedule
Our ULI Toronto National Housing Week Webinar Series features a carefully curated lineup of informative sessions covering a wide range of topics related to architecture and housing development. Our expert speakers will share their expertise, experience, and practical insights, allowing you to gain a comprehensive understanding of the subject matter. Check out our webinar schedule below:
Webinar 1: Sustainable Housing Solutions
Join us as we delve into the world of sustainable housing and explore innovative design strategies that contribute to a greener and more environmentally friendly future. Our expert panelists will discuss the importance of sustainable architecture, share case studies of successful projects, and provide practical tips for implementing sustainable practices in your own designs. Don't miss out on this opportunity to learn how you can make a positive impact through sustainable housing solutions.
Webinar 2: Urban Planning and Affordable Housing
Do you want to learn more about the challenges and opportunities in urban planning and affordable housing? Our second webinar will focus on urban development strategies that promote inclusivity, affordability, and accessibility. Discover how architects and urban planners can work together to create vibrant communities that fulfill the needs of diverse populations. Gain valuable insights from experts who have successfully implemented innovative solutions to address the affordable housing crisis in urban areas.
Webinar 3: Technology and Architecture
In this digital age, technology plays a vital role in shaping the architecture and engineering industry. Join our third webinar to explore the intersection of technology and architecture. Discover how advancements in virtual reality, Building Information Modeling (BIM), and smart building solutions are revolutionizing the way we design, construct, and maintain buildings. Learn from industry pioneers who leverage technology to streamline their processes, enhance collaboration, and deliver exceptional architectural outcomes.
Webinar 4: The Future of Housing
The final webinar in our series will delve into the future of housing and its implications for architects, builders, and designers. Uncover the emerging trends, innovative materials, and cutting-edge technologies that are shaping the future of residential construction. Our esteemed panelists will share their vision for housing in the years to come and discuss how architects can adapt and embrace change to meet the evolving needs of the population. Prepare to be inspired and challenge your perspective on the future of housing.
Join Us for the ULI Toronto National Housing Week Webinar Series
Participating in the ULI Toronto National Housing Week Webinar Series is a fantastic opportunity to expand your knowledge, network with industry professionals, and gain valuable insights from experts in the field. Whether you are an architect, urban planner, builder, or simply have a passion for the world of architecture, this webinar series offers something for everyone.
Don't miss out on this exclusive opportunity to learn from the best in the business. Register now for our upcoming webinars and join us in shaping the future of architecture and housing development. We look forward to welcoming you to our ULI Toronto National Housing Week Webinar Series!
McKenna John J Architect - Heavy Industry and Engineering - Architecture
Contact us at [email protected] or visit our website http://mckenna-architect.com for more information.