Transforming Old Power Plants into Sustainable Sources of New Energy
Mar 25, 2022
Portfolio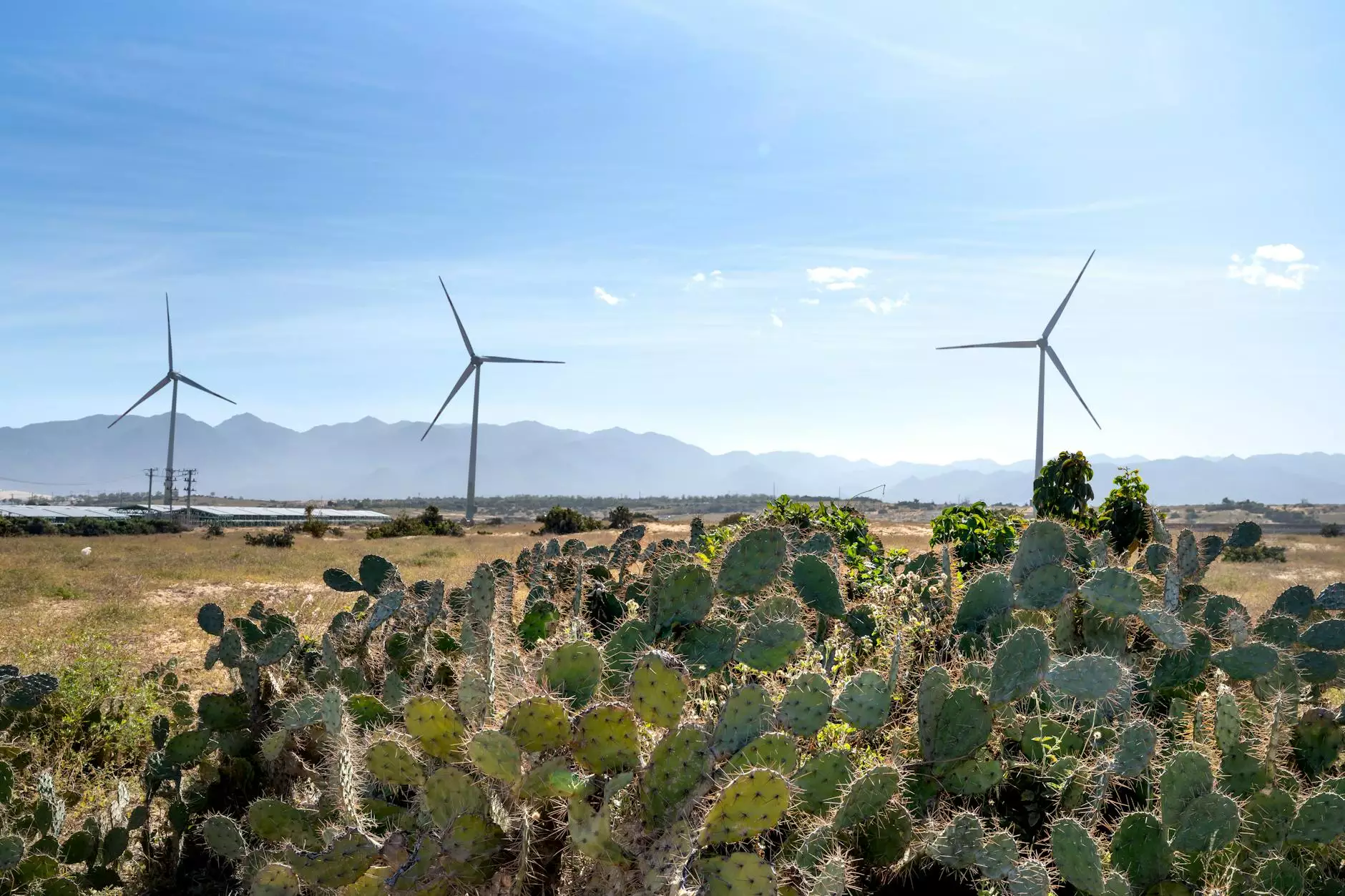 Welcome to McKenna John J Architect, a leading provider of architecture services in the Heavy Industry and Engineering - Architecture category. We specialize in transforming outdated power plants into sustainable sources of new energy, helping companies pave the way towards a more environmentally friendly future.
Revitalizing Our Energy Infrastructure
In today's rapidly changing world, the need for sustainable energy solutions has become increasingly prevalent. At McKenna John J Architect, we recognize the immense potential lying dormant within old power plants. By leveraging our expertise in heavy industry and engineering architecture, we are able to breathe new life into these aging structures, turning them into efficient and eco-friendly sources of power.
The McKenna Approach
What sets us apart from other architecture firms is our deep-rooted understanding of the intricacies involved in revitalizing old power plants. Our team of highly skilled professionals meticulously analyzes the existing infrastructure, identifying key areas for improvement and incorporating the latest technological advancements to optimize performance.
Integrating Sustainable Technologies
With sustainability at the core of our designs, we seamlessly integrate cutting-edge technologies, such as solar panels, wind turbines, and energy storage systems, into the existing power plant framework. Our emphasis on renewable energy sources helps reduce carbon emissions and ensures a greener and less carbon-dependent future.
Preserving Historical Significance
As we retrofit old power plants, we are careful to preserve their historical significance. While modernizing the infrastructure, we strive to maintain the unique architectural elements that make each power plant a testament to the past. By combining historical preservation with sustainable innovation, we create dynamic spaces that honor our heritage while embracing the future.
Innovative Design Solutions
At McKenna John J Architect, we take pride in our ability to provide innovative design solutions tailored to the specific needs of each client. Our years of experience in heavy industry and engineering architecture enable us to tackle complex challenges, maximize energy efficiency, and optimize operational performance.
Enhanced Energy Generation
Through meticulous planning and strategic design, we enhance the energy generation capabilities of old power plants. Our team works closely with utility providers to ensure reliable power supply, taking into consideration future demand projections and regulatory requirements.
Optimized Workflow
Streamlining the workflow within revitalized power plants is a key aspect of our design process. Our architecture maximizes energy flow, reduces unnecessary energy loss, and creates a more efficient working environment for operators.
Improved Safety Measures
When it comes to heavy industry and engineering, safety is paramount. We design power plants that comply with the highest safety standards, incorporating state-of-the-art monitoring systems and advanced fire suppression technology. The result is a safer working environment for employees and an optimized facility for ongoing operations.
Industry Leadership
McKenna John J Architect has established a solid reputation as a leader in heavy industry and engineering architecture. Our commitment to excellence, sustainability, and client satisfaction has earned us the trust of numerous companies looking to repurpose their aging power plants.
Collaborative Approach
We believe that successful projects are built on collaboration. Our team works closely with clients, ensuring their vision aligns with our expertise. By establishing open lines of communication, we create synergistic partnerships, delivering architectural solutions that meet and exceed expectations.
Proven Track Record
With a portfolio encompassing successful power plant transformations across the country, McKenna John J Architect has a proven track record in delivering exceptional results. Our comprehensive approach, attention to detail, and commitment to sustainability have consistently positioned our clients for long-term success.
Creating a Sustainable Future
By repurposing old power plants into renewable energy sources, we contribute to a more sustainable future. Our designs not only reduce the carbon footprint but also create a blueprint for other industries to reimagine their existing infrastructure in order to adapt to the changing environmental landscape.
Contact Us Today
If you are seeking a trusted partner to transform your old power plant into a sustainable source of new energy, McKenna John J Architect is here to help. Get in touch with our team today, and let's embark on a journey towards a greener and more efficient future together.