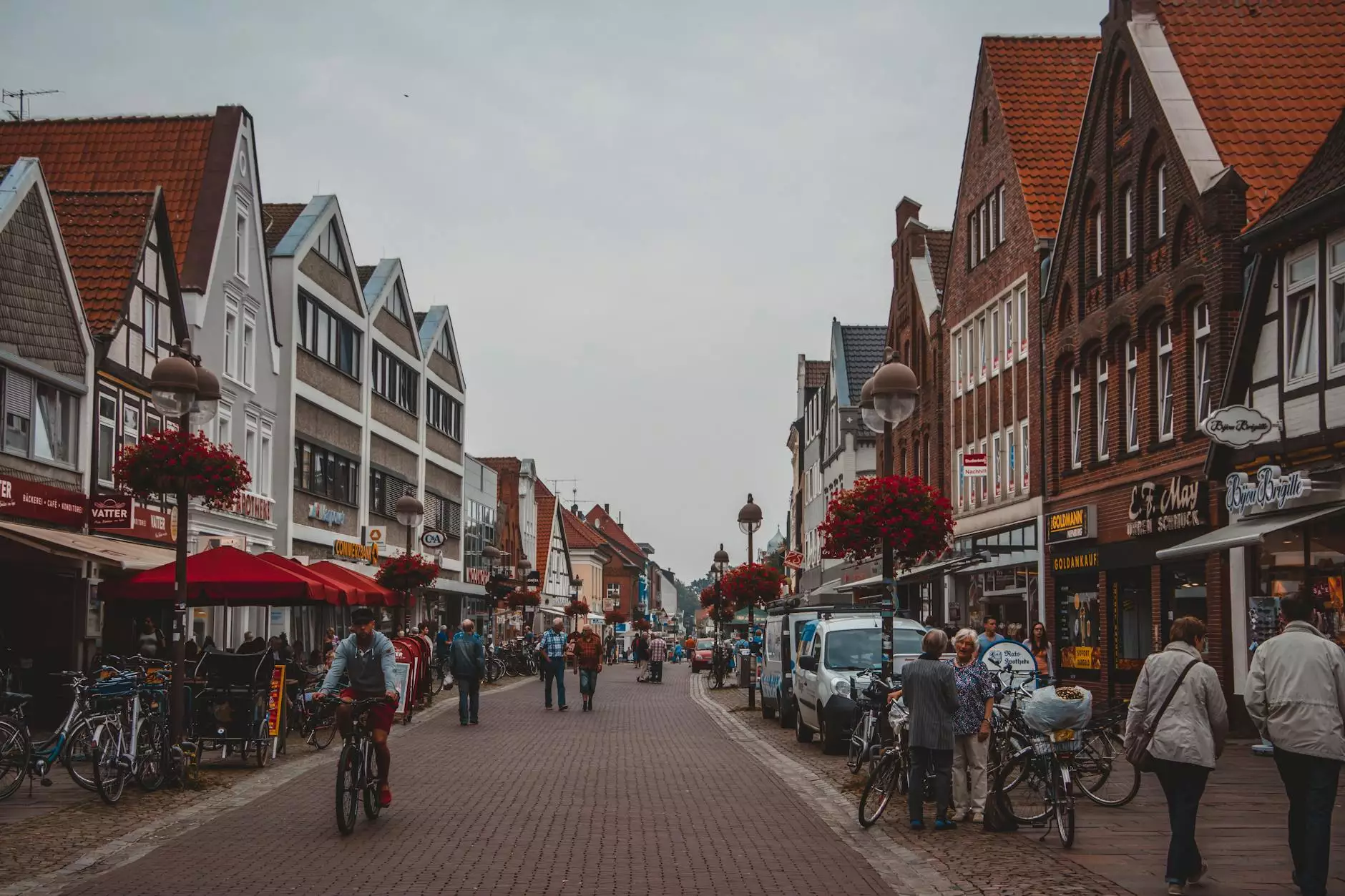 About Ola Ferm
Ola Ferm is an experienced architect and a valuable member of the Arcadis IBI Group team. With extensive knowledge and expertise in the heavy industry and engineering sector, Ola Ferm has played a vital role in numerous architectural projects.
Professional Background
Ola Ferm graduated from a prestigious architecture program and has been actively involved in the industry for over a decade. Throughout the years, Ola Ferm has gained a reputation for delivering exceptional results and providing innovative design solutions.
Expertise in Heavy Industry and Engineering
One of the key areas of specialization for Ola Ferm is heavy industry and engineering architecture. Understanding the unique challenges and requirements of this sector, Ola Ferm has successfully completed various projects, ranging from industrial facilities to engineering marvels.
Industrial Facility Design
Ola Ferm's expertise in designing industrial facilities is unparalleled. With a deep understanding of the intricacies involved in these types of projects, Ola Ferm ensures that every aspect, from functionality to aesthetics, is carefully considered.
From warehouses and manufacturing plants to logistics centers and distribution hubs, Ola Ferm has a proven track record of creating efficient and visually appealing spaces that meet the specific needs of the heavy industry.
Engineering Marvels
Working closely with engineers and other professionals, Ola Ferm has contributed to the successful execution of numerous engineering marvels. These projects incorporate advanced technologies, innovative materials, and sustainable design principles to create structures that push the boundaries of architecture.
From bridges and tunnels to power plants and infrastructure, Ola Ferm's involvement ensures that these projects not only serve their functional purpose but also stand as iconic landmarks in their respective locations.
Collaboration with Arcadis IBI Group
Ola Ferm is an integral part of the renowned Arcadis IBI Group, a leading global architecture firm specializing in various sectors, including heavy industry and engineering. Through collaborative efforts with a team of skilled professionals, Ola Ferm consistently delivers outstanding results that exceed clients' expectations.
Client Testimonials
The phenomenal work of Ola Ferm has garnered praise from satisfied clients. Here are a few testimonials highlighting the exceptional services provided:
"Ola Ferm's attention to detail and ability to understand our requirements made the entire design process smooth and efficient. The end result exceeded our expectations, and we couldn't be happier with the outcome." - John Smith, CEO of XYZ Manufacturing
"Working with Ola Ferm was a pleasure. Their creativity and expertise in heavy industry architecture were evident throughout the project. I highly recommend Ola Ferm for any architectural needs in the engineering sector." - Sarah Johnson, Project Manager at ABC Engineering
Contact Ola Ferm
If you are seeking professional architectural services in the heavy industry and engineering sector, Ola Ferm is ready to assist you. Get in touch with Ola Ferm today to discuss your project requirements and explore the possibilities of collaboration.
Phone: 123-456-7890 Email: olafer[email protected] Address: 123 Main Street, City, State, ZIP