Electric Vehicle Charging
Jan 7, 2021
Projects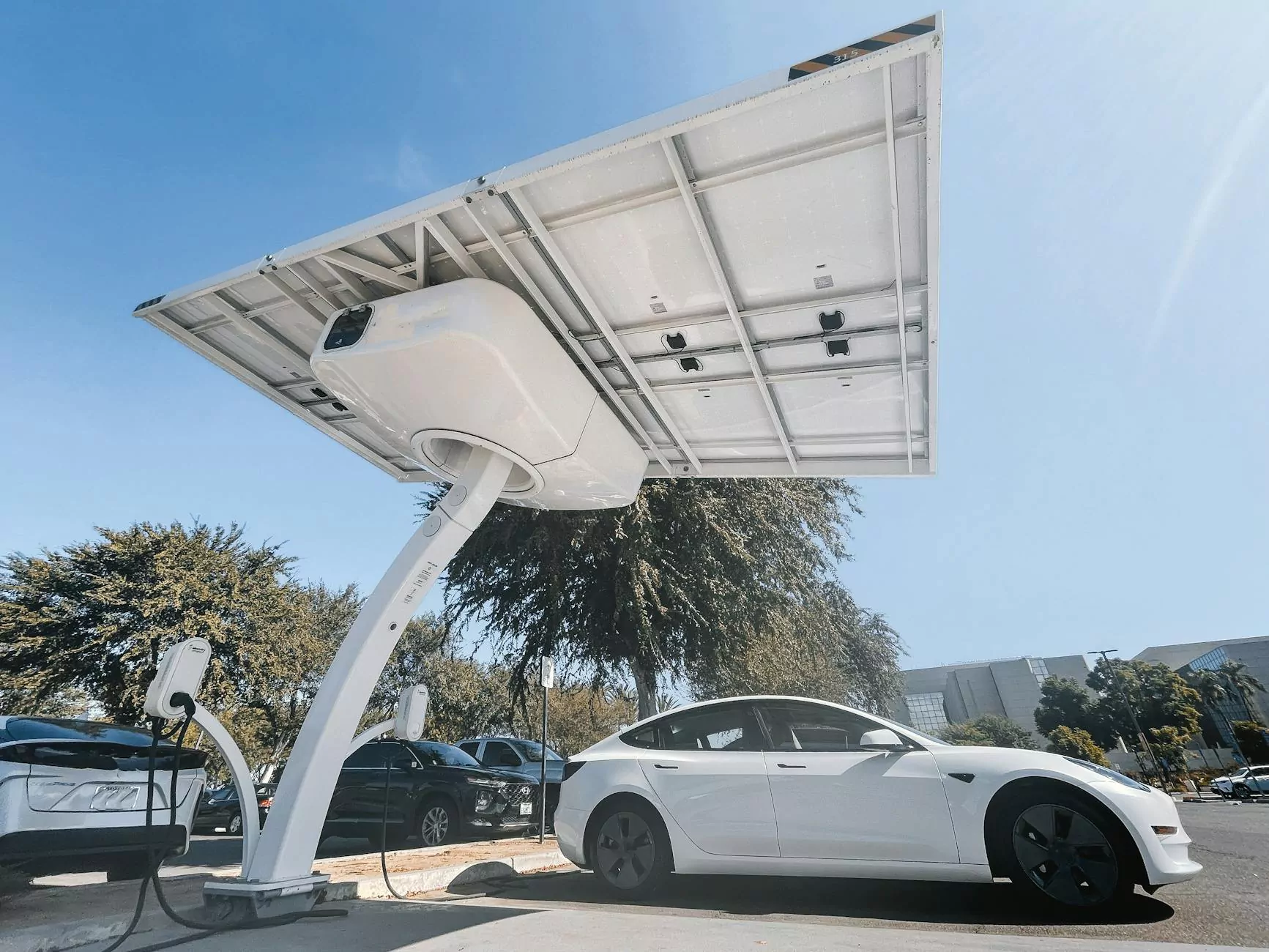 Home
About
Portfolio
Contact
The Future of Electric Vehicle Charging
In the ever-evolving world of heavy industry and engineering, electric vehicles (EVs) have become a prominent choice for sustainable transportation solutions. As the demand for EVs continues to rise, it has become crucial to provide reliable and efficient electric vehicle charging infrastructure.
At McKenna John J Architect, we understand the importance of staying ahead of the curve and embracing sustainable technologies. That is why we offer cutting-edge electric vehicle charging solutions to cater to the specific needs of heavy industry and engineering projects.
Customized Charging Infrastructure
Our team of experienced architects and engineers specializes in designing customized electric vehicle charging solutions that seamlessly integrate with your existing infrastructure. We collaborate closely with our clients to understand their requirements and develop tailor-made charging solutions that optimize efficiency and convenience.
Whether you are constructing a new facility or retrofitting an existing one, our expertise ensures that the charging infrastructure is strategically incorporated into the project. We consider factors such as location, power capacity, space utilization, and future scalability to deliver comprehensive charging solutions.
State-of-the-Art Charging Technology
Our commitment to providing the best possible charging solutions drives us to incorporate state-of-the-art technology into our designs. We leverage advanced charging equipment, intelligent software solutions, and energy management systems to optimize the charging process and ensure reliable operation.
With our solutions, you can expect rapid charging capabilities, built-in safety features, user-friendly interfaces, and intelligent monitoring systems. We are dedicated to delivering a seamless charging experience for both the EV users and facility managers.
Benefits of Choosing McKenna John J Architect
Expertise in EV Charging Infrastructure
With our extensive experience in heavy industry and engineering, we possess deep knowledge of electric vehicle charging infrastructure. Our team stays updated with the latest industry trends and regulatory requirements to ensure compliance and optimal performance.
Efficient Design and Integration
We understand the unique challenges and considerations associated with heavy industry and engineering projects. By integrating our charging solutions seamlessly, we prioritize space efficiency, minimize disruptions, and optimize charging workflow.
Sustainability and Environmental Consciousness
As a proponent of sustainable practices, we incorporate energy-efficient and environmentally-friendly features into our charging infrastructure designs. By embracing electric vehicle charging, you contribute to reducing carbon emissions and promoting a cleaner future.
Reliable Support and Maintenance
Our commitment to your satisfaction extends beyond the initial design and installation. We offer reliable support and maintenance services to ensure your charging infrastructure operates smoothly in the long run.
Contact Us
If you are interested in adopting electric vehicle charging infrastructure for your heavy industry and engineering projects, McKenna John J Architect is here to assist you. Our team of experts is ready to answer your questions and discuss the best solutions tailored to your needs.
Get in touch with us via the contact form on our Contact page or give us a call at XXX-XXX-XXXX. Join us in embracing a sustainable future with reliable electric vehicle charging infrastructure.
© 2022 McKenna John J Architect. All rights reserved.