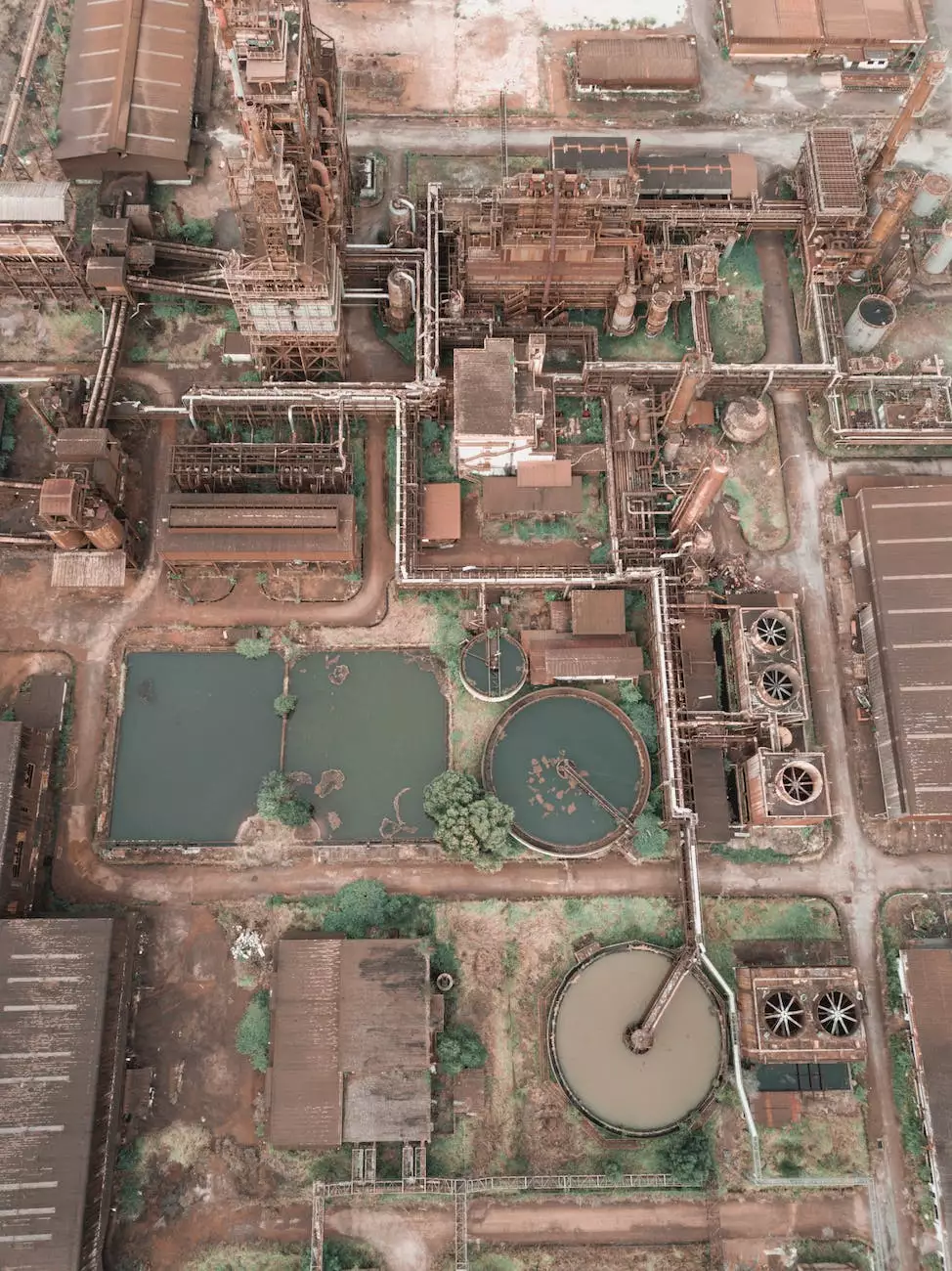 Innovative Architectural Design Solutions for Water and Wastewater Projects
At McKenna John J Architect, we understand the critical role that water and wastewater infrastructure plays in the heavy industry and engineering sector. Our team of highly proficient architects specializes in creating innovative architectural designs for water and wastewater projects that meet both functional and aesthetic requirements.
Expertise in Heavy Industry and Engineering
With our expertise in heavy industry and engineering architecture, we are well-equipped to handle the unique challenges of water and wastewater projects. We utilize cutting-edge technology and industry best practices to develop efficient and sustainable solutions for our clients.
Comprehensive Design Process
Our comprehensive design process begins with a thorough analysis of the project requirements. We work closely with our clients to understand their specific needs and goals. This collaborative approach ensures that the final design not only meets regulatory standards but also exceeds client expectations.
Design Planning
During the design planning phase, we conduct detailed site surveys and assessments to gather essential information about the project location. This includes analyzing topography, soil conditions, and available resources. We also take into consideration environmental factors and sustainability guidelines to create designs that minimize the impact on the surrounding ecosystem.
Conceptual Design
Based on the information collected during the design planning phase, our team develops conceptual designs that align with the functional requirements of the water and wastewater project. We pay meticulous attention to every detail, ensuring that the designs are both practical and visually appealing.
Technical Drawings and Documentation
Once the conceptual design is approved, we proceed with creating detailed technical drawings and comprehensive documentation. These drawings serve as a blueprint for the construction phase, providing precise specifications for contractors to follow. Our team ensures accuracy and clarity in all technical drawings, leaving no room for misinterpretation.
Collaboration and Communication
Effective collaboration and communication are vital to the success of any water and wastewater project. We believe in fostering transparent and open lines of communication with our clients, project stakeholders, and construction teams. This ensures that everyone is aligned throughout the project lifecycle, minimizing errors and delays.
Quality Assurance
Quality is at the forefront of everything we do at McKenna John J Architect. We have implemented stringent quality assurance processes to maintain the highest standards in our designs. Our team conducts regular inspections and reviews at various stages of the project to ensure compliance with regulatory requirements and industry best practices. We leave no room for compromise.
Contact us Today for Superior Architectural Expertise
When it comes to water and wastewater architectural design services, McKenna John J Architect is your trusted partner. Our expertise in heavy industry and engineering, combined with our commitment to excellence, sets us apart from the competition. Contact us today to discuss your water and wastewater project requirements, and let us deliver innovative solutions that surpass expectations.