Mandarin Senior Center Expansion Site Design
Mar 5, 2023
Portfolio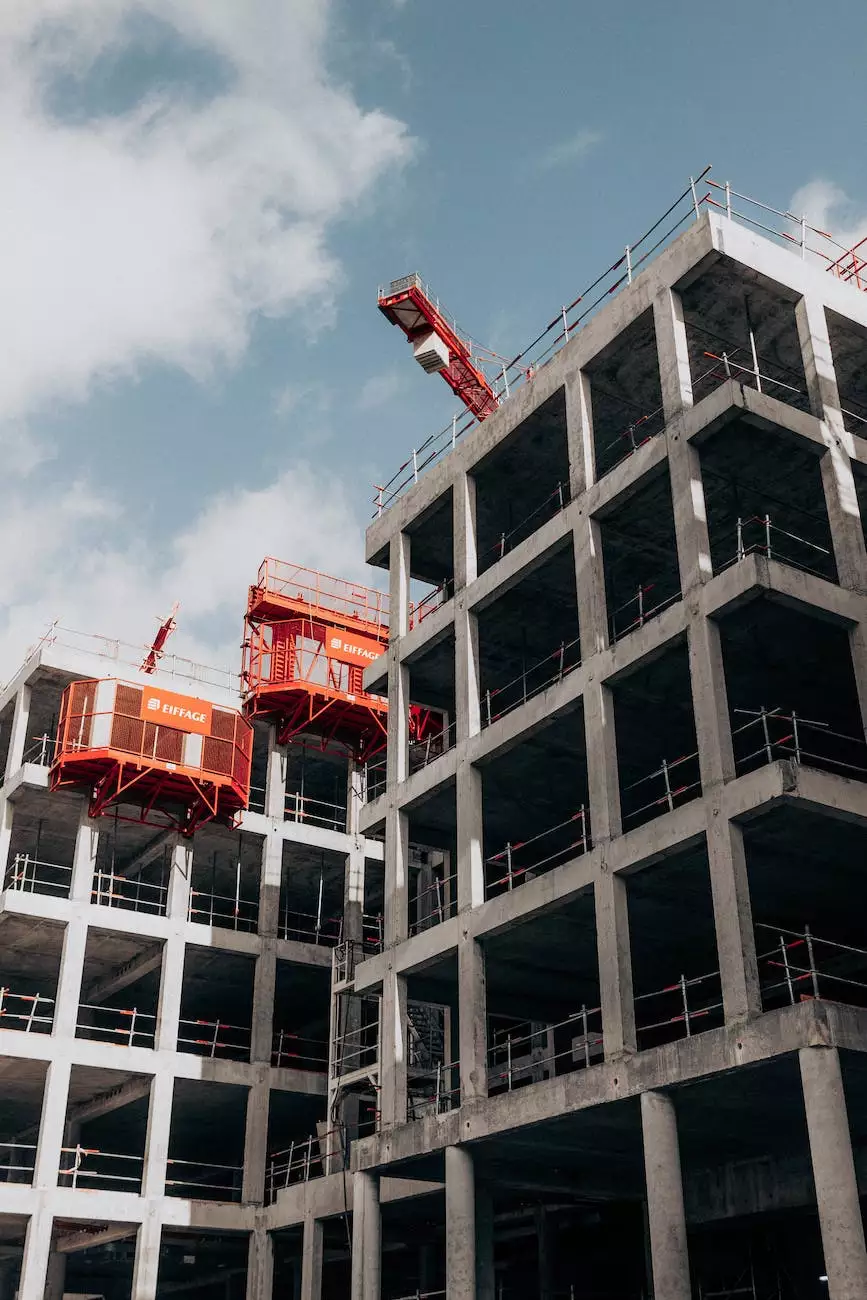 Introduction
Welcome to McKenna John J Architect, the trusted name in Heavy Industry and Engineering - Architecture. In this portfolio, we proudly present our exceptional Mandarin Senior Center Expansion Site Design. With our unwavering dedication to excellence, we have created an architectural masterpiece that surpasses expectations. Read on to explore the intricate details of this remarkable project.
About McKenna John J Architect
At McKenna John J Architect, we are committed to delivering innovative and extraordinary architectural solutions tailored to meet the specific needs of our clients. With decades of experience in the industry, our team of seasoned professionals possesses the expertise and creativity to bring any architectural vision to life.
The Mandarin Senior Center Expansion
The Mandarin Senior Center Expansion project stands as a testament to our ability to transform spaces into functional and aesthetically pleasing environments. Located in a serene setting, this expansion was designed to cater to the unique requirements of the senior community while seamlessly blending with the existing architecture.
Project Highlights
Expanded facilities to accommodate various activities and programs
A thoughtfully designed outdoor area for recreation and relaxation
Integration of sustainable elements to reduce environmental impact
Incorporation of universal design principles for accessibility
Enhanced security, ensuring the safety of all visitors
The Design Process
Our design process for the Mandarin Senior Center Expansion began with a comprehensive analysis of the existing site and the needs of the senior community. Our team worked closely with stakeholders and conducted thorough research to ensure every aspect of the project was meticulously planned.
Throughout the design phase, we prioritized creating an inclusive space that fosters a sense of community and comfort. We incorporated features like ample natural lighting, barrier-free pathways, and well-balanced acoustics to ensure a pleasant experience for all visitors.
Materials and Sustainability
As advocates for sustainable practices, we incorporated environmentally friendly materials and technologies into the Mandarin Senior Center Expansion. From energy-efficient lighting systems to the use of recycled materials, every detail was carefully considered to minimize environmental impact.
In addition, the outdoor area was designed to promote ecological harmony, featuring native plant species that require minimal maintenance and support local biodiversity. Our commitment to sustainability extends beyond this project, as we strive to create a greener future through every architectural endeavor.
Contact McKenna John J Architect
Are you in search of a reputable architecture firm to bring your vision to life? Look no further than McKenna John J Architect. With an extensive portfolio of successful projects and a relentless pursuit of excellence, we are the partner you can trust.
Contact us today to discuss your architectural needs and let us help you turn your dreams into reality. Together, we will create spaces that inspire, empower, and stand the test of time.