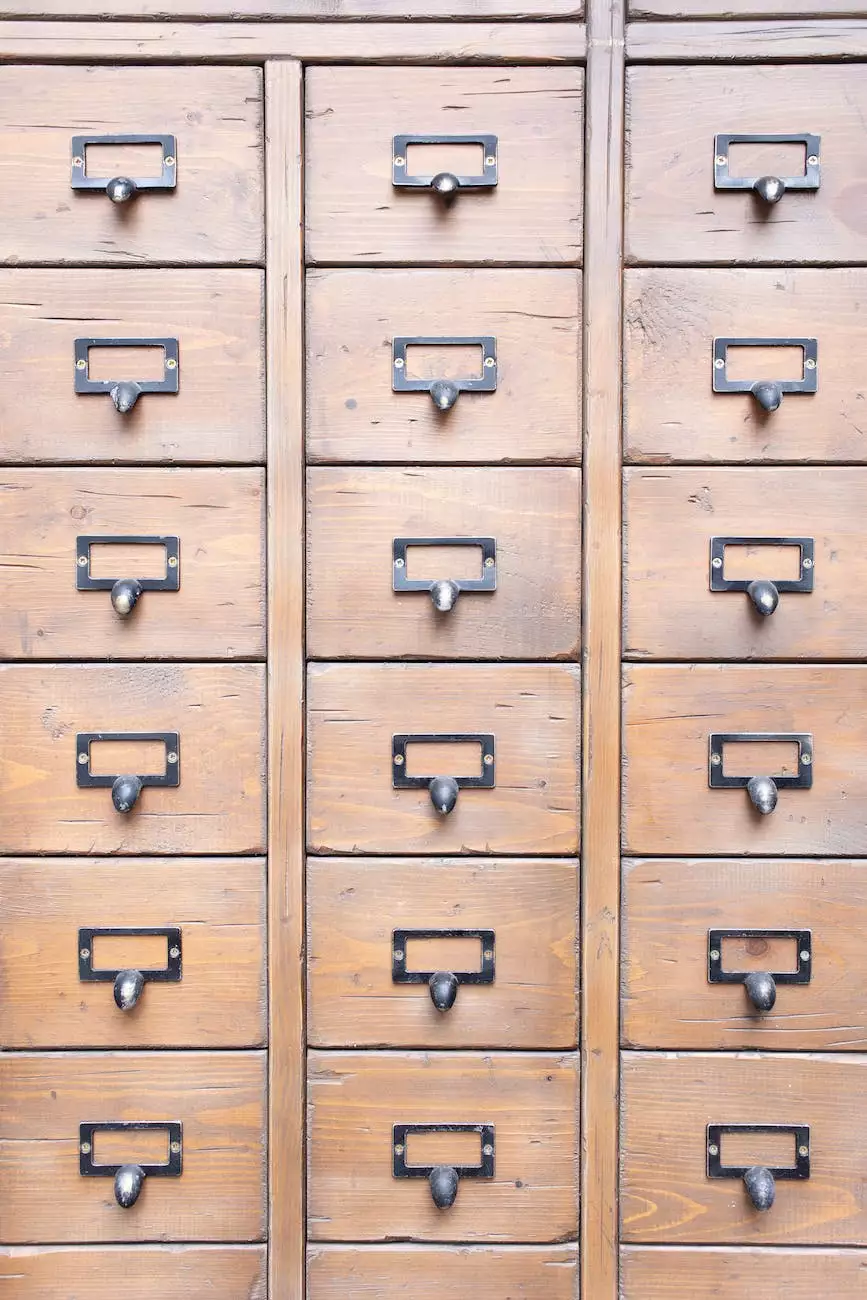 Explore our Comprehensive Collection of Heavy Industry and Engineering Projects
Welcome to the ATIS Archives, a dedicated page at McKenna John J Architect where you can discover our extensive collection of projects in the heavy industry and engineering fields. As a renowned architectural firm in the Heavy Industry and Engineering - Architecture category, we take immense pride in providing innovative and sustainable architectural solutions that push the industry's boundaries.
Unveiling the World of Heavy Industry Architecture
Our ATIS Archives catalog showcases an assortment of awe-inspiring projects that incorporate cutting-edge design principles, advanced engineering techniques, and sustainability-focused strategies. From massive industrial complexes to intricate infrastructure projects, we have been privileged to collaborate with leading organizations in their quest for architectural excellence.
The Power of Synergy
At McKenna John J Architect, we believe in the power of synergy. Our skilled team of architects, engineers, and designers work closely together to develop groundbreaking architectural solutions for businesses operating in the heavy industry sector. By harnessing the combined expertise of our multidisciplinary team, we create spaces that seamlessly blend aesthetics, functionality, and sustainability, setting new industry standards.
Key Features of our Heavy Industry and Engineering Projects
Sustainability-Driven Solutions
Embracing environmentally conscious designs, we consistently strive to minimize the carbon footprint of our heavy industry projects. Our architects incorporate energy-efficient systems, utilize sustainable materials, and implement renewable energy solutions, ensuring a harmonious coexistence between industry and nature.
Optimized Functionality
We understand the unique requirements of heavy industry and engineering spaces. Whether it's a manufacturing plant, a logistics hub, or an energy facility, our projects are meticulously designed to optimize workflow, enhance productivity, and streamline operations. Every element, from workspace layout to traffic flow, is thoughtfully considered to ensure maximum efficiency and usability.
Innovative Engineering Solutions
Our architects collaborate with structural engineers and other technical experts to develop innovative engineering solutions. By leveraging the latest technologies and construction methods, we create robust and resilient structures that can withstand the demanding conditions of heavy industry environments.
Unparalleled Expertise in Heavy Industry and Engineering Architecture
With decades of experience in the heavy industry and engineering sector, McKenna John J Architect has established a sterling reputation for delivering exceptional architectural solutions. Our portfolio encompasses a diverse range of projects, including:
Manufacturing Plants
Logistics and Distribution Centers
Power Generation Facilities
Refineries and Processing Plants
Transportation Infrastructure
And much more...
Collaborative Approach for Success
At McKenna John J Architect, we strongly believe in fostering collaborative relationships with our clients. By involving stakeholders from the early stages of a project, we gain a deep understanding of their unique requirements and aspirations. This collaborative approach enables us to deliver tailor-made solutions that surpass expectations, earning us the trust and satisfaction of our clients.
Project Spotlights
Explore some of our standout projects from the ATIS Archives:
Redefining Industrial Landscapes - XYZ Manufacturing Plant
Our team spearheaded the architectural design and engineering of the state-of-the-art XYZ Manufacturing Plant, revolutionizing industrial landscapes. Incorporating sustainable features, ergonomic design principles, and advanced automation systems, the plant sets a new benchmark for efficiency and environmental stewardship.
Building Bridges for Connectivity - ZYX Transportation Hub
The ZYX Transportation Hub, a monumental engineering marvel, seamlessly integrates road, rail, and waterway networks, fostering enhanced connectivity for transportation and logistics operations. Our team's expertise in designing efficient and aesthetically pleasing infrastructure plays a pivotal role in enabling seamless movement of goods and people.
Revolutionizing Power Generation - ABC Natural Gas Power Plant
The energy landscape benefitted from the revolutionary ABC Natural Gas Power Plant, a project that highlights our commitment to renewable energy solutions. Through meticulous design, advanced technology integration, and adherence to strict emissions standards, we pushed the boundaries of sustainable power generation.
Contact Us Today to Explore the ATIS Archives
If you are seeking remarkable architectural solutions for your heavy industry or engineering project, McKenna John J Architect is your ideal partner. Our ATIS Archives page offers a glimpse into our expertise and commitment to excellence. Contact our team today to embark on a journey of architectural innovation and elevate your project to new heights. Together, we can shape the future of heavy industry and engineering architecture.