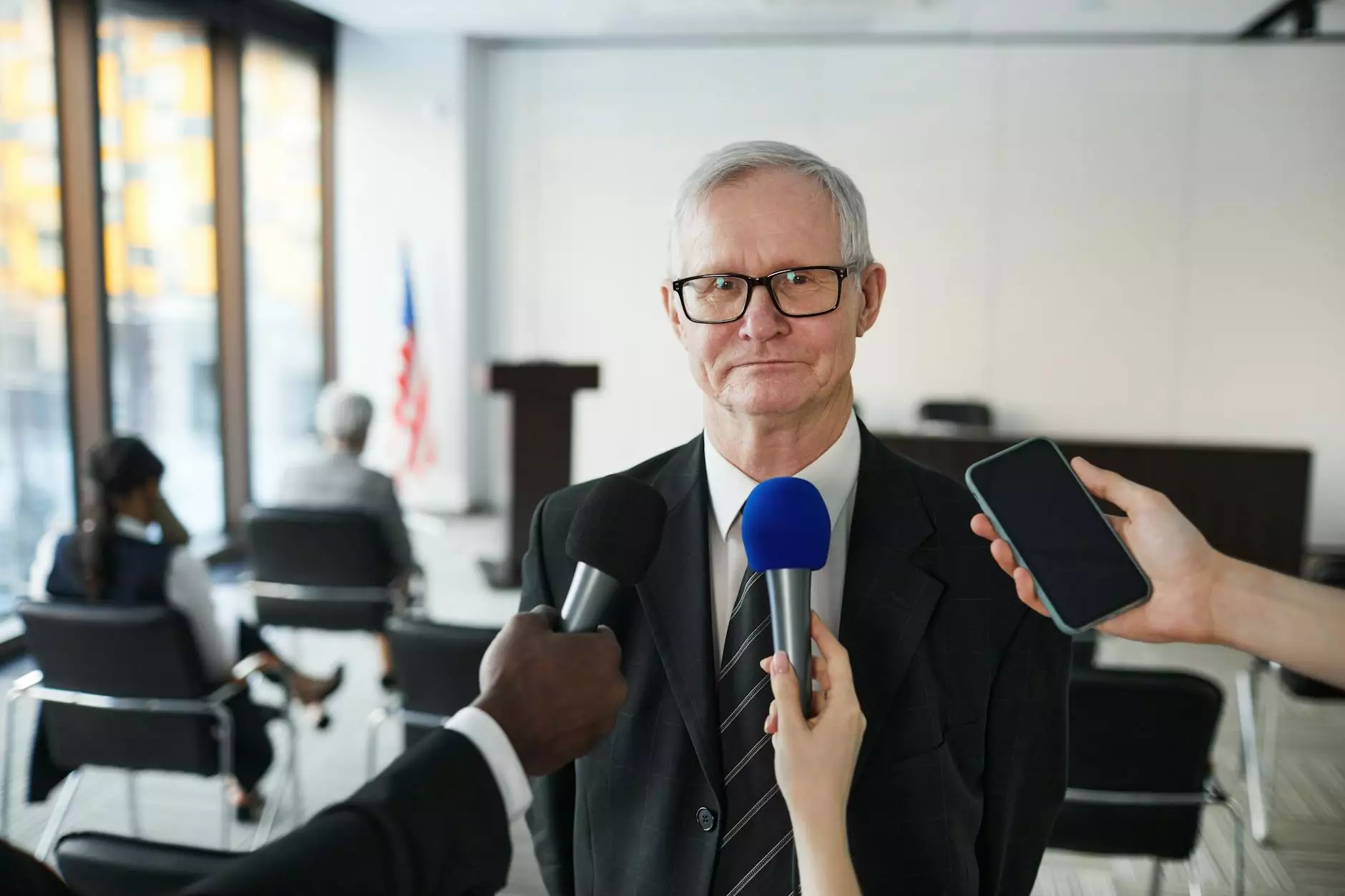 Your Trusted Architect and Engineering Expert at McKenna John J Architect
Welcome to the profile of Jeff Bowen, P.E., your dedicated senior leader at McKenna John J Architect - a leading firm in the field of Heavy Industry and Engineering, focusing on Architecture. With years of experience and a passion for creating exceptional structures, Jeff Bowen brings extensive knowledge and expertise to every project.
Background and Experience
Jeff Bowen holds a professional engineering (P.E.) license, demonstrating his commitment to excellence and upholding the highest standards in the architectural industry. With a comprehensive background in engineering and design, he offers a unique perspective that combines functionality and aesthetics.
Throughout his career, Jeff has successfully completed numerous projects, ranging from large-scale industrial complexes to innovative residential designs. His expertise spans across various sectors, including commercial, residential, and institutional architecture.
Leadership and Project Management
As a senior leader at McKenna John J Architect, Jeff Bowen plays a pivotal role in overseeing projects from conception to completion. His exceptional leadership skills and attention to detail ensure that every aspect of a project is meticulously planned and executed.
Jeff's ability to collaborate effectively with clients, engineers, and other stakeholders has been instrumental in delivering successful outcomes. His focus on understanding client requirements and translating them into functional and impressive architectural designs sets him apart from the competition.
Specialization in Heavy Industry and Engineering - Architecture
With an emphasis on Heavy Industry and Engineering in the field of Architecture, Jeff Bowen offers valuable expertise in this specialized sector. His in-depth understanding of the unique challenges and requirements of heavy industries enables him to design structures that are not only visually appealing but also practical and efficient.
Whether it's designing a manufacturing facility, a warehousing complex, or an industrial plant, Jeff's comprehensive knowledge allows him to create spaces that optimize workflow, accommodate specialized equipment, and prioritize safety measures.
Client Satisfaction and Testimonials
Client satisfaction is at the forefront of Jeff's approach, and his commitment to delivering exceptional results can be seen through the positive testimonials he receives. Here are a few examples:
"Working with Jeff Bowen has been an absolute pleasure. His attention to detail and ability to bring our vision to life is unparalleled. We would highly recommend him and the team at McKenna John J Architect for any architectural needs."

- John Smith, CEO of ABC Manufacturing
"Jeff Bowen's expertise in heavy industry architecture is evident in every aspect of his work. He was able to seamlessly integrate our complex requirements into a visually stunning design. We are extremely satisfied with the final result."

- Sarah Johnson, Director of XYZ Industrial Plant
Contact Jeff Bowen, P.E. Today
If you're seeking a talented architect who specializes in Heavy Industry and Engineering, particularly in the field of Architecture, look no further. Jeff Bowen, P.E. at McKenna John J Architect is ready to bring your project to life. Contact him today to discuss your architectural needs and start transforming your vision into reality.
Phone: 123-456-7890
Email: [email protected]