Governmental Projects by McKenna John J Architect
Jan 30, 2020
News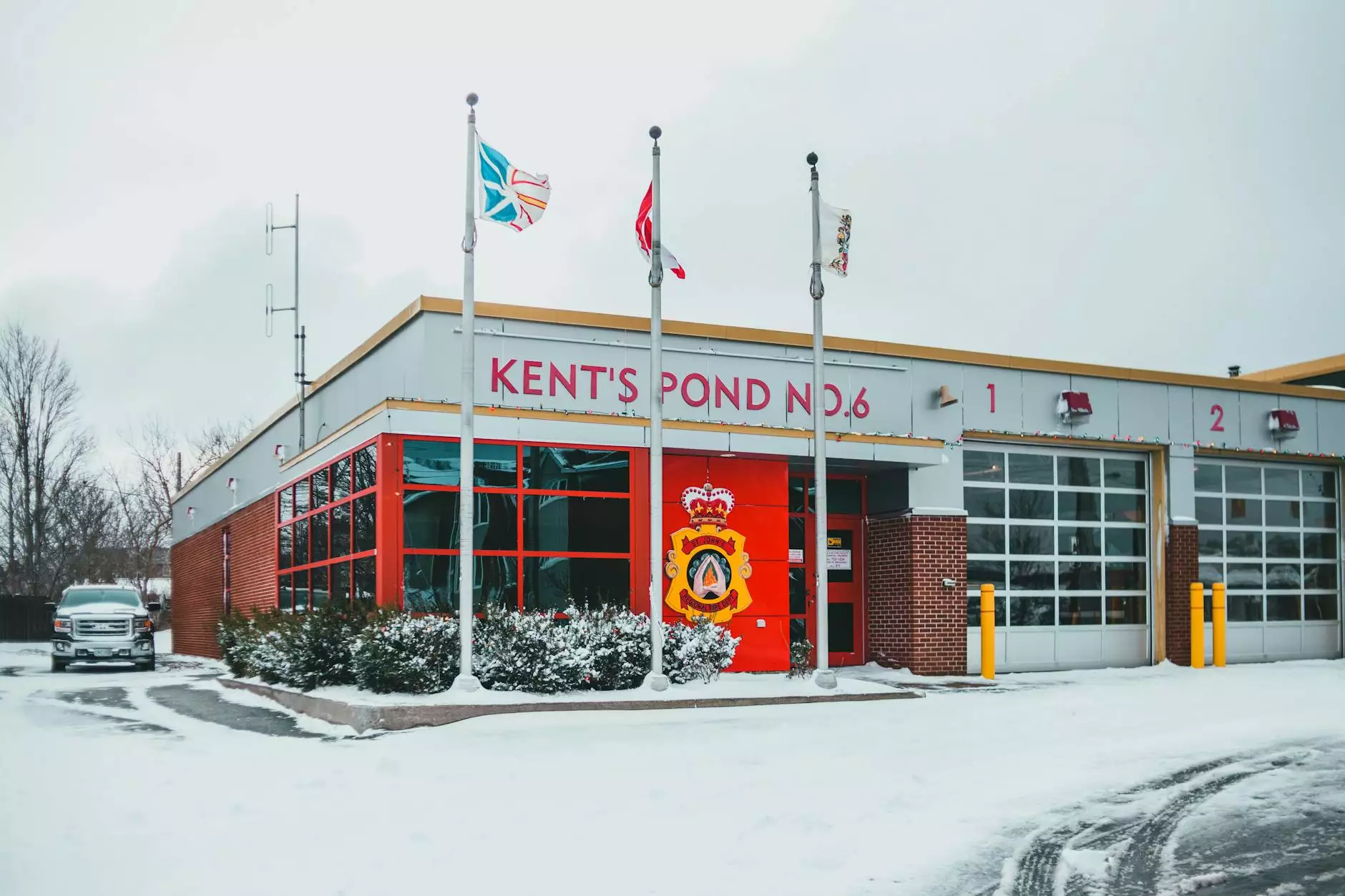 Welcome to McKenna John J Architect, your trusted partner in the Heavy Industry and Engineering - Architecture sector. Our expertise and dedication enable us to deliver exceptional architectural solutions for a wide range of governmental projects. With years of experience and a proven track record, we pride ourselves on our ability to bring your vision to life.
Why Choose McKenna John J Architect?
When it comes to governmental projects, you need an architecture firm that understands the unique challenges and requirements involved. Here's why McKenna John J Architect is the right choice for your project:
1. Expertise in Governmental Architecture
At McKenna John J Architect, we specialize in governmental architecture. Our team of highly skilled architects has a deep understanding of the industry's regulations, compliance standards, and project complexities. With our expertise, we can navigate through the intricacies of governmental projects and deliver exceptional architectural solutions that meet your specific needs.
2. Comprehensive Range of Services
We offer a comprehensive range of architectural services tailored to governmental projects. From conceptual design and master planning to construction documentation and project management, our team handles every aspect of the architectural process with precision and care. Our goal is to provide you with a seamless experience from start to finish.
3. Collaborative Approach
At McKenna John J Architect, we believe in the power of collaboration. We understand that each governmental project is unique and requires input from various stakeholders. Our team works closely with you, government officials, and other parties involved to ensure that the final design reflects your vision while meeting all necessary regulations and standards.
4. Innovative Design Solutions
We are passionate about creating innovative and sustainable architectural designs. Our team stays up to date with the latest industry trends and technological advancements to deliver cutting-edge solutions for governmental projects. Whether it's incorporating energy-efficient features or utilizing eco-friendly materials, our designs prioritize sustainability while maintaining functionality and aesthetic appeal.
Our Process
At McKenna John J Architect, we follow a well-defined process to ensure the success of your governmental project. Here's an overview of our process:
1. Initial Consultation and Needs Assessment
We begin by scheduling an initial consultation to understand your project requirements and objectives. Our team conducts a thorough needs assessment to gain insights into your specific needs, budget, and timeline.
2. Conceptual Design and Development
Based on the information gathered, we develop a conceptual design that aligns with your vision. Our architects use advanced design software to create detailed 2D and 3D visualizations, allowing you to get a realistic idea of the final outcome.
3. Preliminary Design Review
We present the preliminary design to you for review and feedback. Your input is essential at this stage, as we aim to incorporate your ideas and suggestions into the final design. Our team addresses any concerns or modifications you may have before proceeding further.
4. Construction Documentation
Once the design is finalized, we create comprehensive construction documentation, including architectural plans, specifications, and material selections. These documents serve as a blueprint for the construction phase and ensure accurate implementation.
5. Project Management and Execution
Our team takes charge of project management, ensuring seamless coordination among contractors, suppliers, and other stakeholders. We oversee the construction process, conduct regular site visits, and address any issues that may arise, ensuring that the project stays on track.
6. Project Completion and Client Satisfaction
Upon project completion, we conduct a thorough inspection to ensure that the architectural design has been implemented according to the plans and specifications. Your satisfaction is our priority, and we work hard to exceed your expectations throughout the entire process.
Contact McKenna John J Architect for Your Governmental Project
When it comes to governmental projects, McKenna John J Architect is the name you can trust. Our expertise, comprehensive services, and collaborative approach set us apart in the industry. Contact us today to discuss your project requirements and discover how we can turn your vision into reality.