Creating Healthy, Green Places at Schools
Dec 15, 2019
Projects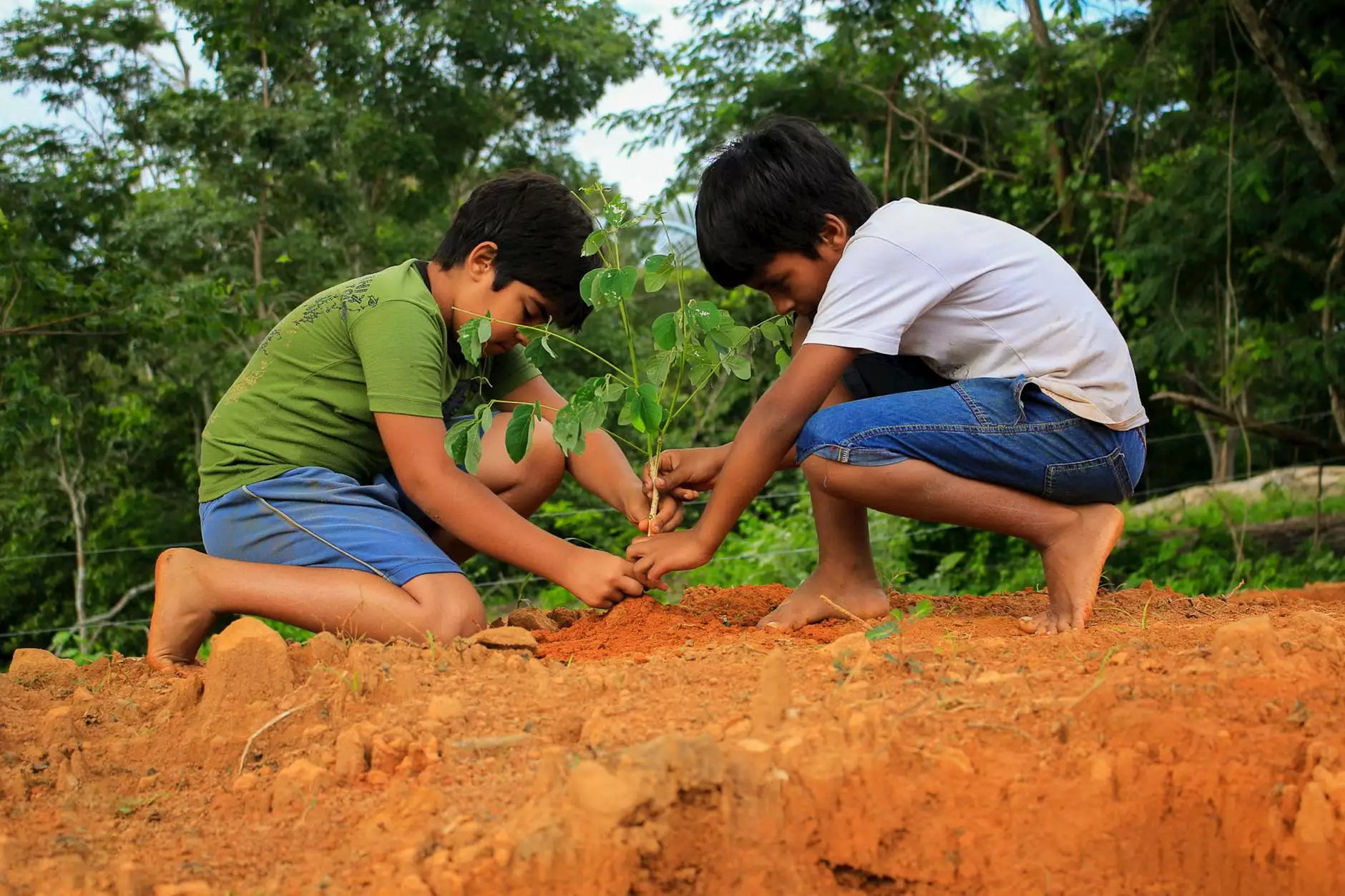 The Importance of Healthy, Green School Spaces
In today's world, promoting healthy and sustainable living is crucial, especially in educational institutions. Schools play a significant role in shaping young minds, and providing a healthy environment can positively impact the overall well-being and academic performance of students. McKenna John J Architect understands the importance of creating healthy, green places at schools and specializes in designing sustainable and environmentally-friendly school spaces.
Sustainable Design Principles
Our architectural firm follows sustainable design principles to create school spaces that prioritize the well-being of students, staff, and the environment. We believe that incorporating natural elements and sustainable practices can enhance the learning experience and contribute to a healthier future. Our team of experts excels in utilizing the latest techniques and technologies to ensure that every school project we undertake aligns with green building standards.
Designing for Healthy Learning Environments
At McKenna John J Architect, we believe that a healthy learning environment goes beyond the traditional classroom setting. Our team focuses on considering elements such as indoor air quality, natural lighting, noise reduction, and accessibility to create spaces that promote overall wellness. We understand the impact of these aspects on student concentration, creativity, and overall cognitive function.
Indoor Air Quality
Poor indoor air quality can lead to several health issues and hinder the learning process. Our architects prioritize proper ventilation, air filtration, and the use of non-toxic building materials to ensure optimal indoor air quality. We design spaces that promote proper air circulation, reducing the presence of pollutants and allergens.
Natural Lighting
Natural light has a significant impact on student performance and well-being. Our designs incorporate large windows and skylights to maximize access to natural daylight, while also considering glare control to provide a comfortable learning environment. The use of natural light not only reduces energy consumption but also enhances the overall mood and focus of students.
Noise Reduction
Noise can be highly disruptive in a learning environment, affecting concentration and communication. To address this, we utilize sound-absorbing materials, acoustical ceiling systems, and strategic design elements that minimize noise propagation. Our goal is to create quiet and focused spaces where students can learn without unnecessary distractions.
Accessibility
Every student deserves access to education, and we prioritize designing inclusive spaces that are accessible to all. Our team ensures that our school projects comply with accessibility standards, incorporating features like ramps, elevators, and accessible washrooms. By providing accessible spaces, we create an inclusive and welcoming environment for students with disabilities.
Integration of Green Spaces
Creating healthy, green places at schools also involves integrating nature into the school's design. We believe in the power of biophilic design, which recognizes the innate human connection with nature. Our designs incorporate green spaces such as courtyards, gardens, and recreational areas to provide students with access to natural surroundings. These spaces not only enhance aesthetics but also offer opportunities for outdoor learning, physical activity, and relaxation.
The Benefits of Healthy, Green School Spaces
Investing in healthy, green school spaces brings numerous benefits to students, staff, and the community as a whole. Some of the key advantages include:
Improved air quality, leading to better respiratory health
Enhanced student concentration and academic performance
Promotion of physical activity and overall well-being
Reduced energy consumption and lower utility costs
Fostering environmental awareness and sustainable practices among students
Creating a sense of pride and connection within the school community
Choose McKenna John J Architect for Green School Designs
When it comes to creating healthy, green places at schools, McKenna John J Architect stands out as a leader in the heavy industry and engineering - architecture category. Our commitment to sustainable design, attention to detail, and dedication to turning visions into reality sets us apart.
Experience and Expertise
With years of experience in the field, our team understands the unique challenges and requirements of designing sustainable school spaces. We have successfully completed numerous projects, gaining expertise in incorporating green building materials, energy-efficient systems, and innovative designs that prioritize student well-being.
Collaborative Approach
We believe in the power of collaboration and work closely with our clients, including school administrators, educators, and community stakeholders. We listen to their needs and vision, incorporating their input into our designs to create functional, aesthetically pleasing, and sustainable school spaces.
Recognition and Awards
Our designs have received recognition and awards for their innovation, sustainability, and positive impact on the community. As a trusted architectural firm, we take pride in our accomplishments and continue to push the boundaries of sustainable school design.
A Lasting Investment
Investing in healthy, green school spaces is an investment in the future. By choosing McKenna John J Architect, you can be confident that your school will benefit from a space that not only supports the well-being of students but also contributes to a sustainable future.
Contact McKenna John J Architect Today
Ready to create healthy, green places at your school? Contact McKenna John J Architect to explore how we can help bring your vision to life. Together, let's design sustainable school spaces that inspire and nurture the next generation.