Vancouver Architecture: Growing Into Its Own
Mar 1, 2018
Design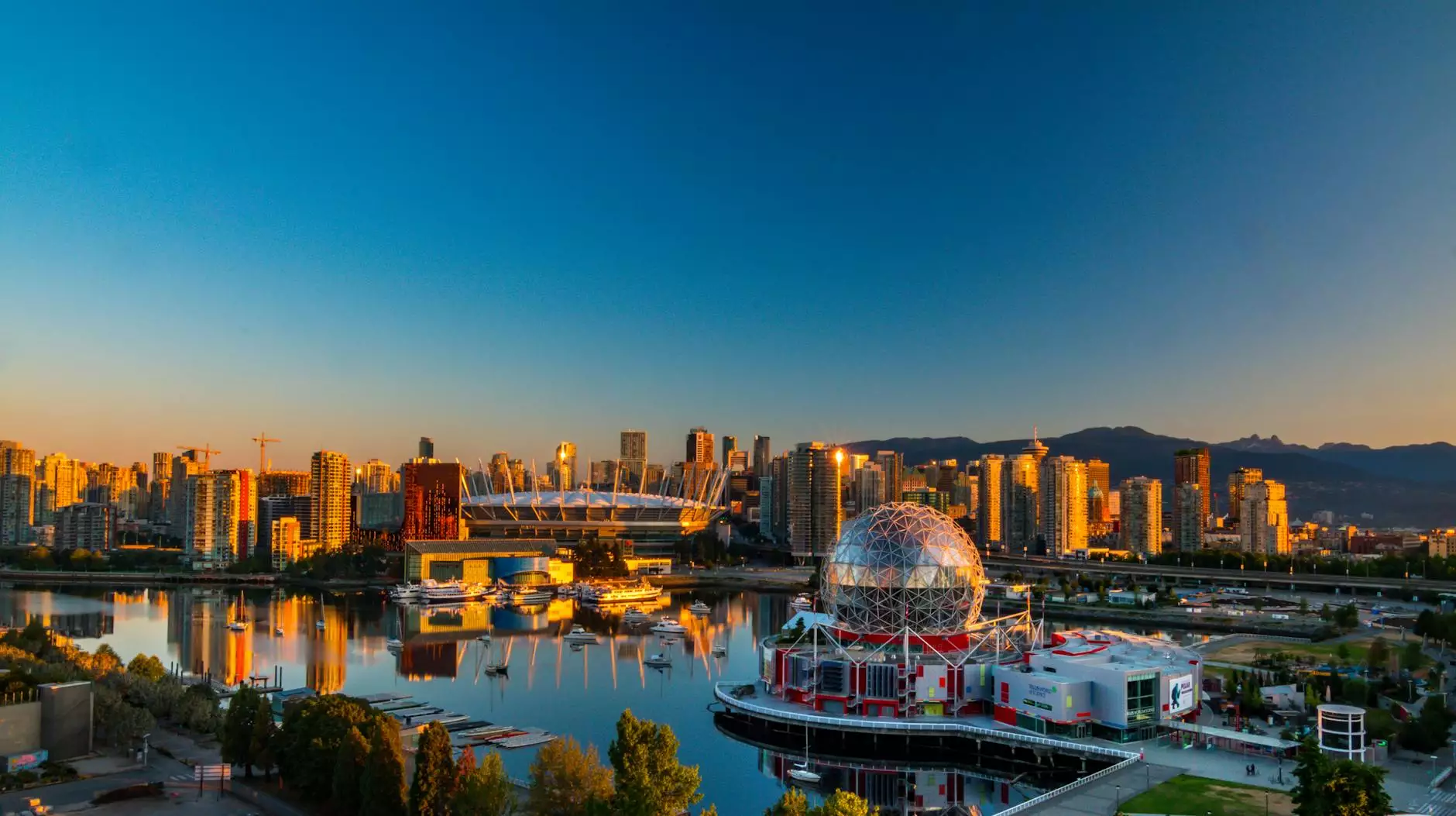 Welcome to the world of Vancouver architecture. In recent years, this beautiful city has been making significant strides in establishing itself as a prominent architectural hub. With its stunning natural surroundings and vibrant urban environment, Vancouver has become a breeding ground for innovative design and cutting-edge architectural projects.
The Rise of Vancouver Architecture
Vancouver's architectural scene has come a long way since its humble beginnings. What was once known primarily for its picturesque landscapes has now transformed into a city boasting impressive architectural marvels. From sleek skyscrapers to sustainable designs, Vancouver's architecture reflects both its rich history and its ambitious future.
Architectural Developments in Vancouver
The architectural developments in Vancouver have been nothing short of extraordinary. One of the most notable projects that has reshaped the city's skyline is the Vancouver Convention Centre Expansion. This iconic structure, with its unique design and breathtaking views, has quickly become a symbol of Vancouver's architectural prowess.
Another standout project is the Telus Garden, a mixed-use development that showcases the city's commitment to sustainability. With its innovative green features and beautifully integrated public spaces, Telus Garden represents the future of environmentally conscious architecture.
Trends in Vancouver Architecture
Vancouver's architecture is not only defined by specific projects but also by the emerging trends within the industry. One trend that has taken hold is the incorporation of natural elements into urban designs. Architects are embracing the concept of biophilic design, creating spaces that seamlessly blend with the surrounding natural environment.
Additionally, there is a growing emphasis on sustainable practices and green building techniques. Vancouver has been at the forefront of this movement, with buildings designed to minimize their environmental impact. From energy-efficient designs to the use of recycled materials, Vancouver's architects are leading the way in creating a greener future.
McKenna John J Architect: Transforming Vancouver's Landscape
At McKenna John J Architect, we are proud to be a part of Vancouver's architectural transformation. With our team of experienced professionals, we strive to create exceptional designs that push the boundaries of innovation and functionality.
Our portfolio includes a diverse range of projects, from commercial buildings to residential developments. With each project, we aim to create spaces that harmonize with the city's unique character and cater to the needs of its inhabitants.
Quality and Innovation
Quality and innovation are at the core of our architectural philosophy. We believe that great design should not only be aesthetically pleasing but also practical and sustainable. Our team meticulously plans and executes every project, ensuring that our clients' visions become a reality.
Through a collaborative approach, we work closely with our clients to understand their requirements and deliver exceptional results. We combine creative thinking with technical expertise, resulting in architectural solutions that surpass expectations.
Client Satisfaction and Awards
At McKenna John J Architect, client satisfaction is our top priority. We take pride in building strong relationships with our clients, listening to their needs, and providing personalized solutions. The trust our clients place in us has allowed us to create remarkable architectural achievements throughout Vancouver.
Our commitment to excellence has been recognized through numerous awards and accolades. These accolades are a testament to our dedication to delivering high-quality architecture that stands the test of time.
Conclusion
Vancouver's architectural landscape is evolving rapidly, with stunning projects that showcase the city's talent and creativity. As Vancouver continues to grow into its own, it is exciting to witness the ongoing transformation of this architectural powerhouse.
At McKenna John J Architect, we are proud contributors to Vancouver's architectural journey. With our commitment to quality, innovation, and client satisfaction, we look forward to shaping the future of Vancouver's architectural landscape.