Blackpool Gateway Academy School
Jan 24, 2018
Projects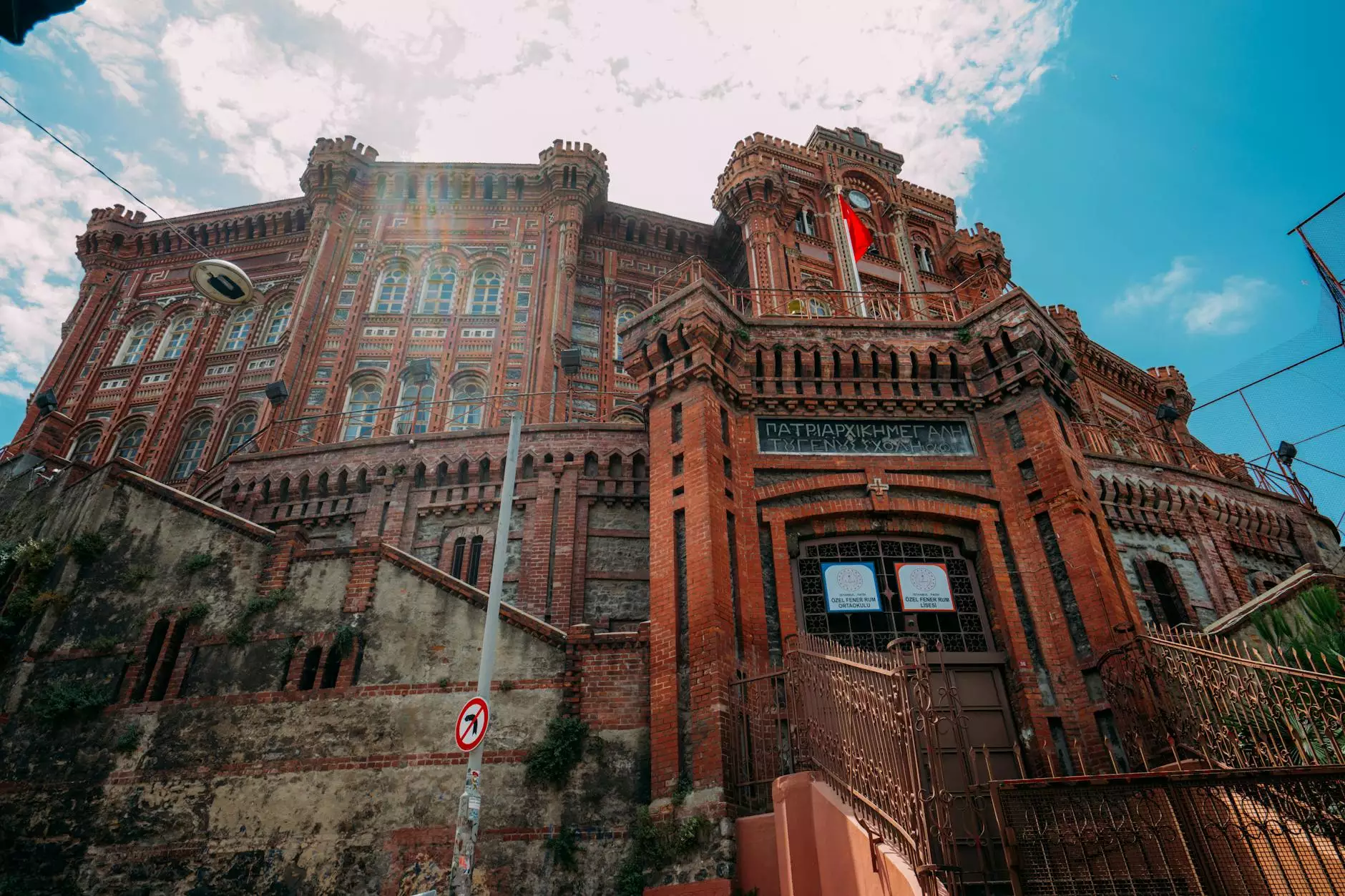 McKenna John J Architect is proud to present the remarkable architecture and design of Blackpool Gateway Academy School, a project that showcases our expertise in Heavy Industry and Engineering - Architecture. With a focus on creating impactful, functional, and sustainable educational spaces, our team has achieved a harmonious blend of aesthetics and purpose.
Architectural Brilliance
Blackpool Gateway Academy School is not simply a place of education; it is a masterpiece that captures the spirit of innovation and inspiration. Our architects have meticulously crafted every detail to ensure a welcoming and stimulating environment for students and staff alike.
Aesthetic Harmony
The school's stunning facade seamlessly integrates with its surroundings, paying tribute to the rich history and culture of Blackpool. The clever use of glass and steel creates a contemporary, yet timeless, look, symbolizing the convergence of tradition and progress.
Spacious and Functional Design
At Blackpool Gateway Academy School, functionality meets elegance. The spacious classrooms and collaborative areas are thoughtfully designed to foster an interactive and engaging learning experience. Natural light floods the premises, enhancing productivity and overall well-being.
Engaging Learning Spaces
Our commitment to student engagement and innovation is reflected in the design of the learning spaces at Blackpool Gateway Academy School. We understand the importance of providing diverse environments that cater to different learning styles and needs.
State-of-the-Art Facilities
The school boasts state-of-the-art laboratories, equipped with cutting-edge technologies to support hands-on learning in science, technology, engineering, and mathematics (STEM) subjects. These advanced facilities empower students to explore, experiment, and discover new horizons.
Collaborative Areas
Collaboration lies at the heart of Blackpool Gateway Academy School. From vibrant discussion spaces to comfortable breakout zones, students can work together, exchange ideas, and develop valuable teamwork skills. These dynamic spaces inspire creativity and foster a sense of community.
Embracing Sustainability
McKenna John J Architect is committed to sustainable architecture, and this ethos is evident in our design for Blackpool Gateway Academy School. We believe that environmentally conscious spaces have a significant positive impact on both the students and the wider community.
Eco-Friendly Features
The school incorporates various eco-friendly features, including energy-efficient lighting, climate control systems, and sustainable building materials. Integrated green spaces provide opportunities for students to connect with nature and learn about the importance of environmental stewardship.
Solar Panels and Rainwater Harvesting
Blackpool Gateway Academy School harnesses the power of renewable energy through the installation of solar panels. These panels not only reduce energy consumption but also serve as educational tools to inspire students to embrace clean energy solutions. Additionally, rainwater harvesting systems are in place to support irrigation and reduce water waste.
Community-Centric Approach
At McKenna John J Architect, we firmly believe that schools should be the heart of the community. Blackpool Gateway Academy School showcases our dedication to creating spaces that bring people together and encourage social interaction.
Multi-Purpose Auditorium
The school's spacious auditorium serves as a hub for cultural events, performances, and community gatherings. This versatile space reflects our understanding of the importance of fostering a sense of belonging and shared experiences within the community.
Outdoor Recreational Areas
Blackpool Gateway Academy School features well-designed outdoor recreational areas, including sports fields and play spaces. These areas not only promote physical activity but also provide opportunities for students to socialize, relax, and develop essential life skills.
Conclusion
Blackpool Gateway Academy School is a testament to McKenna John J Architect's expertise in Heavy Industry and Engineering - Architecture. Our commitment to innovative design, functionality, sustainability, and community integration is evident in every aspect of this remarkable project. We are proud to have partnered with Blackpool Gateway Academy to create a space that inspires creativity, fosters learning, and enriches the lives of students and the community as a whole.