Highway 406 Expansion
Mar 24, 2019
Projects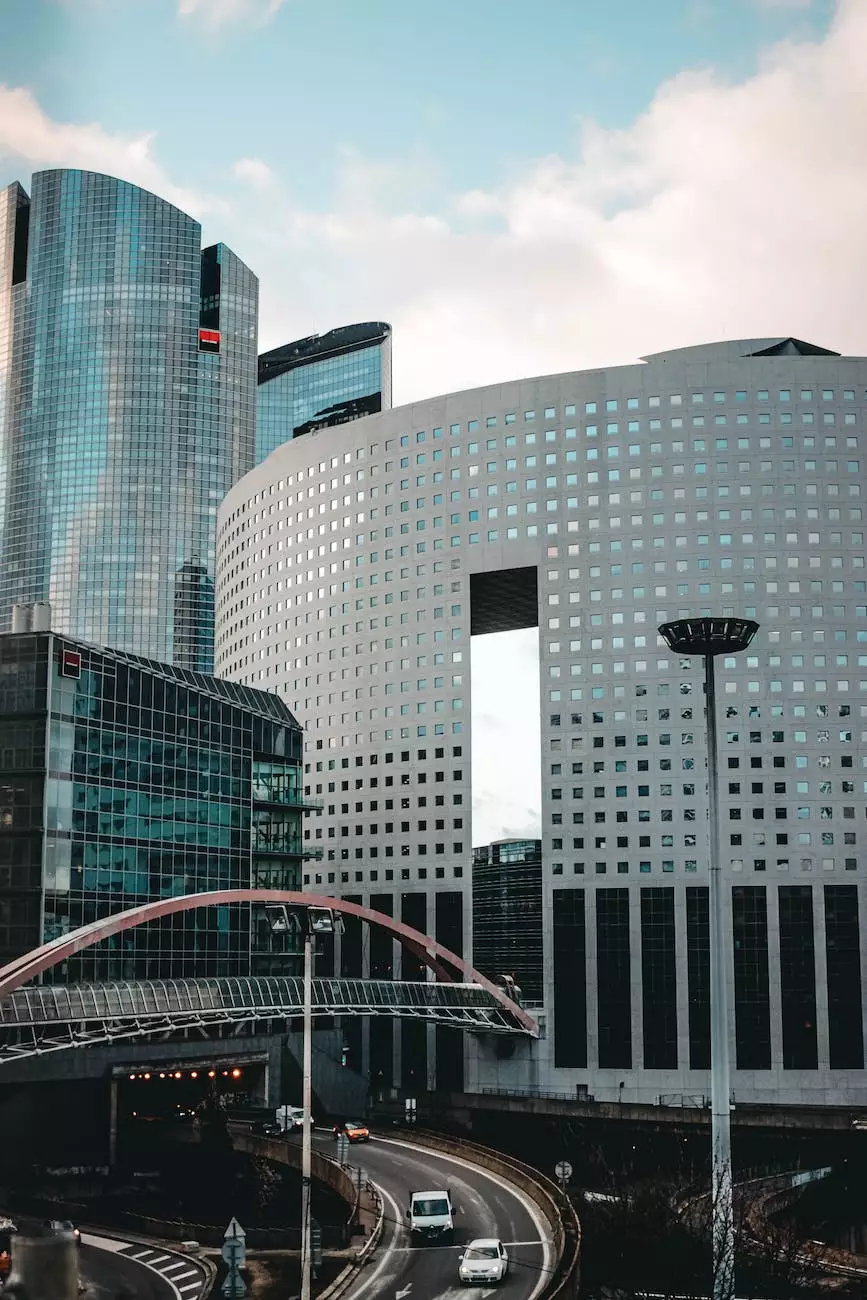 Introduction
Welcome to McKenna John J Architect's project showcase of the Highway 406 Expansion. As a leading architecture firm specializing in Heavy Industry and Engineering projects, we are proud to present our exceptional work on this remarkable infrastructure development.
About McKenna John J Architect
McKenna John J Architect is an esteemed architectural firm with a strong expertise in Heavy Industry and Engineering - Architecture. With a passion for innovative designs and sustainable solutions, we have successfully completed numerous projects, including the Highway 406 Expansion.
The Importance of Highway 406 Expansion
The Highway 406 Expansion is a critical project aimed at improving transportation infrastructure and ensuring efficient connectivity for both commuters and commercial vehicles. This expansion will enhance traffic flow, reduce congestion, and promote economic growth in the area.
Our Approach
At McKenna John J Architect, we approached the Highway 406 Expansion with a meticulous and detail-oriented strategy. Our team of highly skilled architects, engineers, and designers collaborated seamlessly to develop a comprehensive plan that would address the project's specific requirements and challenges.
Design and Planning
The design and planning phase of the Highway 406 Expansion project involved extensive research and analysis. We conducted thorough environmental assessments, taking into account factors such as topography, soil conditions, and ecological impact. This allowed us to create a design that not only met functional requirements but also aligned with sustainability principles.
Environmental Considerations
In our commitment to sustainable development, we implemented innovative techniques to minimize the project's environmental impact. This included integrating green spaces and implementing measures for water conservation and energy efficiency. By incorporating these elements, the Highway 406 Expansion promotes a harmonious coexistence between infrastructure and nature.
Community Engagement
Engaging with local communities and stakeholders was paramount to the success of the Highway 406 Expansion. We held public consultations to gather valuable insights and incorporate community feedback into our design and planning process. This collaborative approach ensured that the project not only met transportation needs but also reflected the aspirations and concerns of the community.
Construction and Implementation
As the project moved into the construction phase, our team at McKenna John J Architect carefully coordinated various aspects, including procurement, construction management, and quality control. We maintained strict adherence to safety regulations and industry standards, ensuring a smooth and reliable construction process.
Innovative Solutions
While constructing the Highway 406 Expansion, we employed cutting-edge technologies and construction methods to optimize efficiency and minimize disruptions. Our team implemented smart traffic management systems, intelligent signage, and state-of-the-art materials to enhance user experience and improve overall safety on the highway.
Quality Assurance
Ensuring the highest quality throughout the construction phase was a top priority. We employed rigorous quality assurance protocols to maintain exceptional standards, closely monitoring every aspect of the project to deliver a finished result that exceeded client expectations.
The Impact
The completion of the Highway 406 Expansion has had a transformative impact on the region. Improved traffic flow has significantly reduced travel times, boosting the local economy and enhancing connectivity. Additionally, the integration of sustainable and environmentally friendly elements has contributed to the overall livability and aesthetic appeal of the area.
Contact Us
Are you seeking expert architectural services for your Heavy Industry and Engineering project? Contact McKenna John J Architect today. With our extensive experience and commitment to excellence, we are ready to turn your vision into a reality.