Kaufman Lynn Construction Corporate Headquarters
Feb 4, 2021
Projects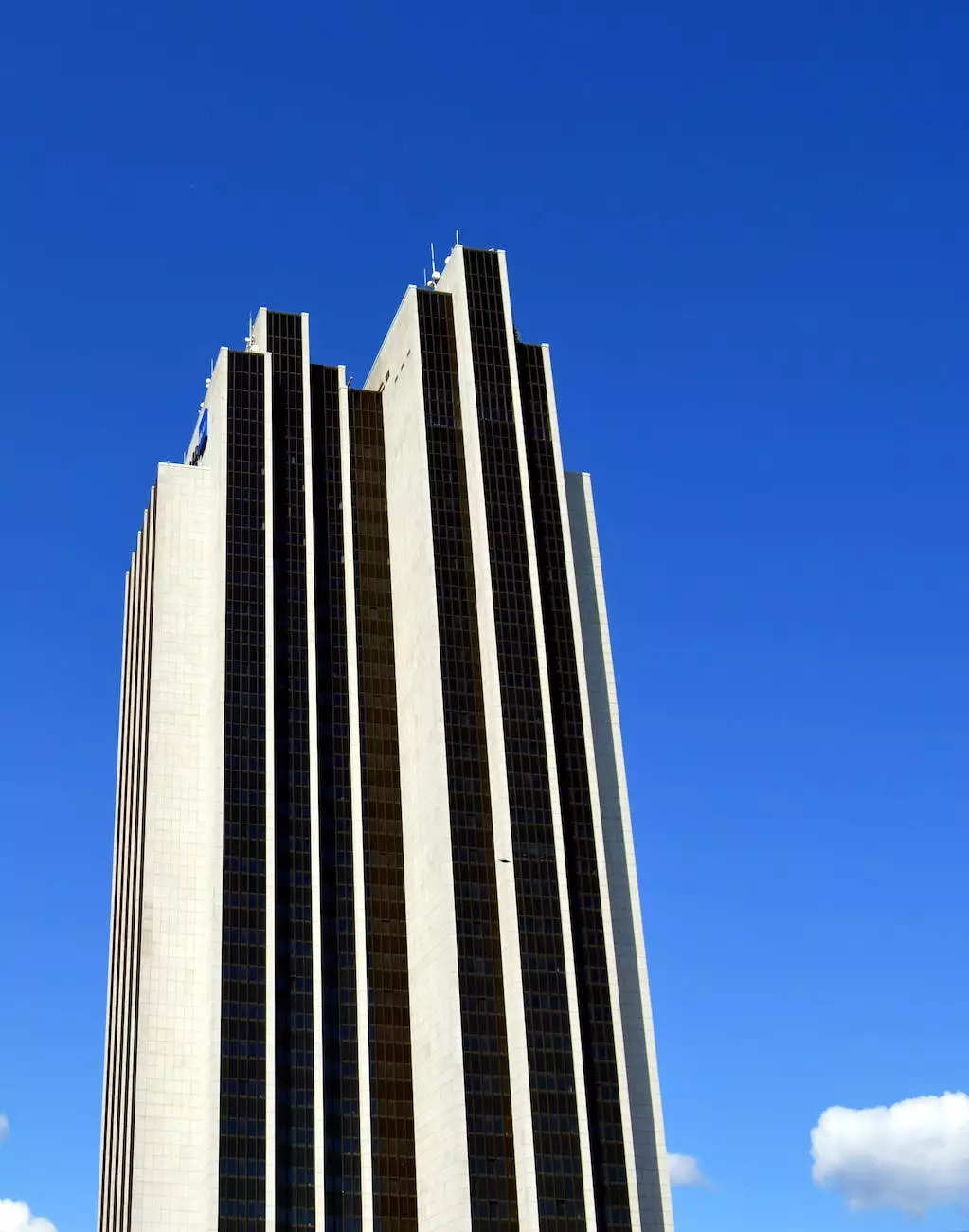 Introduction
Welcome to the world of modern architecture and excellence in construction. McKenna John J Architect proudly presents the extraordinary project - Kaufman Lynn Construction Corporate Headquarters. Join us on an exploration journey to unveil the remarkable features and architectural marvels of this heavy industry and engineering masterpiece.
Architectural Design
The Kaufman Lynn Construction Corporate Headquarters is a symbol of innovation and creativity in the field of architecture. With its sleek design and modern facade, it seamlessly blends with the urban landscape. The use of clean lines, glass panels, and geometric shapes creates a visually striking appearance that captures the attention of every passerby.
The architectural team at McKenna John J Architect meticulously designed the headquarters to reflect the values and ethos of Kaufman Lynn Construction. The building boasts a perfect balance between functionality and aesthetic appeal. Every detail, from the interior spaces to the exterior finishes, was carefully considered to provide a comfortable and inspiring work environment.
Interior Spaces
Step inside the Kaufman Lynn Construction Corporate Headquarters, and you'll be greeted with an atmosphere of professionalism and modernity. The open-plan layout encourages collaboration and a sense of community among employees. Natural light floods through the large windows, creating a welcoming and energizing ambiance.
The interior design focuses on efficiency and ergonomics. From the state-of-the-art conference rooms to the stylish breakout areas, every space is thoughtfully designed to cater to the diverse needs of the employees. The use of high-quality materials and contemporary furnishings adds a touch of luxury and sophistication.
Green Building Initiatives
In line with the commitment to sustainability and environmental responsibility, the Kaufman Lynn Construction Corporate Headquarters incorporates various green building initiatives. The building is designed to optimize energy efficiency, reducing its carbon footprint. Features such as solar panels, rainwater harvesting systems, and intelligent lighting contribute to a greener and more sustainable future.
Construction Process
The construction process of the Kaufman Lynn Construction Corporate Headquarters was marked by precision and attention to detail. McKenna John J Architect worked closely with the construction team to ensure flawless execution of the architectural plans. The use of advanced construction techniques and cutting-edge materials resulted in a structurally sound and visually stunning building.
From the initial excavation to the final finishing touches, every stage of the construction process was carefully monitored to maintain the highest standards of quality. The collaboration between the architects, engineers, and builders was paramount in successfully bringing the vision to life.
Conclusion
The Kaufman Lynn Construction Corporate Headquarters stands as a testament to the harmonious blend of art and functionality in the world of architecture. Its innovative design, sustainable features, and attention to detail set a new benchmark for heavy industry and engineering projects. McKenna John J Architect takes pride in contributing to the realization of this remarkable masterpiece.
Contact Us
For more information about our architectural services or to discuss your upcoming projects, please contact us: