Pasadena ISD Early College Annex Program
Dec 12, 2019
Projects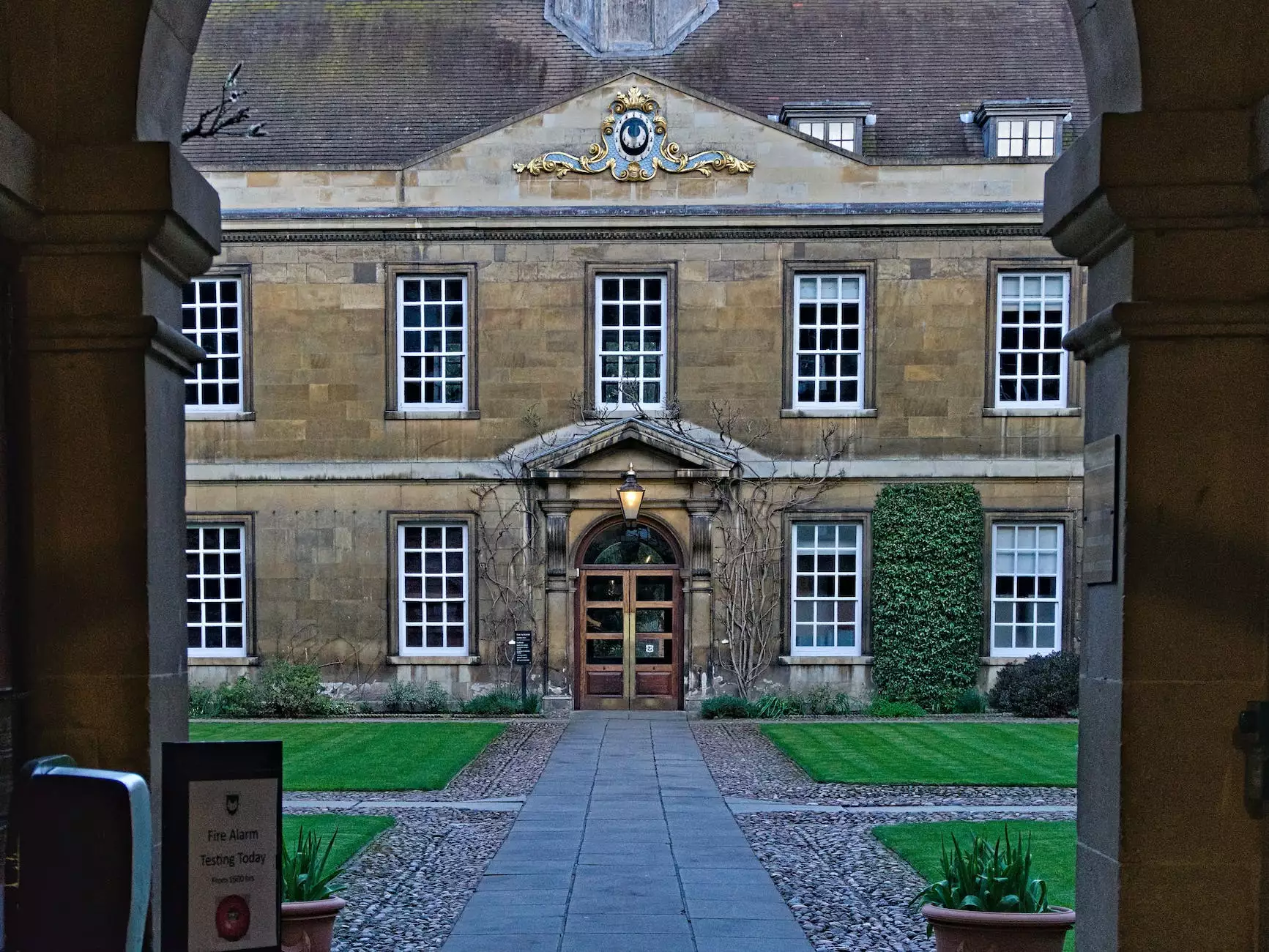 About Pasadena ISD Early College Annex Program
The Pasadena ISD Early College Annex Program, a remarkable initiative, merges the best of high school and college education. Developed under the expertise of McKenna John J Architect, one of the most renowned names in heavy industry and engineering - architecture, this program aims to empower young minds with a head start in their academic and professional journeys.
Project Overview
The Pasadena ISD Early College Annex Program is an innovative concept that provides high school students with the opportunity to simultaneously earn a high school diploma and college credits. The annex, designed by McKenna John J Architect, provides a stimulating environment that fosters academic growth, collaboration, and exploration.
Key Features
State-of-the-art facilities: The annex boasts modern classrooms, fully equipped laboratories, spacious study areas, and interactive learning technologies, ensuring an immersive educational experience.
Expert faculty: The program is led by a team of highly qualified and dedicated faculty members who are committed to nurturing student potential and promoting academic excellence.
Project-based learning: Students actively engage in hands-on experiences, collaborative projects, and real-world simulations, enabling them to develop critical thinking, problem-solving, and teamwork skills.
Seamless transition: Upon completion of the program, participating students seamlessly integrate into prestigious higher education institutions, with their transferable credits giving them a head start in their college education.
Holistic development: In addition to rigorous academics, the program focuses on developing well-rounded individuals by offering a range of extracurricular activities, clubs, and sports programs.
Benefits of the Pasadena ISD Early College Annex Program
The Pasadena ISD Early College Annex Program offers numerous benefits to students, parents, and the community. By enrolling in this unique program, students gain:
Accelerated Learning: Students can fast-track their education by earning college credits while completing high school, saving both time and money in the process.
College Readiness: The program equips students with the necessary skills and knowledge to excel in higher education, ensuring a smooth transition from high school to college.
Increased Opportunities: Graduates of the program have a competitive advantage when applying to colleges and universities, widened career opportunities, and potential scholarships.
Community Impact: The Pasadena ISD Early College Annex Program contributes to the community by producing well-educated individuals who can make significant contributions to various fields.
Why Choose the Pasadena ISD Early College Annex Program?
The Pasadena ISD Early College Annex Program, crafted by industry experts at McKenna John J Architect, stands out as a leading choice for early college education due to several distinct factors:
Proven Track Record: With a strong record of successful graduates and positive student outcomes, the program has consistently demonstrated its effectiveness in preparing students for future academic and career success.
Commitment to Excellence: The program is committed to providing top-notch education, ensuring that students receive the highest quality instruction, support, and resources they need to thrive.
Innovative Learning Environment: The annex's cutting-edge facilities and emphasis on project-based learning create an environment that fosters creativity, critical thinking, and intellectual growth.
Strong Partnerships: The program has established partnerships with reputable colleges and universities, enabling students to pursue their higher education goals with ease.
Personalized Guidance: Students receive individualized attention and support from a dedicated team of educators, ensuring their unique needs and aspirations are met.
Conclusion
The Pasadena ISD Early College Annex Program, spearheaded by McKenna John J Architect, is a game-changer in the realm of education. By providing students with opportunities to excel academically, grow personally, and leap ahead in their educational journey, it stands as a renowned and highly recommended choice in the heavy industry and engineering - architecture category.