The Christian Science Plaza Restoration & Repair by McKenna John J Architect
Oct 17, 2017
Projects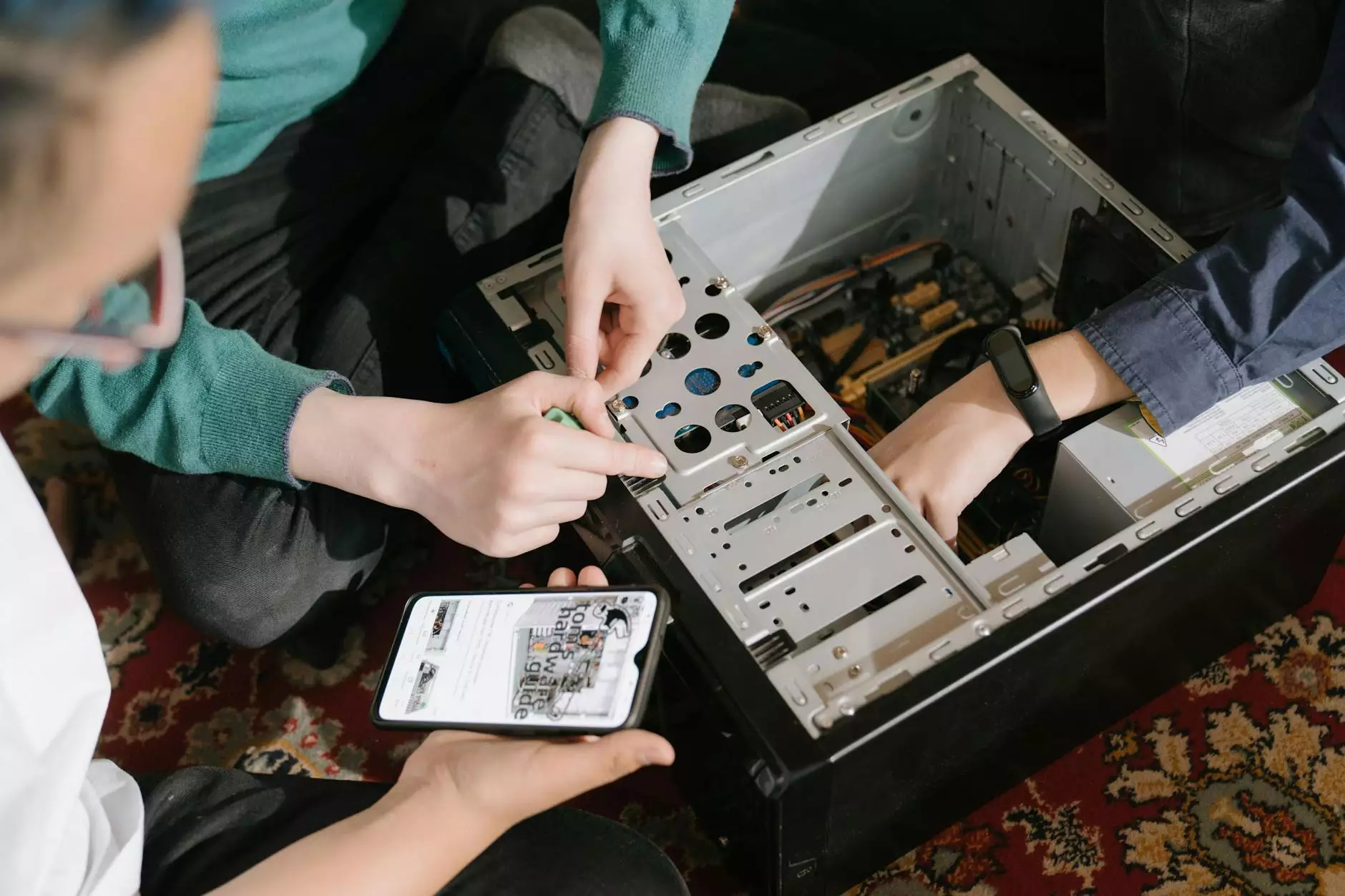 About McKenna John J Architect
McKenna John J Architect is a leading architectural firm specializing in Heavy Industry and Engineering - Architecture projects. With a strong focus on restoration and repair, we take pride in preserving the heritage and functionality of iconic buildings like the Christian Science Plaza.
Restoring the Christian Science Plaza - A Historic Landmark
The Christian Science Plaza holds immense historical significance and is a beloved landmark in the city. McKenna John J Architect was entrusted with the restoration and repair of this iconic structure, ensuring its longevity for future generations.
The Challenges Faced
Restoring such a monumental structure presented several unique challenges. The Christian Science Plaza suffered from years of wear and tear, weathering, and deteriorating materials. Our team had to address structural issues, preserve the architectural integrity, and enhance the overall aesthetics while adhering to strict guidelines and regulations.
Structural Integrity
One of the primary concerns was to reinforce the structural integrity of the Christian Science Plaza. Our experts conducted a thorough assessment to identify weak areas, cracks, and signs of instability. Advanced techniques and materials were employed to strengthen the foundation, columns, and supporting structures.
Preserving Architectural Character
A critical aspect of the restoration project was to preserve the unique architectural character of the Christian Science Plaza. Our team meticulously studied historical documents, blueprints, and photographs to ensure every detail was accurately replicated. The goal was to bring back the splendor of the original design while incorporating modern elements for improved functionality.
Materials and Sustainability
As part of our commitment to sustainability, we sourced eco-friendly materials for the restoration of the Christian Science Plaza. Our research and development team worked closely with suppliers to select materials that would not compromise the building's durability, aesthetics, or environmental impact. The use of energy-efficient systems and innovative construction practices further reduced the project's carbon footprint.
The Restoration Process
Our restoration process involved a comprehensive approach, encompassing assessment, planning, execution, and quality control measures. Each phase was meticulously executed to ensure the highest standards of craftsmanship.
Assessment and Documentation
Prior to commencing any repair work, our team conducted a detailed assessment of the Christian Science Plaza. This included documenting the existing conditions, identifying areas of concern, and analyzing the causes behind the deterioration. The data collected during this phase guided our restoration strategy.
Planning and Design
With a wealth of historical data and thorough assessments, our architects and engineers developed a comprehensive restoration plan. This involved designing structural reinforcements, selecting appropriate materials, and collaborating with craftsmen to ensure accurate replication of original features.
Execution and Project Management
Executing a project of this magnitude required close coordination between all stakeholders. Our team employed skilled artisans, restoration specialists, and engineers to meticulously carry out each aspect of the restoration process. Regular site visits, project updates, and efficient project management ensured the project stayed on schedule and within budget.
Quality Control and Post-Restoration Maintenance
Upon completion of the restoration work, our team conducted rigorous quality control inspections to ensure every aspect met the highest standards. We also collaborated with the Christian Science Plaza's management team to develop a comprehensive maintenance plan, enabling them to preserve the site's restored splendor for years to come.
Preserving Heritage, Inspiring Future Generations
The restoration and repair of the Christian Science Plaza by McKenna John J Architect exemplify our commitment to preserving architectural heritage. By combining historical accuracy, advanced technology, and sustainable practices, we breathe new life into iconic structures, ensuring they continue to inspire and captivate future generations.
Contact Us
If you are embarking on a restoration or repair project or have any architectural inquiries, please don't hesitate to contact McKenna John J Architect. Our team of experts is ready to assist you with innovative solutions and unparalleled expertise in the Heavy Industry and Engineering - Architecture sector.