The Mark at Cityscape - A Masterpiece by McKenna John J Architect
Sep 19, 2018
Projects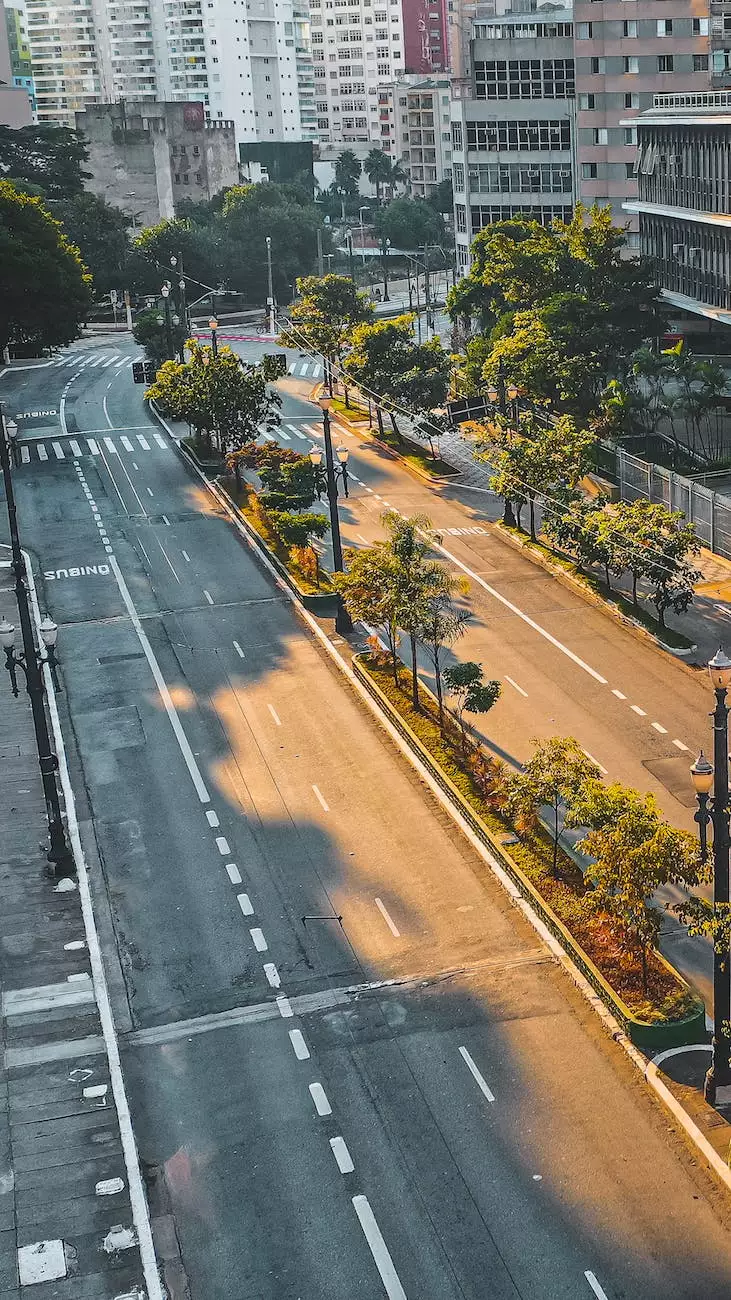 About McKenna John J Architect
McKenna John J Architect is a leading architectural firm specializing in heavy industry and engineering projects. With a proven track record of groundbreaking architectural designs, we have established ourselves as industry pioneers. Our commitment to excellence and innovation is showcased in our latest creation, The Mark at Cityscape.
Introducing The Mark at Cityscape
The Mark at Cityscape is a milestone in the world of architecture, combining contemporary design with sustainable practices. Situated in the heart of the city, this iconic structure challenges conventional architectural norms and sets a new standard for urban development.
Unveiling Unprecedented Design
From the moment you set eyes on The Mark at Cityscape, you'll be captivated by its bold and distinctive design. Our team of talented architects and engineers have worked tirelessly to create a structure that stands as both a testament to creativity and a functional space for the community.
Innovative Architecture with Purpose
The Mark at Cityscape showcases innovative architectural features that not only enhance its aesthetic appeal but also serve a purpose. Our architects have seamlessly integrated sustainable design elements, embracing natural light, ventilation, and energy efficiency. This not only reduces the building's carbon footprint but also provides a comfortable and eco-friendly environment for its occupants.
Elevating Urban Living
At McKenna John J Architect, we believe in designing spaces that elevate the way people live. The Mark at Cityscape is a testament to this ethos, offering a range of residential units that provide a harmonious blend of luxury, functionality, and urban convenience. Each unit is thoughtfully crafted to maximize space, incorporating modern amenities and architectural finesse.
Unparalleled Construction
The construction of The Mark at Cityscape reflects our relentless pursuit of perfection. Partnering with industry-leading contractors and using cutting-edge technology, we ensure every aspect of the building is executed to the highest standards. From the foundation to the finishing touches, no detail is overlooked, ensuring the longevity and durability of this architectural marvel.
Pioneering Structural Engineering
Behind the awe-inspiring facade of The Mark at Cityscape lies a meticulously planned and expertly engineered structure. Our team of structural engineers have pushed boundaries, utilizing advanced materials and techniques to create a building that is not only visually stunning but also structurally robust. Safety and stability are at the core of our design principles, guaranteeing the well-being of its occupants for years to come.
Unmatched Attention to Detail
At McKenna John J Architect, we pride ourselves on our attention to detail. Every aspect of The Mark at Cityscape, from the intricately designed interiors to the meticulously landscaped surroundings, has been thoroughly thought through and executed with precision. We believe that it is the finer details that truly elevate a project from ordinary to extraordinary.
Creating a Lasting Legacy
The Mark at Cityscape is not just a building; it is a lasting legacy that will shape the city's skyline for generations to come. Its impact extends beyond its physical structure, revitalizing the surrounding community and setting new benchmarks in architectural innovation.
Experience The Mark at Cityscape Today
Discover the transformative power of architectural design with The Mark at Cityscape. Whether you're looking for a new home, a unique investment opportunity, or simply wish to admire exceptional architecture, this landmark project offers an unparalleled experience. Contact McKenna John J Architect today to find out more about The Mark at Cityscape and our other pioneering projects in heavy industry and engineering.