Strategic Planning - Arcadis IBI Group
May 20, 2018
Portfolio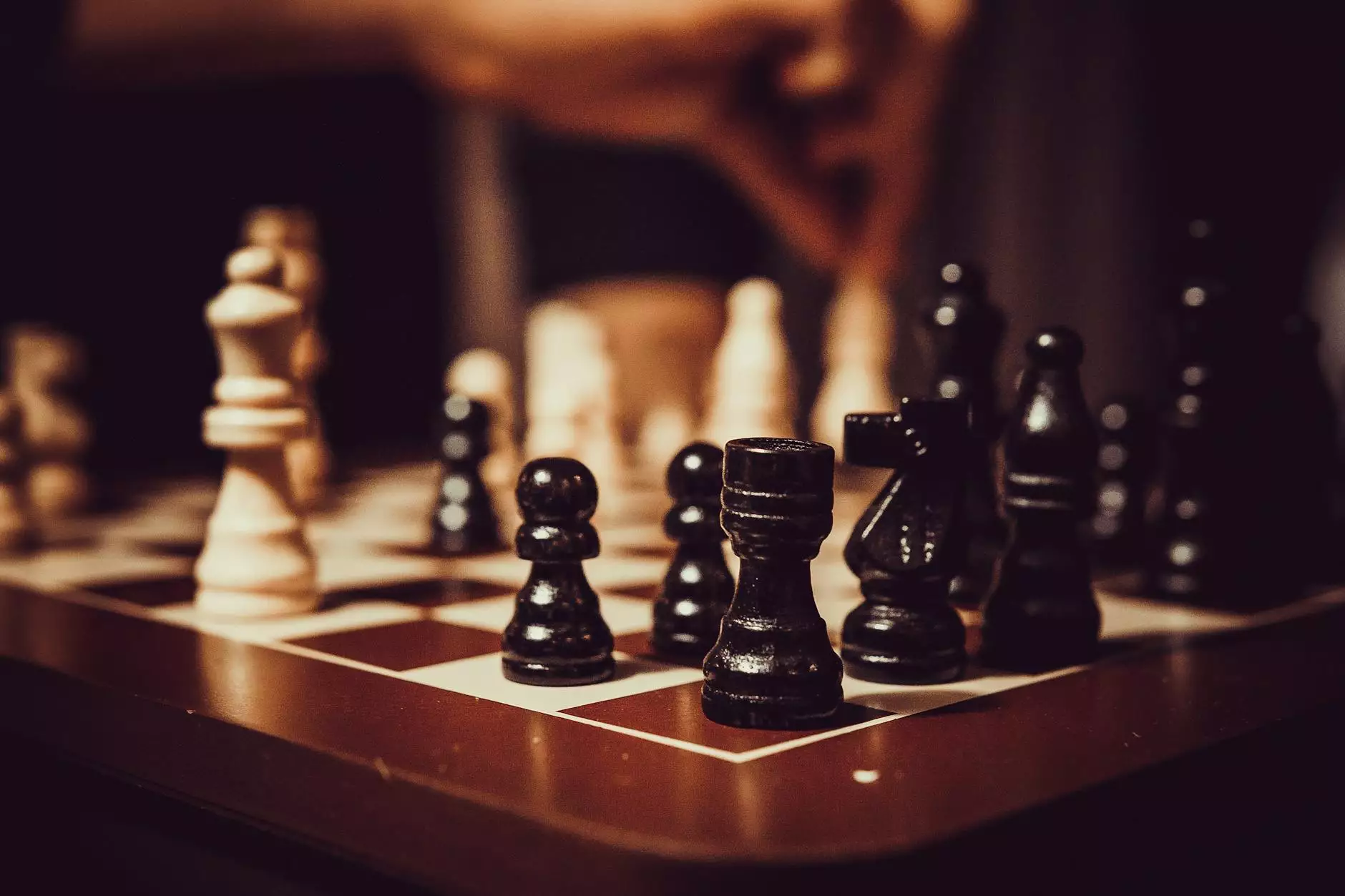 Welcome to McKenna John J Architect, the leading architecture firm in the heavy industry and engineering sector. We are proud to offer exceptional strategic planning services as a part of our collaboration with Arcadis IBI Group. With decades of combined experience, our team of expert architects is dedicated to providing innovative and comprehensive solutions tailored to your specific needs.
The Importance of Strategic Planning
Strategic planning plays a crucial role in the success of any architectural project. It involves the careful evaluation of objectives, analysis of potential risks, and the development of a well-defined roadmap to achieve project goals. At McKenna John J Architect, we understand the criticality of strategic planning and its impact on project outcomes.
Our strategic planning process begins with a thorough assessment of the project requirements and your unique vision. We collaborate closely with you to gain a deep understanding of your goals, constraints, and desired outcomes. Our team then conducts a comprehensive analysis of various aspects such as site conditions, environmental factors, and regulatory requirements.
Comprehensive Analysis and Design
Using the insights gathered from the initial assessment, our team at McKenna John J Architect, in partnership with Arcadis IBI Group, develops a comprehensive strategic plan. This plan encompasses all the necessary details, including site development, project timeline, budget considerations, and risk management strategies.
Our expert architects pay meticulous attention to detail throughout the strategic planning process, ensuring that all aspects of the project are thoroughly evaluated and incorporated. This approach allows us to identify potential challenges and devise appropriate mitigation strategies to avoid delays and cost overruns.
Unparalleled Expertise in the Heavy Industry and Engineering Sector
As a premier architecture firm in the heavy industry and engineering sector, McKenna John J Architect has extensive experience in undertaking complex projects. Our strategic planning services have been highly regarded by numerous clients who seek excellence in project execution and delivery.
Our team of architects is well-versed in navigating the unique challenges associated with heavy industry and engineering projects. We combine our expertise in architecture with an in-depth understanding of industry regulations, safety standards, and technological advancements to deliver unparalleled results.
Collaboration with Arcadis IBI Group
As part of our commitment to excellence, McKenna John J Architect has partnered with Arcadis IBI Group, a globally renowned multidisciplinary consultancy firm. This collaboration brings together the expertise of both organizations, enabling us to offer holistic strategic planning services that stand out in the industry.
Arcadis IBI Group has a wealth of experience in various sectors, including heavy industry, infrastructure development, and sustainable design. By leveraging their expertise, we can provide clients with comprehensive strategies that align with their business objectives, environmental sustainability goals, and community aspirations.
Delivering Remarkable Projects with Strategic Planning
Through our exceptional strategic planning services, we have successfully delivered numerous remarkable projects in the heavy industry and engineering sector. Our collaborative approach, strong project management skills, and commitment to excellence have cemented our reputation as trusted architects in the industry.
At McKenna John J Architect, we take pride in our ability to exceed client expectations through our comprehensive strategic planning. We believe that effective planning is the foundation for a successful project implementation, enabling us to overcome potential obstacles and deliver exceptional results.
Contact Us Today
If you are seeking the best strategic planning services in the heavy industry and engineering sector, look no further than McKenna John J Architect. Our team, in partnership with Arcadis IBI Group, is ready to collaborate with you and guide your project toward success. Contact us today to discuss your unique requirements and embark on a journey of unparalleled architectural excellence.