General Consultant Services for Charlotte County Airport
Jan 24, 2019
Portfolio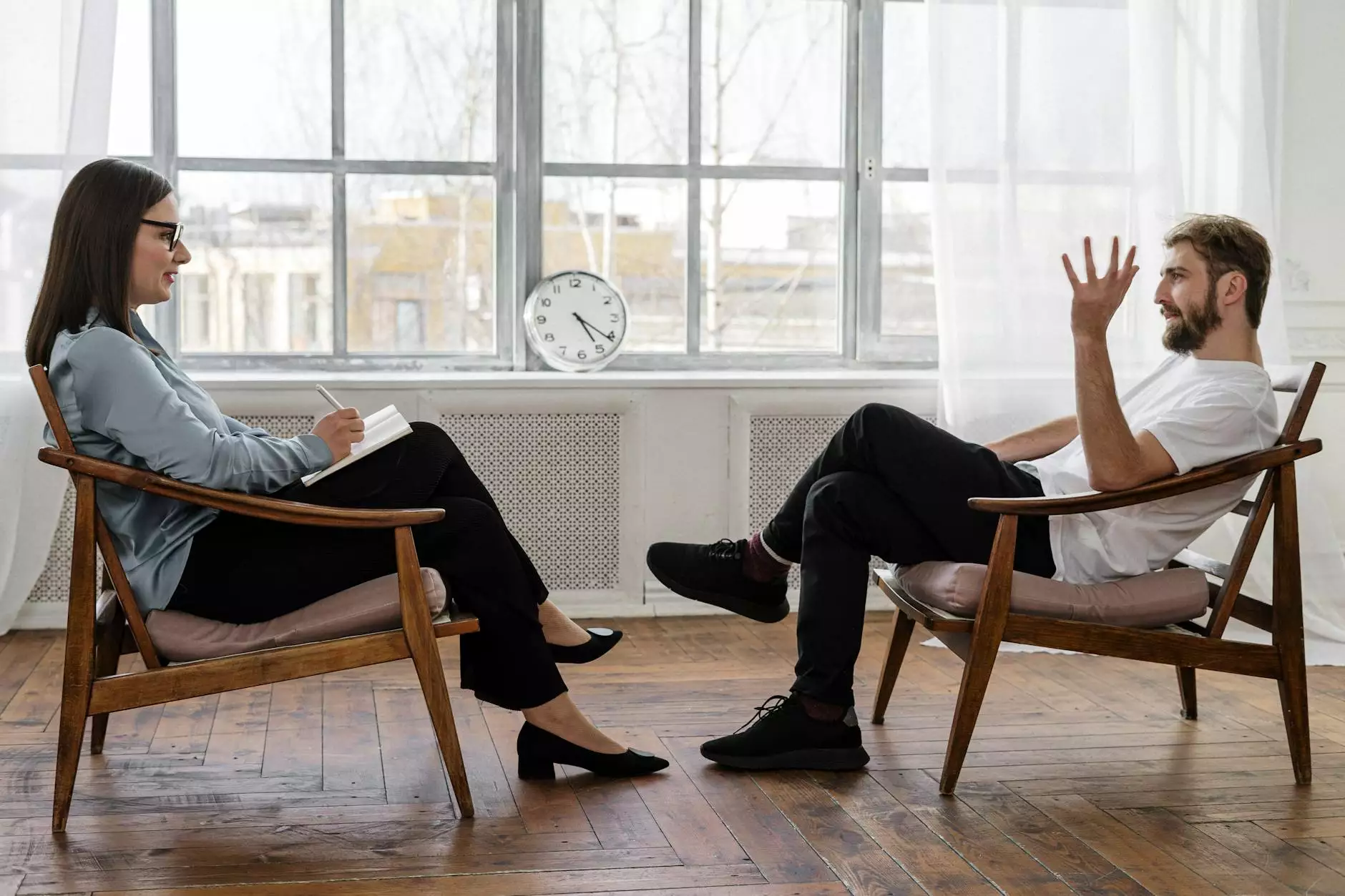 Welcome to McKenna John J Architect, your trusted partner in providing high-quality architectural solutions for heavy industry and engineering, specifically in the field of airport design and development. With our extensive expertise and experience, we are proud to offer our general consultant services to the esteemed Charlotte County Airport.
As a leading architectural firm, we understand the unique challenges and requirements involved in designing and maintaining an efficient and functional airport. Our team of skilled professionals is dedicated to delivering exceptional design solutions tailored to meet the specific needs of Charlotte County Airport.
Why Choose McKenna John J Architect?
With countless architectural firms available, it can be overwhelming to find the perfect fit for your project. However, by choosing McKenna John J Architect, you can be confident that you are selecting a partner with an unparalleled dedication to excellence and a proven track record of success.
Here are some reasons why we stand out from the competition:
Expertise in Heavy Industry and Engineering: We specialize in heavy industry and engineering architecture, and our in-depth knowledge in the field enables us to provide innovative and efficient solutions for airports.
Years of Experience: With decades of experience in the industry, we have honed our skills and expertise to deliver the highest quality architectural designs. We understand the complexities and intricacies involved in airport projects and cater to every aspect with precision.
Comprehensive Services: Our general consultant services encompass a wide range of areas, including project management, design review, feasibility studies, sustainable design solutions, and more. We provide end-to-end solutions to ensure a seamless and efficient airport operation.
Collaborative Approach: We believe in close collaboration with our clients. Our architects work closely with the stakeholders of Charlotte County Airport to understand their specific goals and requirements. This collaborative approach allows us to create customized solutions that align with your vision.
Attention to Detail: At McKenna John J Architect, we strive for perfection in every aspect of our work. Our meticulous attention to detail ensures that every design element is carefully considered, resulting in functional, aesthetically pleasing, and future-proof airports.
Our General Consultant Services
When you choose McKenna John J Architect as your general consultant for Charlotte County Airport, you gain access to a comprehensive range of services designed to optimize the functioning and design of your airport facility.
Our services include, but are not limited to:
Master Planning: Our team will develop a master plan that takes into account the airport's current and future needs, ensuring efficient utilization of space and resources.
Feasibility Studies: We conduct thorough feasibility studies to evaluate the practicality and viability of proposed design solutions, considering factors such as environmental impact, safety regulations, and cost-effectiveness.
Sustainable Design: With a focus on sustainability, we prioritize environmentally responsible architectural designs that reduce energy consumption, promote renewable resources, and minimize the airport's ecological footprint.
Project Management: Our expertise extends to comprehensive project management, overseeing every aspect from conception to completion. We ensure timely execution and adherence to budget constraints, providing efficient project delivery.
Design Review: Our architects conduct thorough design reviews at each stage of the project, ensuring compliance with all relevant regulations, safety standards, and industry best practices.
Contact Us for Exceptional Airport Architectural Solutions
If you are seeking general consultant services for the Charlotte County Airport, look no further than McKenna John J Architect. Our team of highly skilled professionals is committed to delivering exceptional architectural solutions that exceed client expectations.
With our extensive experience in heavy industry and engineering, we are confident in our ability to provide innovative and sustainable design solutions tailored to your specific requirements. Contact us today to discuss your project and take the first step towards creating an airport facility that stands out for its functionality, reliability, and aesthetic appeal.