City of Jacksonville (Florida) Freedom Park Site Development
Apr 11, 2021
Portfolio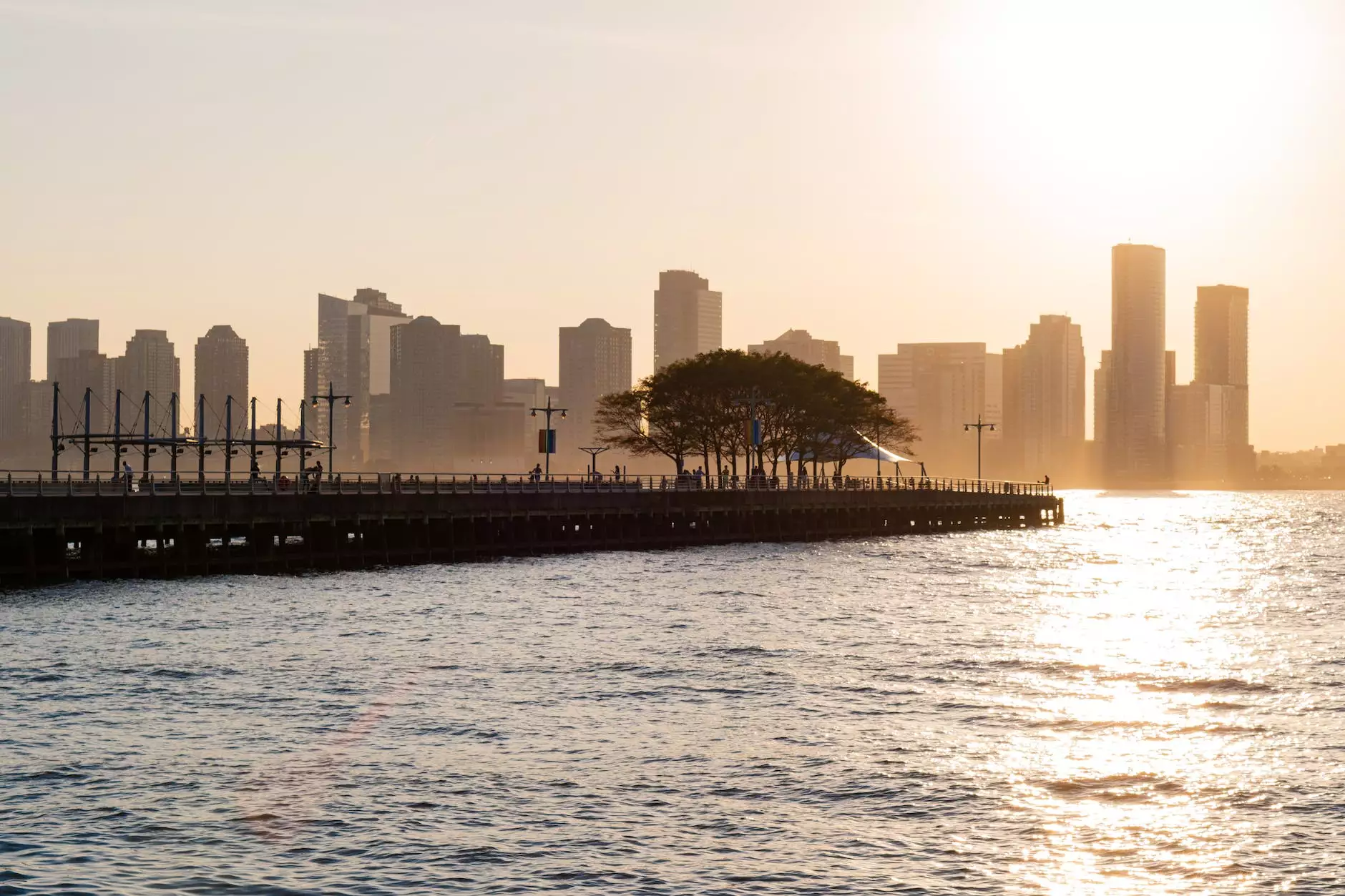 Introduction
Welcome to the City of Jacksonville's remarkable Freedom Park site development – a visionary project brought to life by McKenna John J Architect, a prominent name in the field of heavy industry and engineering - architecture.
Unveiling Freedom Park
Freedom Park, situated in the heart of Jacksonville, Florida, is an awe-inspiring testament to the blend of architectural brilliance and engineering expertise. Designed by McKenna John J Architect, this project has redefined the concept of sustainable urban spaces.
Aesthetics and Design
The design of Freedom Park seamlessly integrates with the surrounding cityscape, taking inspiration from Jacksonville's rich architectural heritage. The architectural team at McKenna John J Architect has meticulously crafted a park that embodies both modernity and timeless elegance.
Walkways adorned with lush greenery guide visitors through the park, while elegant sculptures and installations captivate the imagination. Every corner of Freedom Park tells a story, inviting residents and tourists alike to immerse themselves in its beauty.
Innovative Engineering Solutions
McKenna John J Architect's expertise in heavy industry and engineering shines through in the remarkable engineering solutions implemented in Freedom Park's site development. The park includes advanced drainage systems, ensuring efficient water management and mitigating the risk of flooding during heavy rainfall.
The integration of sustainable energy sources, such as solar panels hidden within the park's structures, allows for a reduced environmental impact. McKenna John J Architect's commitment to sustainable practices has positioned Freedom Park as a model for eco-friendly urban development.
Enhancing Public Experience
Freedom Park is more than just a beautifully designed space – it is a place for the community to gather, explore, and connect. The park offers a wide range of amenities and recreational areas, catering to people of all ages.
Visitors can enjoy vibrant playgrounds, dedicated sports facilities, and expansive picnic areas for leisurely family outings. Additionally, carefully curated spaces for cultural events and performances foster an atmosphere of cultural appreciation.
Sustainability and Green Practices
Embracing sustainability as a core principle, McKenna John J Architect has developed Freedom Park with a strong focus on utilizing environmentally-friendly technologies and materials. The park boasts an extensive rainwater harvesting system, which supports irrigation needs, reducing reliance on the municipal water supply.
Native plant species dot the park, promoting biodiversity, and providing habitats for local wildlife. The park's maintenance is carried out in an eco-conscious manner, employing organic fertilizers and minimizing the use of harmful chemicals.
Engaging Community Spaces
One of the key objectives of Freedom Park is to foster a sense of community. To accomplish this, McKenna John J Architect has created captivating community spaces within the park. These spaces are designed to encourage social interaction, allowing residents to come together and build lasting connections.
Conclusion
Freedom Park, developed by McKenna John J Architect, stands as a testament to visionary architecture, innovative engineering, and sustainable practices. From its stunning aesthetics to its commitment to the community and the environment, Freedom Park offers Jacksonville, Florida a space where nature and urban life harmoniously converge.
Discover the captivating allure of Freedom Park, a masterpiece brought to you by McKenna John J Architect, a leading firm in heavy industry and engineering - architecture.