Infrared Electrical Thermography Inspection Cost Miami
Nov 11, 2022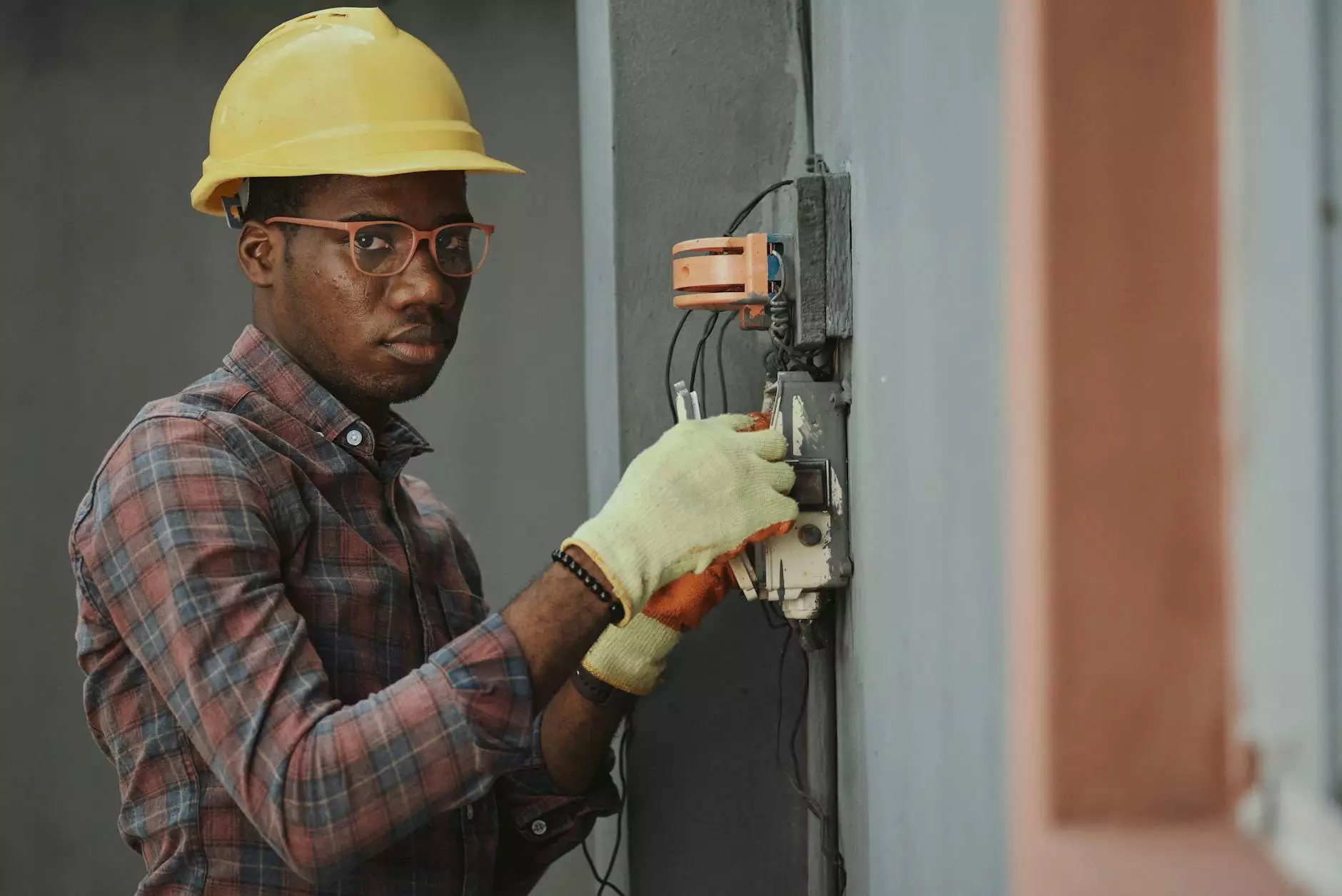 Introduction to Infrared Electrical Thermography Inspection
As an established architectural firm specializing in heavy industry and engineering - architecture, McKenna John J Architect understands the importance of ensuring electrical system safety and efficiency. One of the key services we offer is infrared electrical thermography inspection. This advanced technique involves using thermal imaging technology to detect potential problems in electrical systems. In this article, we will explore the benefits of infrared electrical thermography inspection and discuss the associated costs in Miami.
The Importance of Infrared Electrical Thermography Inspection
Electrical systems play a crucial role in any building or infrastructure. Regular inspection and maintenance are essential to identify any hidden faults or potential hazards. Traditional visual inspection methods may not detect early signs of electrical issues, making it difficult to prevent major problems and costly breakdowns.
Here's where infrared electrical thermography inspection comes in. By using specialized thermal imaging cameras, we can detect temperature variations caused by electrical faults such as loose connections, overloaded circuits, or faulty components. These issues can lead to power outages, electrical fires, or equipment damage, posing significant risks to the safety of personnel and the longevity of your electrical infrastructure.
Beyond Visual Inspection: How Thermography Works
During an infrared electrical thermography inspection, our experienced technicians use high-resolution infrared cameras to capture thermal images of your electrical equipment. The thermographic images show variations in temperature, allowing us to identify abnormal hotspots indicative of potential electrical problems. Our trained professionals analyze these images and provide you with detailed reports and recommendations to address any identified issues.
Benefits of Infrared Electrical Thermography Inspection
Investing in regular infrared electrical thermography inspection offers several benefits, including:
1. Enhanced Safety
Identifying and resolving electrical faults early on ensures the safety of your personnel and property. Infrared electrical thermography inspection helps prevent electrical accidents, fires, and equipment failures, reducing potential risks and liabilities.
2. Cost Savings
Early detection of electrical faults allows for timely repairs or replacements, minimizing downtime and reducing the overall repair costs. By addressing issues proactively, you avoid costly emergency repairs and potential business disruptions.
3. Improved Energy Efficiency
Thermography inspection helps identify energy wastage caused by inefficient electrical systems. By addressing these inefficiencies, you can optimize your energy usage, reduce utility bills, and contribute to a greener environment.
Infrared Electrical Thermography Inspection Costs in Miami
At McKenna John J Architect, we offer professional, industry-leading infrared electrical thermography inspection services in Miami. Our comprehensive inspection packages cover a range of electrical systems, from commercial and industrial buildings to manufacturing facilities and infrastructure projects. Our transparent pricing structure ensures you receive high-quality services at competitive rates.
Factors Affecting Cost:
1. Scope of Inspection
The cost depends on the size and complexity of the electrical system being inspected. Larger systems with more components may require more time and resources to thoroughly examine.
2. Accessibility
If the electrical equipment is in hard-to-reach or confined spaces, additional effort may be required for the inspection, which can impact the overall cost.
3. Urgency
If you require an expedited service due to time constraints, it might involve additional costs.
4. Reporting and Analysis
We provide detailed reports with our findings and recommendations. The level of analysis required, complexity of the identified issues, and the comprehensive nature of the report may impact the overall cost.
Contact Us for Infrared Electrical Thermography Inspection Cost in Miami
McKenna John J Architect is your trusted partner for all your architectural needs, including professional infrared electrical thermography inspection. Our team of experts is committed to ensuring the safety and efficiency of your electrical infrastructure. Contact us today to get a personalized quote for infrared electrical thermography inspection cost in Miami. Don't compromise on safety and schedule your inspection now!