Mechanical Engineering Services by McKenna John J Architect
Jul 19, 2021
Projects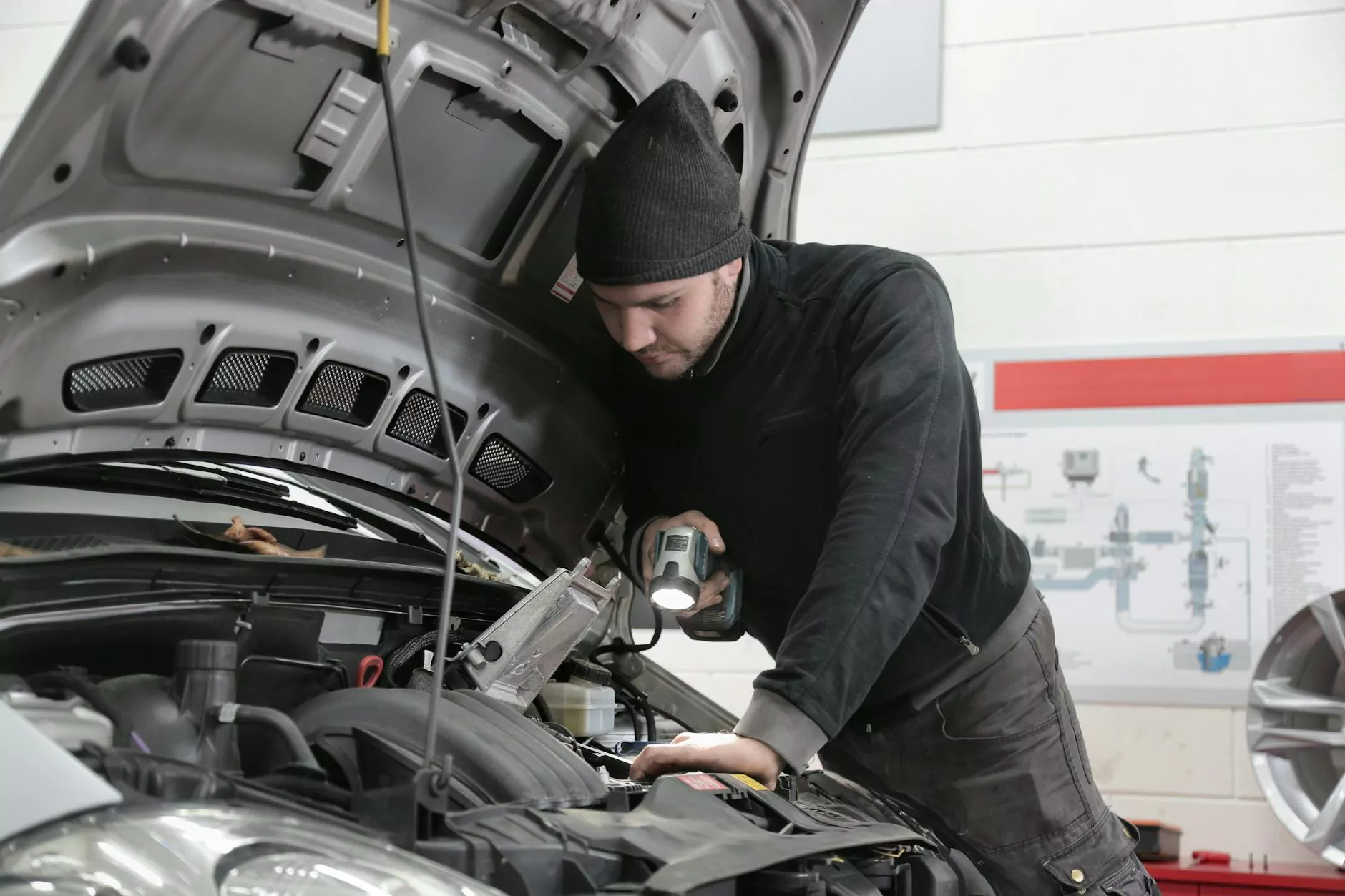 Introduction
Welcome to McKenna John J Architect, your trusted partner in providing high-quality mechanical engineering services. With our extensive experience in heavy industry and engineering - architecture, we offer innovative solutions to meet your unique requirements. Our team of skilled professionals is committed to delivering exceptional results, ensuring client satisfaction at every step of the way.
Why Choose McKenna John J Architect?
When it comes to mechanical engineering services, you need a company that combines technical expertise with a deep understanding of your industry. Here's why McKenna John J Architect stands out:
1. Experience in Heavy Industry and Engineering
With several years of experience in the heavy industry and engineering - architecture sector, our team has successfully completed numerous projects, earning a stellar reputation for excellence. We understand the unique challenges posed by this industry and have the knowledge and skills to overcome them.
2. Comprehensive Range of Mechanical Solutions
At McKenna John J Architect, we offer a comprehensive range of mechanical engineering services, tailored to your specific needs. Whether it's designing HVAC systems, optimizing energy efficiency, or providing expert advice on equipment selection, our team has the expertise to deliver outstanding results.
3. Cutting-Edge Technology
To ensure the highest level of accuracy and efficiency, we utilize cutting-edge technology in our mechanical engineering projects. From advanced computer-aided design (CAD) software to simulations and modeling, we leverage the latest tools to optimize project outcomes.
4. Collaborative Approach
We believe in fostering strong partnerships with our clients. Our collaborative approach involves working closely with you to understand your goals, challenges, and constraints. We value your input throughout the project, ensuring that the final deliverables meet and exceed your expectations.
5. Commitment to Sustainability
At McKenna John J Architect, we recognize the importance of sustainable engineering practices. Our team integrates environmentally-friendly solutions into our mechanical engineering projects, helping you reduce energy consumption, minimize waste, and lower carbon footprint without compromising functionality.
Our Mechanical Engineering Services
We offer a wide range of mechanical engineering services to cater to diverse industry needs. Our highly skilled team excels in the following areas:
1. HVAC System Design
Our mechanical engineers are proficient in designing efficient HVAC (Heating, Ventilation, and Air Conditioning) systems for various commercial, industrial, and residential applications. We consider factors like building size, occupancy, energy efficiency, and comfort to develop customized solutions.
2. Energy Efficiency Optimization
In today's increasingly energy-conscious world, optimizing energy efficiency is vital. Our experts analyze existing systems, identify areas for improvement, and propose solutions to enhance energy efficiency, reduce operating costs, and comply with environmental regulations.
3. System Modeling and Simulation
Using advanced modeling and simulation techniques, we create virtual representations of mechanical systems to evaluate performance, identify potential issues, and optimize designs before implementation. This approach saves time, resources, and minimizes the risk of errors.
4. Equipment Selection and Specification
Choosing the right mechanical equipment is crucial for optimal system performance and longevity. Our team conducts thorough research, evaluates available options, and provides expert advice on equipment selection, ensuring compatibility, efficiency, and cost-effectiveness.
5. Sustainable Design Solutions
We are committed to integrating sustainable design features into our mechanical engineering projects. By incorporating renewable energy sources, efficient systems, and eco-friendly materials, we help you create sustainable, energy-efficient buildings that align with your environmental goals.
Contact Us for Exceptional Mechanical Engineering Services
When it comes to mechanical engineering services, McKenna John J Architect is your reliable partner. With our expertise, commitment to excellence, and dedication to sustainability, we deliver exceptional results that meet and exceed client expectations. Contact us today to discuss your mechanical engineering needs and embark on a successful project journey.
McKenna John J Architect
Category: Heavy Industry and Engineering - Architecture
Website: http://mckenna-architect.com/services/mechanical/24/service