Site Development | Hanson Professional Services Inc.
Jun 24, 2023
Projects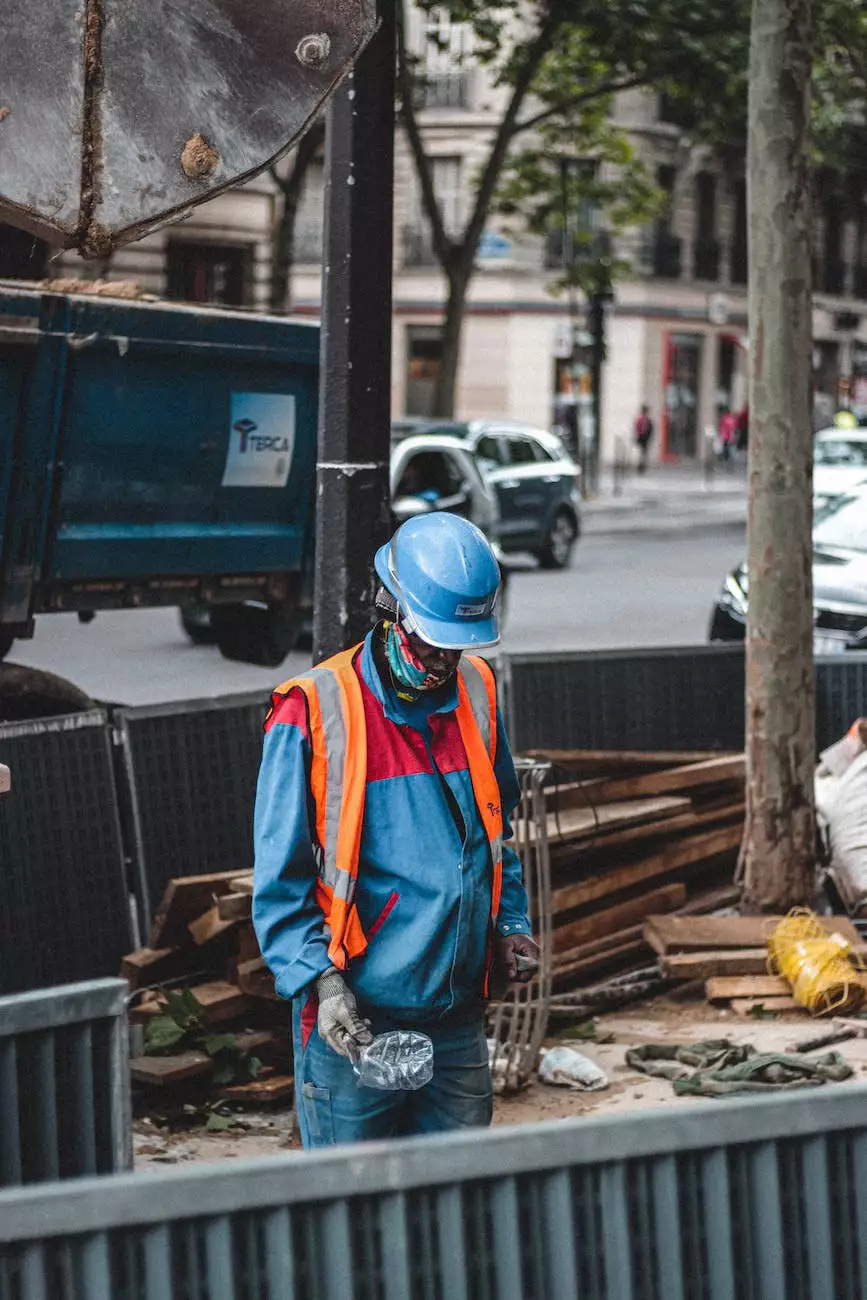 About McKenna John J Architect
Welcome to McKenna John J Architect, your leading expert in site development and heavy industry engineering and architecture. With years of experience and a team of highly-skilled professionals, we are dedicated to providing top-notch services tailored to your unique needs. Our commitment to excellence has made us a trusted name in the industry.
Comprehensive Site Development Services
At McKenna John J Architect, we offer a wide range of site development services that cover every aspect of your project. From initial planning to final execution, our team is equipped with the knowledge and expertise to ensure successful completion.
1. Site Analysis and Feasibility Studies
Before embarking on any site development project, thorough analysis and feasibility studies are crucial. Our experienced team conducts detailed assessments of the site, taking into account factors such as geotechnical conditions, environmental impact, and regulatory requirements. By identifying potential challenges and opportunities, we can develop effective strategies that will maximize the potential of your project.
2. Land Use Planning and Zoning
Navigating the complex world of land use planning and zoning regulations can be a daunting task. Our experts are well-versed in local, state, and federal regulations, ensuring compliance and helping you obtain the necessary permits and approvals. We work closely with government agencies and stakeholders to streamline the process and secure a successful outcome for your project.
3. Conceptual Design and Master Planning
The success of any site development project relies on effective conceptual design and master planning. Our team of architects and engineers collaborate closely to create innovative and functional designs that optimize the use of space and resources. We take into consideration factors such as sustainability, aesthetics, and functionality to deliver outstanding results.
4. Civil Engineering and Infrastructure Design
McKenna John J Architect specializes in civil engineering and infrastructure design for heavy industry and engineering projects. From roads and drainage systems to utilities and site grading, our team has the expertise to design solutions that meet the specific requirements of your project. Our focus on sustainability and efficiency ensures long-term success and cost-effectiveness.
5. Construction Management and Oversight
Our involvement doesn't end with design. We provide comprehensive construction management and oversight services to ensure the smooth execution of your project. Our experienced team works closely with contractors, coordinating schedules and managing resources to deliver projects on time and within budget. We prioritize safety and quality at every stage, guaranteeing exceptional results.
Why Choose McKenna John J Architect?
When it comes to site development and heavy industry engineering and architecture, McKenna John J Architect stands out from the competition. Here's why you should choose us:
Expertise: With years of experience, our team possesses in-depth knowledge and expertise in site development and heavy industry engineering and architecture.
Comprehensive Services: We offer a comprehensive range of services that cover all aspects of your project, ensuring a streamlined and efficient process.
Quality Results: Our commitment to excellence and attention to detail guarantee top-quality results that exceed your expectations.
Collaborative Approach: We believe in open communication and collaboration. We work closely with clients and stakeholders to ensure their vision is translated into reality.
Sustainability Focus: Our designs prioritize sustainability and environmental responsibility, contributing to a greener future.
Proven Track Record: We have a proven track record of successful site development projects across various industries, earning the trust and loyalty of our clients.
Contact Us Today
Ready to embark on your site development project? Contact McKenna John J Architect today to discuss your needs and take the first step towards turning your vision into reality. Our dedicated team is here to provide expert guidance and deliver outstanding results.
McKenna John J Architect
123 Main Street, City, State, Zip
Email: [email protected]
Phone: 123-456-7890