IBI Group will lead design for EDCO, Preferred Proponent for Next Phase of York VIVA BRT Expansion
Jun 16, 2020
Projects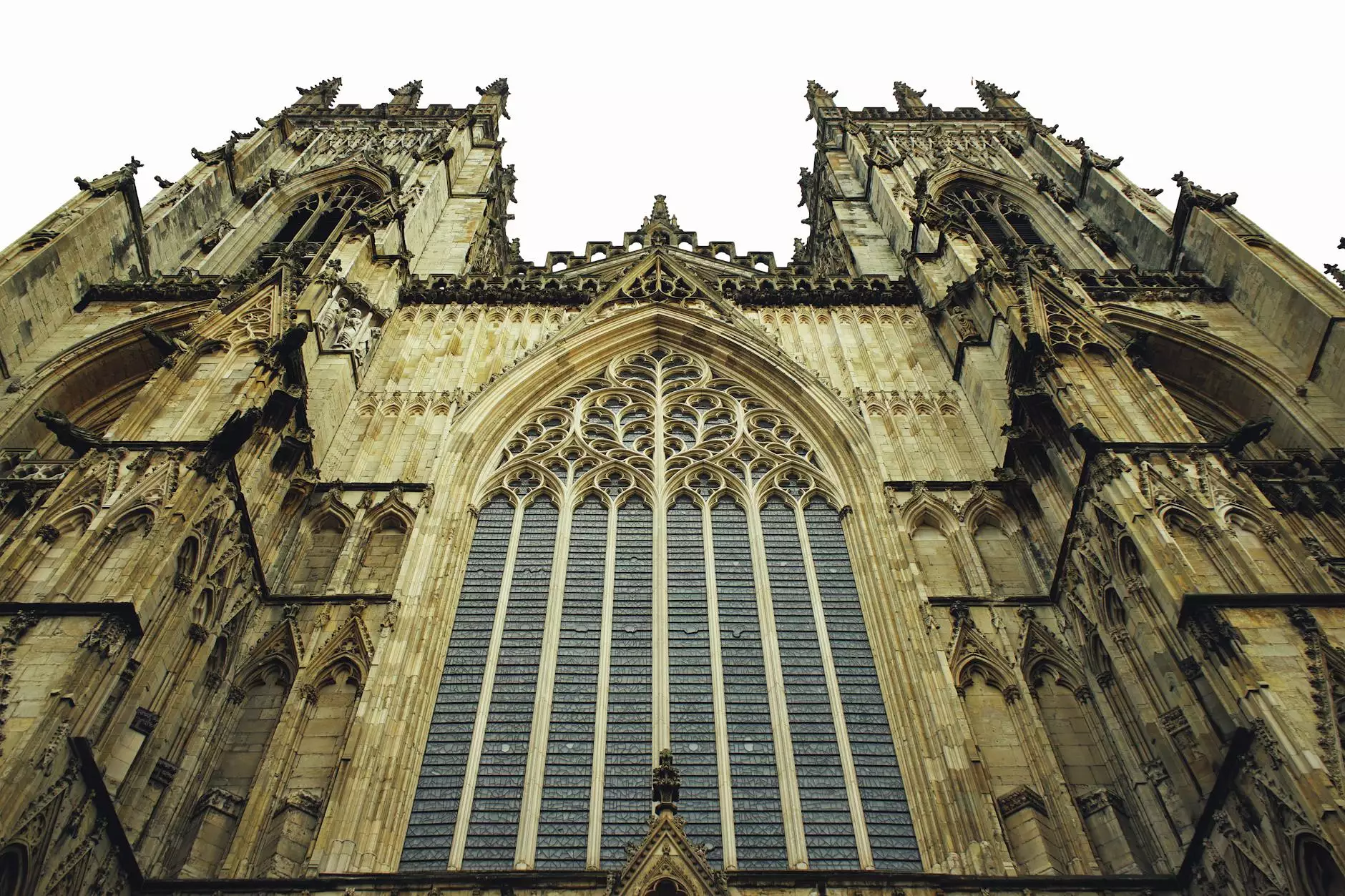 Welcome to McKenna John J Architect, a prominent firm specializing in heavy industry and engineering architecture. In an exciting collaboration, we have joined forces with IBI Group, a renowned design and consulting firm, to lead the design for EDCO, the preferred proponent for the highly anticipated next phase of the York VIVA Bus Rapid Transit (BRT) Expansion project.
Driving Innovation in Transportation Infrastructure
At McKenna John J Architect, we understand the crucial role that transportation infrastructure plays in fostering economic growth and enhancing the quality of life within communities. This groundbreaking project aims to revolutionize transportation in the York region, ensuring efficiency and convenience for residents and commuters alike.
The Value of Strategic Partnerships
Collaborating with IBI Group, a leader in urban design and transit-oriented development, allows McKenna John J Architect to leverage our combined expertise to deliver a world-class design solution for EDCO. Our teams have a shared commitment to delivering sustainable, innovative, and aesthetically pleasing architectural designs.
Enhancing Connectivity and Accessibility
The York VIVA BRT Expansion project seeks to enhance connectivity and accessibility by expanding the rapid transit network, catering to the evolving mobility needs of the growing population. Our design approach prioritizes creating safe, efficient, and user-friendly transit infrastructure that seamlessly integrates with the existing urban fabric.
Integrating Sustainable Design Principles
As leaders in heavy industry and engineering architecture, McKenna John J Architect recognizes the importance of sustainable design. The EDCO project will incorporate cutting-edge sustainable practices, including energy-efficient systems, green materials, and thoughtful urban planning, to minimize environmental impact while maximizing long-term benefits.
The York VIVA BRT Expansion Project:
1. Enhanced Transit Experience
Our collaborative efforts with IBI Group will focus on designing state-of-the-art bus rapid transit infrastructure to enhance the overall transit experience for York region residents. The introduction of dedicated bus lanes, modern stations, and seamless integration with other modes of transportation will ensure a smooth and enjoyable journey for commuters.
2. Efficient and Reliable Service
EDCO, the preferred proponent for the next phase of the York VIVA BRT Expansion, aims to provide efficient and reliable transit services. Our design solutions will optimize bus route layouts, implement intelligent traffic management systems, and integrate cutting-edge technologies to minimize travel times and maximize system reliability.
3. Fostered Economic Growth
Transportation infrastructure plays a pivotal role in driving economic growth. The expanded York VIVA BRT network will provide improved access to employment centers, education institutions, and recreational areas, creating opportunities for businesses to thrive and fostering community development.
Experience the Future of Transit Infrastructure
With McKenna John J Architect and IBI Group leading the design for EDCO, the preferred proponent for the next phase of the York VIVA BRT Expansion, you can expect a transformative transit experience. We are dedicated to creating architectural designs that not only meet the transportation needs of today but anticipate the demands of tomorrow, ensuring a sustainable and vibrant future for the York region.
Contact Us
To learn more about McKenna John J Architect and our involvement in the York VIVA BRT Expansion project, please reach out to us at:
Phone: [Phone Number]
Email: [Email Address]
Address: [Physical Address]