Railway | Clients We Serve
Apr 17, 2019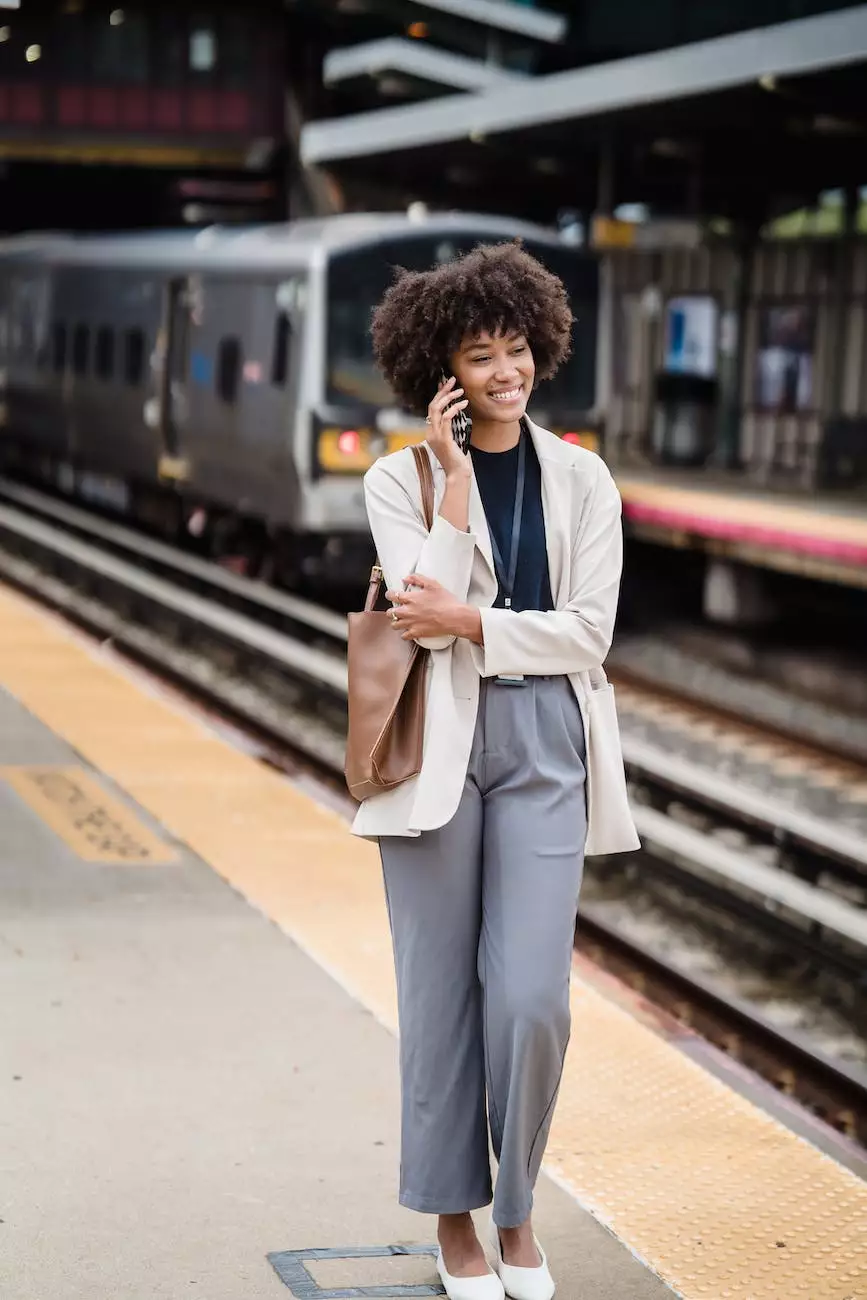 Introduction
McKenna John J Architect is a renowned architectural firm specializing in heavy industry and engineering - architecture projects. With our extensive expertise, we serve a wide range of clients in various sectors, including the railway industry. Our dedicated team of professionals works tirelessly to design and develop exceptional railway infrastructure projects, ensuring efficiency, sustainability, and safety.
Our Experience in Railway Architecture
Over the years, McKenna John J Architect has established a strong reputation for delivering innovative and high-quality solutions in railway architecture. Our deep understanding of the unique characteristics of the railway industry, coupled with our technical expertise, allows us to create functional and visually appealing designs that meet the specific requirements of our clients.
Collaborative Approach for Success
At McKenna John J Architect, we firmly believe in the power of collaboration. We work closely with our clients, railway operators, engineers, and other stakeholders to develop comprehensive architectural plans that align with the project's goals and objectives. Our collaborative approach ensures that every aspect of the railway infrastructure project, from stations and platforms to bridges and tunnels, is meticulously designed and executed.
Designing for Efficiency and Safety
In the railway industry, efficiency and safety are of utmost importance. Our architectural designs are rooted in these principles. We carefully analyze the flow of passengers and consider the operational needs of the railway system to optimize the layout and design. By integrating smart technologies, such as real-time monitoring systems and energy-efficient solutions, we strive to enhance the overall efficiency and sustainability of our railway projects.
Consideration for Passenger Experience
Passenger experience is a critical factor in the success of any railway project. Our team of architects pays meticulous attention to every detail, ensuring that the design promotes a comfortable and enjoyable experience for passengers. From providing adequate seating and amenities to creating visually pleasing environments, we aim to deliver railway stations that leave a lasting positive impression on passengers.
Sustainability and Environmental Responsibility
As advocates of sustainable architecture, we prioritize environmental responsibility in all our projects. We integrate eco-friendly materials, energy-efficient systems, and sustainable practices into our railway designs. By incorporating sustainable features, such as renewable energy sources, green roofs, and rainwater harvesting systems, we strive to minimize the environmental impact of railway infrastructure while creating a greener future.
Expertise in Infrastructure Planning
McKenna John J Architect possesses extensive expertise in infrastructure planning for the railway industry. Our team of professionals thoroughly evaluates the site conditions, conducting feasibility studies and environmental impact assessments. By assessing factors such as terrain, accessibility, and population density, we develop comprehensive plans that effectively address the unique challenges and requirements of each railway project.
Quality Assurance and Project Management
With McKenna John J Architect, our clients can rest assured that their railway projects are in capable hands. We prioritize quality assurance and project management to ensure timely and successful project completion. Our experienced team closely monitors every phase of the development process, adhering to strict quality standards and efficiently managing resources to deliver outstanding results.
Conclusion
McKenna John J Architect is committed to serving the railway industry with excellence in heavy industry and engineering - architecture. With our expertise, collaborative approach, and dedication to sustainable design, we aim to create exceptional railway infrastructure that meets the evolving needs of the industry. Contact us today to discuss your railway architectural needs and discover the difference that McKenna John J Architect can make to your project.