Sibling Connections Strong at Hanson
Mar 20, 2019
News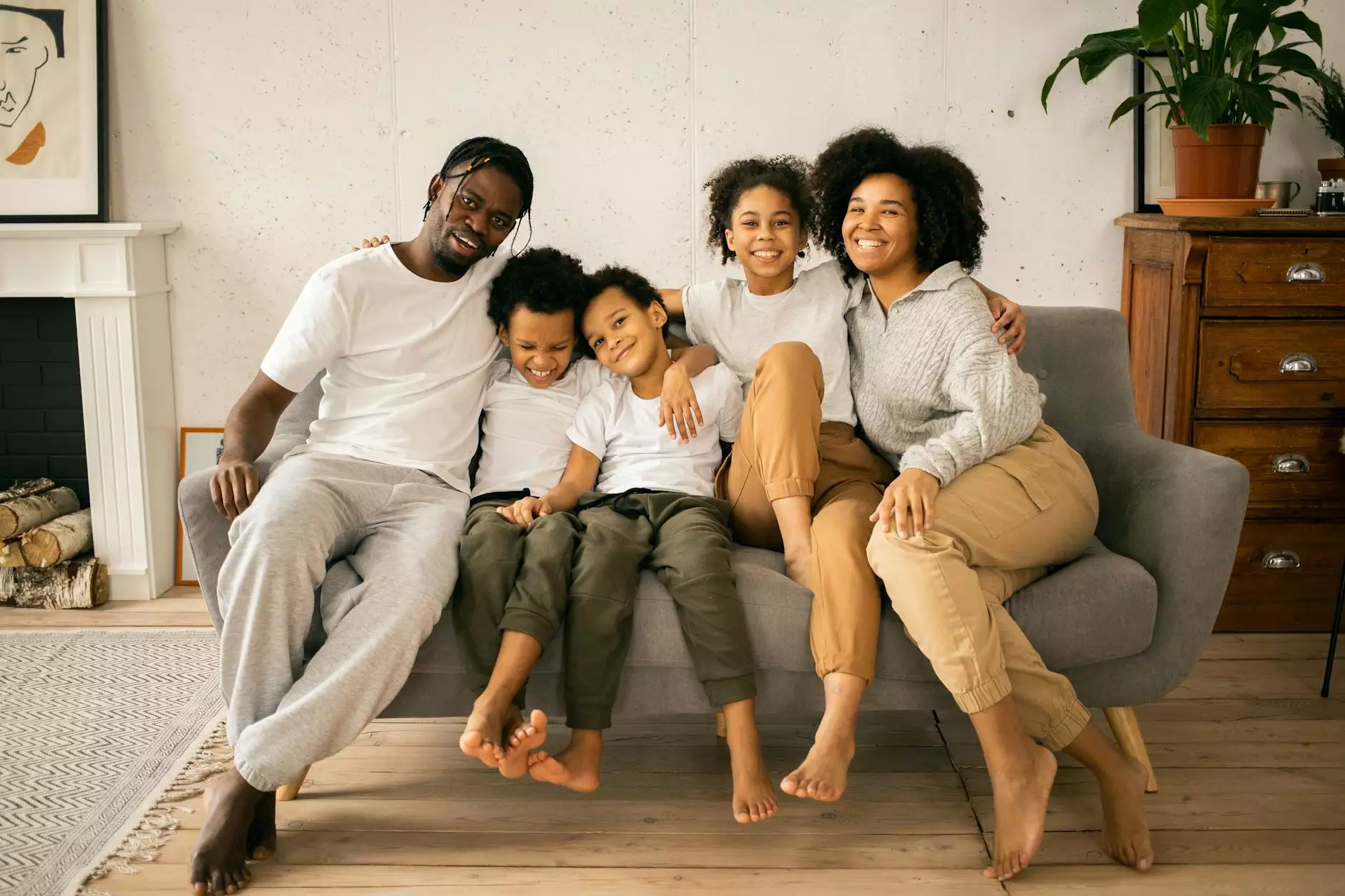 Introduction
Welcome to McKenna John J Architect, where we celebrate the strong sibling connections at Hanson, a prominent architecture firm within the heavy industry and engineering - architecture category. In this insightful post, we explore how sibling relationships contribute to the collaborative spirit, innovation, and design excellence seen at Hanson.
Shared Values and Collaborative Spirit
At Hanson, familial relationships run deep. Founders and siblings, John and Jane Hanson, envisioned an architectural firm that thrives on collaboration and creativity. Through their shared values and collaborative spirit, the siblings fostered an environment where family bonds translate into a united team effort.
The longstanding connection between siblings instills a sense of trust, understanding, and seamless communication. This synergy enables the Hanson team to work cohesively, combining their individual strengths to deliver exceptional architectural solutions.
Influence of Family Ties on Design Excellence
One of the remarkable aspects of sibling connections at Hanson is the impact it has on design excellence. Growing up together, the Hansons developed a shared aesthetic sense and an inherent understanding of each other's design preferences.
This deep-rooted familiarity allows the architects to effortlessly collaborate, pushing the boundaries of creativity and bringing forth innovative design concepts. Their shared experiences influence their design choices, resulting in unique and timeless architectural creations that blend functionality and aesthetics seamlessly.
The Power of Sibling Dynamics
In any sibling dynamic, there is an innate drive for healthy competition, which fuels personal growth and professional development. At Hanson, this dynamic translates into a constant pursuit of excellence and continuous improvement.
Through constructive critiques, brainstorming sessions, and a healthy exchange of ideas, the Hanson siblings challenge each other to reach new heights in their architectural endeavors. This spirit of friendly competition fosters an environment of constant growth and pushes the entire team to deliver projects that surpass industry standards.
Collaboration Beyond Siblinghood
Beyond the sibling connections, Hanson's commitment to collaboration extends to all team members. The firm cultivates an inclusive environment that values diverse perspectives and encourages meaningful contributions from every individual.
By embracing collaboration and teamwork, Hanson enriches their projects with various skill sets and experiences. This multidimensional approach results in architectural solutions that adapt to the unique needs of their clients, elevating the overall quality of their work.
The Future of Hanson: A Legacy of Excellence
As the legacy of Hanson continues through the next generation, the commitment to excellence and strong sibling connections remain at the heart of the firm's ethos. John and Jane Hanson's unwavering dedication to their craft and family ties have shaped the firm's culture, values, and architectural achievements.
The future promises further innovation, as the next generation of siblings at Hanson joins forces, harnessing their shared vision, energy, and talent to carry the legacy forward. This intergenerational collaboration ensures the preservation of Hanson's core values and the consistent delivery of exceptional architectural solutions.
Conclusion
At McKenna John J Architect, the strong sibling connections at Hanson exemplify the power of collaboration, innovation, and design excellence within the heavy industry and engineering - architecture category. The unique combination of shared experiences, trust, and healthy competition translates into truly outstanding architectural solutions.
Inspired by the success of their family ties, Hanson nurtures a collaborative environment that values every team member's contribution, resulting in architectural projects that surpass client expectations. Discover the transformative impact of sibling connections at Hanson, a testament to the undeniable power of collaboration in the architectural realm.