OAA Annual Conference 2019
Apr 15, 2021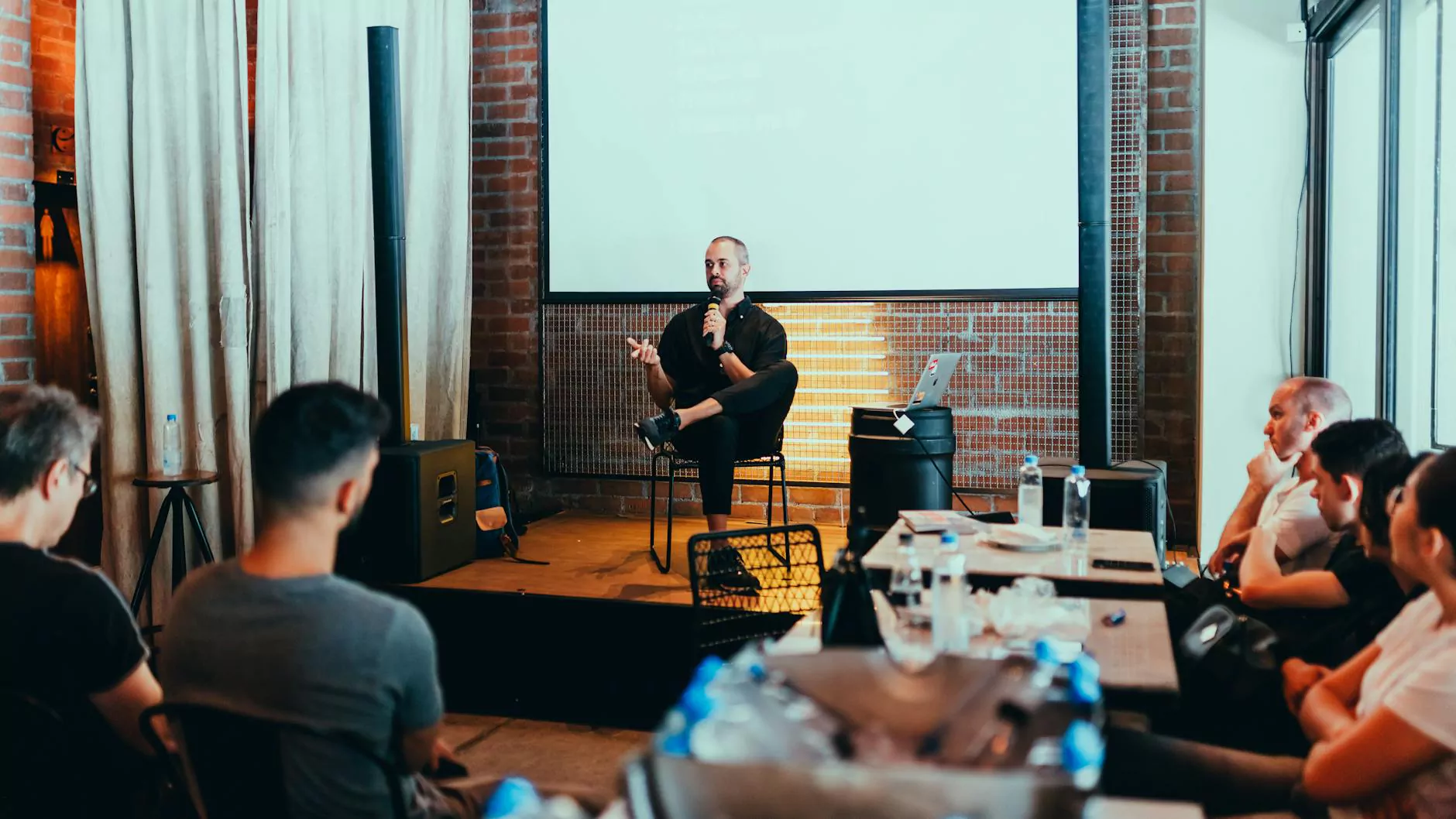 The Ultimate Event for Architects in Heavy Industry and Engineering - Architecture
Welcome to the OAA Annual Conference 2019, organized by McKenna John J Architect, a renowned name in the field of architecture. This year, we are proud to bring you an event that will encompass the latest advancements, trends, and breakthroughs in the industry. Join us as we gather the brightest minds, creative thinkers, and industry experts from around the world for an enriching experience like no other.
Unveiling the Future: Exploring the Latest Architectural Innovations
At the OAA Annual Conference 2019, we are committed to showcasing the cutting-edge developments in the heavy industry and engineering - architecture sector. Our carefully curated sessions will delve into diverse topics, including sustainable architectural practices, digital transformation, smart cities, and much more.
Experience thought-provoking keynote addresses, panel discussions, and interactive workshops led by renowned architects, industry leaders, and visionaries. Gain valuable insights into the emerging technologies shaping the architecture of tomorrow, and learn how to implement them in your own projects.
Enriching Knowledge Sharing and Networking Opportunities
One of the key highlights of the OAA Annual Conference 2019 is the opportunity to connect with like-minded professionals and expand your network. Engage in meaningful conversations with architects, engineers, designers, and other industry experts who share your passion for excellence in architecture.
Attendees will have the chance to interact with leading product manufacturers and suppliers, explore the latest architectural products and services, and forge strategic partnerships. Whether you are a seasoned professional or just starting your architectural journey, this conference offers a platform for learning, collaboration, and growth.
Awe-Inspiring Sessions Designed to Ignite Creativity
Immerse yourself in a series of captivating sessions designed to fuel your creativity and inspire innovative thinking. From captivating case studies to design showcases, each session is meticulously crafted to provide you with practical takeaways and actionable strategies.
With a diverse range of topics, including sustainable design, structural engineering, interior architecture, and urban planning, the conference caters to professionals across various architectural disciplines. Expand your horizons, challenge conventional wisdom, and transform your approach to architecture.
Register Now for the OAA Annual Conference 2019
Don't miss this extraordinary opportunity to be a part of the OAA Annual Conference 2019. Elevate your architectural practice, stay ahead of industry trends, and connect with peers who share your passion for excellence.
Join us at the McKenna John J Architect booth to learn more about our contributions to the heavy industry and engineering - architecture sector. Discover how our team of experts is shaping the future of architectural design and its impact on society.
Unlock your potential and register now for the OAA Annual Conference 2019. Together, let's revolutionize the world of architecture!