Shipping Container Skyscraper
May 10, 2021
Projects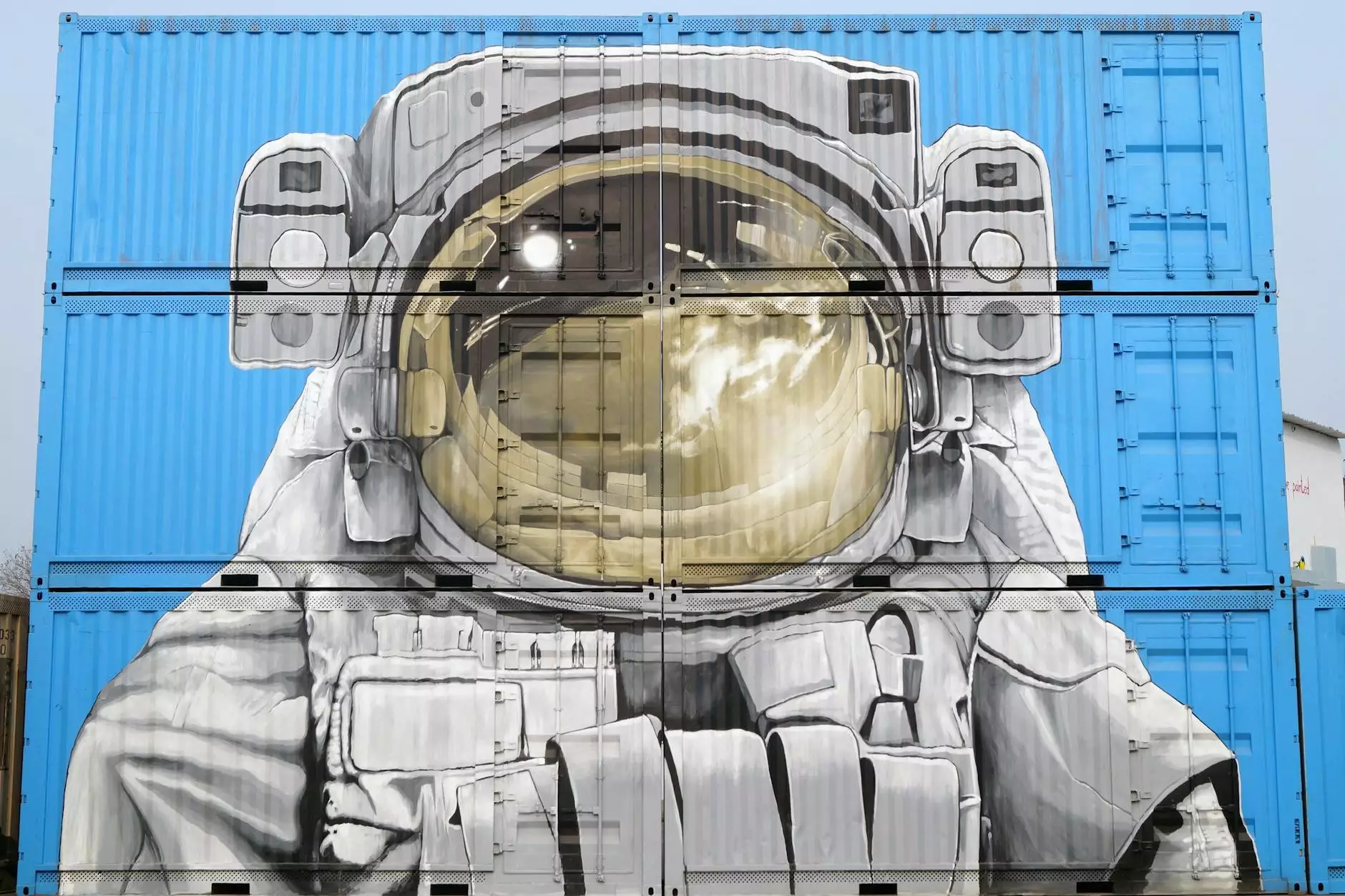 The Revolutionary Concept
McKenna John J Architect introduces an ingenious solution to the increasing demand for sustainable and cost-effective skyscrapers. Our firm has envisioned a groundbreaking concept, combining the functionality of shipping containers with the structural stability of traditional high-rise buildings. This innovative approach has the potential to transform the architecture and construction industry.
Unveiling a New Era of Construction
Imagine a skyscraper constructed from repurposed shipping containers stacked vertically, creating a robust structure that is both environmentally friendly and visually stunning. Our team of engineers and architects has meticulously designed this concept to ensure structural integrity, while incorporating flexibility and adaptability into the building's framework.
The Advantages of the Shipping Container Skyscraper
1. Sustainability
Embracing sustainable practices is at the core of our philosophy. By repurposing shipping containers, we actively contribute to reducing waste and minimizing the carbon footprint of the construction industry. Using these modular units allows for efficient resource utilization and promotes a more eco-friendly future.
2. Cost-Effectiveness
Constructing a shipping container skyscraper offers notable cost advantages compared to traditional construction methods. The use of pre-existing containers significantly reduces material costs, enabling clients to achieve their vision at a fraction of the cost. Additionally, the modular nature of the design allows for faster construction, translating into reduced labor expenses.
3. Durability
Shipping containers are engineered to withstand extreme conditions during long ocean voyages. This inherent strength and robustness make them ideal building blocks for skyscrapers. The steel framework ensures structural stability, while the containers' ability to distribute weight evenly further enhances the building's overall integrity.
4. Flexibility
The adaptability of the shipping container skyscraper is one of its key features. The modular design allows for easy expansion or reconfiguration to meet changing needs. Whether it is adding additional floors or modifying interior spaces, our concept offers unparalleled flexibility for future modifications and alterations.
Applications and Potential
The shipping container skyscraper concept opens up a multitude of possibilities and applications across various sectors. Here are a few examples:
1. Residential Developments
Imagine a sustainable, cost-effective high-rise apartment complex built from repurposed shipping containers. Our concept offers an innovative solution to the affordable housing crisis without compromising on quality and aesthetic appeal.
2. Office Spaces and Co-Working Environments
The adaptability of our design is well-suited for office spaces and co-working environments. With the ability to easily modify the interior layout, businesses can create functional and inspiring workspaces tailored to their specific needs.
3. Hospitality and Tourism
The shipping container skyscraper can revolutionize the hospitality and tourism industry. Imagine a unique hotel or resort made up of containers, providing guests with a one-of-a-kind experience, while also minimizing the environmental impact.
4. Educational Facilities
Schools and universities can benefit greatly from the flexibility and cost-effectiveness of the shipping container skyscraper design. The modular construction allows for easy expansion and customization, accommodating the evolving needs of educational institutions.
The Construction Process
Delivering a shipping container skyscraper requires meticulous planning and expertise. Our team follows a comprehensive process to ensure a seamless construction journey:
1. Structural Analysis and Design
Our engineers conduct a thorough structural analysis of the proposed site, taking into consideration factors such as load-bearing capacity, environmental impacts, and safety regulations. The design phase involves integrating the shipping containers into the blueprint while maintaining the desired aesthetics and functionality.
2. Site Preparation
Preparing the construction site involves clearing the area, leveling the ground, and ensuring proper drainage. This phase is crucial to create a solid foundation for the skyscraper and ensures a stable structure that can withstand the test of time.
3. Container Modification
Prior to installation, the shipping containers undergo necessary modifications to enhance functionality and aesthetics. This may include adding windows, doors, insulation, and other essential components to transform them into livable spaces suitable for the intended purpose.
4. Assembly and Stacking
Once the containers are ready, our team skillfully assembles and stacks them in a well-coordinated manner. The expertise and precision required during this phase are paramount to ensure that the structure remains safe and visually appealing.
5. Interior and Exterior Finishing
The final stages of construction involve completing the interior and exterior finishing touches. Our team focuses on creating a welcoming and functional space by incorporating high-quality materials and utilizing sustainable design practices.
Conclusion
The shipping container skyscraper concept devised by McKenna John J Architect represents an innovative and sustainable approach to high-rise construction. Offering numerous advantages such as sustainability, cost-effectiveness, durability, and flexibility, this concept has the potential to revolutionize the architectural landscape. With applications spanning residential, commercial, and educational sectors, the shipping container skyscraper is a testament to modern engineering and forward-thinking design. Embrace this visionary concept and be part of the future of architecture.