Chris O'Halloran - Passionate Architect in Heavy Industry and Engineering Architecture
Aug 16, 2023
Appointments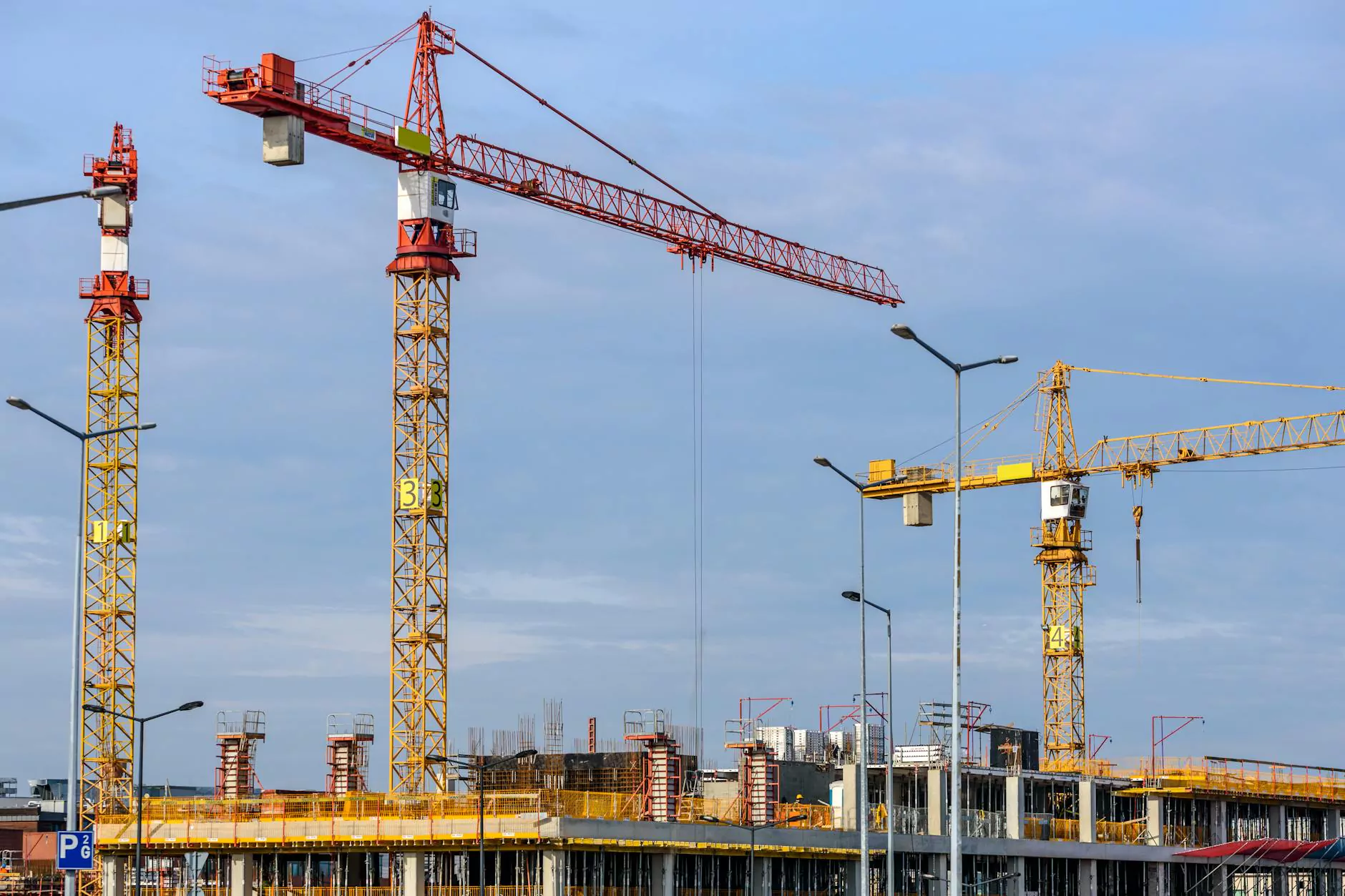 Introduction
Welcome to the profile of Chris O'Halloran, a dedicated architect working at McKenna John J Architect. With years of experience in the field of heavy industry and engineering architecture, Chris brings expertise, creativity, and a unique perspective to each project undertaken.
Experience and Expertise
Chris O'Halloran possesses vast knowledge in heavy industry and engineering architecture, allowing him to lead complex projects from concept to completion. With a keen eye for detail, Chris combines functionality and aesthetics to deliver exceptional results.
Throughout his career, Chris has successfully collaborated with numerous clients, engineering teams, and construction professionals. His ability to understand the specific requirements and challenges of heavy industry and engineering projects sets him apart from other architects in the field.
Architectural Vision
Chris O'Halloran strongly believes that architecture should not only be visually stunning but also practical and sustainable. His designs prioritize user experience, safety, and environmental considerations.
When approaching a heavy industry and engineering project, Chris dedicates time to thoroughly understand the client's needs and industry standards. By conducting extensive research and analysis, he ensures that the final design seamlessly integrates with existing infrastructure while enhancing operational efficiency and safety.
Design Process
Chris's design process involves a careful balance of creative inspiration, technical expertise, and collaboration. He believes in working closely with clients and project stakeholders to develop a holistic understanding of the objectives and constraints.
From conceptual sketches to detailed blueprints, Chris utilizes cutting-edge software and 3D visualization tools to bring ideas to life. This enables clients to have a clear vision of the final product even before construction begins, minimizing surprises and streamlining the approval process.
Notable Projects
Chris O'Halloran has contributed to several landmark heavy industry and engineering architecture projects, leaving a lasting impact on the industry. Some notable projects include:
1. Industrial Manufacturing Facility, Smithson Heavy Industries
As the lead architect, Chris designed a state-of-the-art manufacturing facility for Smithson Heavy Industries. The facility seamlessly integrated advanced machinery and automation systems, optimizing production output and minimizing downtime.
2. High-Performance Energy Plant, GreenTech Solutions
Chris played a crucial role in designing an energy plant that utilizes renewable energy sources, significantly reducing its carbon footprint. The plant's innovative design not only maximized energy generation but also minimized waste through efficient recycling systems.
3. Infrastructure Revamp, Riverfront Redevelopment Project
Chris led the architectural team responsible for revitalizing the riverfront area of a major city. His design prioritized sustainable construction practices, enhancing the public space while ensuring minimal disruption to the existing urban fabric.
Conclusion
Chris O'Halloran, an exceptional architect at McKenna John J Architect, provides invaluable expertise in heavy industry and engineering architecture. Through his meticulous approach, sustainable design philosophy, and innovative problem-solving, Chris continues to shape the landscape of heavy industry and engineering projects.
For inquiries or to discuss your next heavy industry or engineering architecture project, feel free to contact Chris O'Halloran at McKenna John J Architect.