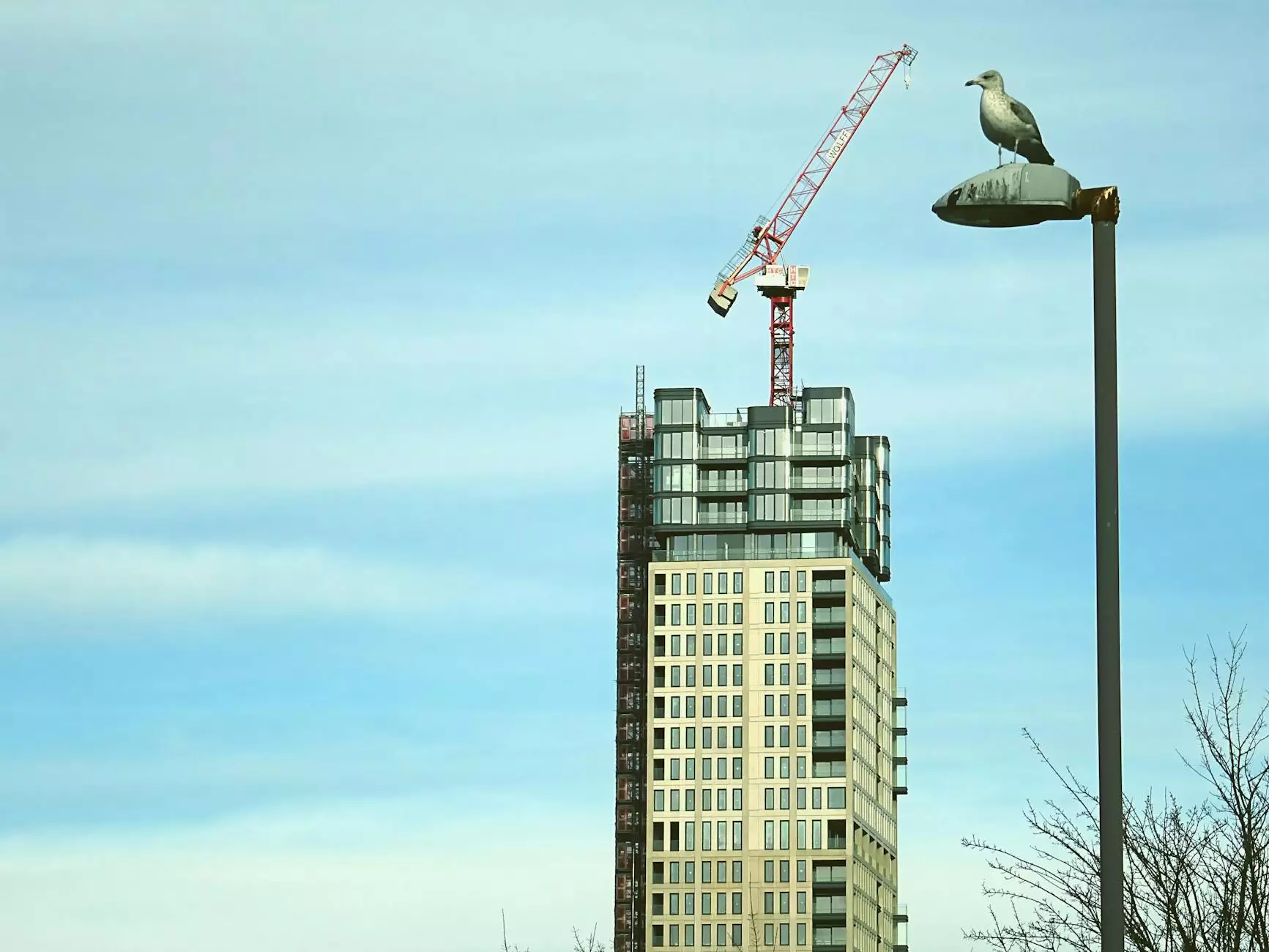 Expert Architect Specializing in Heavy Industry and Engineering Architecture
Are you looking for an architect who can bring your heavy industry and engineering architecture projects to life? Look no further than Titka Seddighi, a highly skilled and experienced architect at McKenna John J Architect. With a deep passion and understanding for heavy industry and engineering architecture, Titka Seddighi is the ideal professional to design and execute your projects with meticulous attention to detail.
Unleashing Creative Designs
Titka Seddighi believes in the power of innovative and creative architectural designs that not only meet the functional requirements of heavy industry and engineering projects but also elevate them to the next level. With a focus on capturing the essence of the project's objectives, Titka Seddighi's designs seamlessly blend practicality and aesthetics to create spaces that are visually stunning and highly functional.
Attention to Detail
One of the hallmarks of Titka Seddighi's work is her unwavering attention to detail. Every component of a project is carefully considered and meticulously planned to ensure optimal performance and visual appeal. From material selection to spatial arrangement, Titka Seddighi leaves no stone unturned in creating architectural masterpieces that exceed client expectations.
A Wealth of Experience
With years of experience in heavy industry and engineering architecture, Titka Seddighi brings invaluable expertise to each project she undertakes. Having worked on a diverse range of projects, from manufacturing plants to industrial facilities, Titka Seddighi has developed a deep understanding of the unique challenges and requirements of these sectors. This expertise allows her to deliver designs that are not only visually striking but also practical and efficient.
Cutting-Edge Technology
Titka Seddighi stays at the forefront of architectural advancements by utilizing cutting-edge technology in her design process. With access to the latest software and tools, she can create highly accurate 3D models and visualizations that allow clients to truly envision the final result. This technological advantage ensures that every aspect of the project is thoroughly planned and executed with precision.
Collaborative Approach
Titka Seddighi believes in the power of collaboration and understands that the best results are achieved through open communication and the seamless integration of ideas. She works closely with clients, engineers, and other professionals to foster a harmonious working environment and bring all perspectives together. This inclusive approach ensures that the final design not only meets the client's vision but also adheres to the highest standards of quality and functionality.
Client Satisfaction Guarantee
At McKenna John J Architect, client satisfaction is our top priority. Every project led by Titka Seddighi is backed by our commitment to delivering exceptional architectural designs that surpass expectations. We understand that your heavy industry and engineering architecture projects require precise planning and execution, and we are dedicated to providing solutions that are tailored to your unique needs.
Experience the Difference with Titka Seddighi
When it comes to heavy industry and engineering architecture, Titka Seddighi stands out from the competition. With a passion for design excellence, an unwavering commitment to detail, and a collaborative approach, she brings a fresh perspective to each project, ensuring they become works of art that combine functionality and beauty.
Contact McKenna John J Architect today to explore how Titka Seddighi can transform your heavy industry and engineering architecture projects into extraordinary spaces that leave a lasting impression.