Barnsley Town Centre Redevelopment
Dec 11, 2019
Projects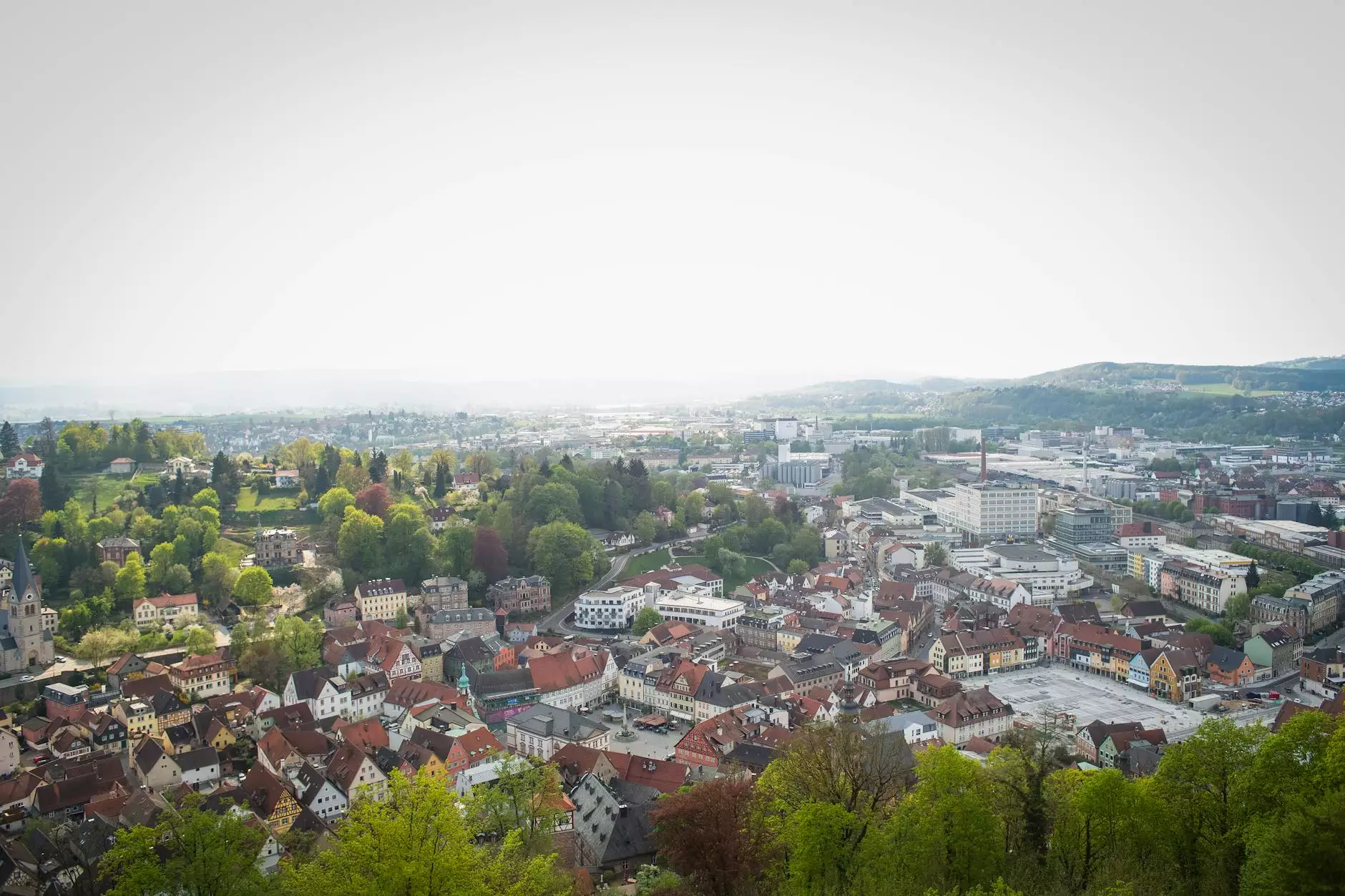 Transforming the Heart of Barnsley with McKenna John J Architect
Welcome to the splendid Barnsley Town Centre Redevelopment project, undertaken by McKenna John J Architect. As leaders in the field of heavy industry and engineering architecture, we have dedicated our expertise to reviving the heart of Barnsley, creating a striking and functional space that seamlessly blends modernity with the town's rich heritage.
Commitment to Excellence
At McKenna John J Architect, we pride ourselves on our unwavering commitment to excellence. With years of experience and a passion for innovative design, our team of talented architects has collaborated with specialists, authorities, and stakeholders to bring Barnsley Town Centre Redevelopment to life. Our meticulous attention to detail, paired with state-of-the-art technology, has allowed us to transform this space into a vibrant showcase of architectural brilliance.
Creating a Destination
The Barnsley Town Centre Redevelopment project reflects our dedication to creating a destination that caters to the evolving needs of the community. Through thoughtful planning and design, we have reimagined the town center, weaving together elements of functionality, sustainability, and aesthetic appeal. Our vision was to create an environment that would not only attract visitors but also foster a sense of pride and belonging among its residents.
Revitalizing Barnsley's Heritage
Recognizing the rich heritage of Barnsley, our team has integrated elements of the town's history and architecture into the redevelopment project. The blending of old and new seamlessly showcases our respect for tradition while embracing the possibilities of the future. By preserving key landmarks and enhancing their presence, we have ensured that the town retains its unique character within the modern urban landscape.
Designing for Functionality and Sustainability
Functionality and sustainability are at the core of every design choice we made during the Barnsley Town Centre Redevelopment. Our team aimed to create a space that not only looks visually stunning but also serves the practical needs of the community. Through careful consideration of traffic flow, efficient space utilization, and accessibility, every aspect of the project has been carefully tailored to enhance the overall user experience.
In line with our commitment to sustainable design, we implemented innovative solutions to minimize the environmental impact of the redevelopment. From adopting energy-efficient materials to incorporating renewable energy sources, we have carefully integrated eco-friendly practices throughout the design and construction process.
The Architectural Marvels of Barnsley Town Centre Redevelopment
Let's dive into the remarkable architectural features that define the Barnsley Town Centre Redevelopment:
The Grand Central Square
The Grand Central Square serves as the focal point of the entire redevelopment, offering a dynamic public space for community gatherings, events, and leisure activities. Its expansive design incorporates tranquil green spaces, aesthetically pleasing sculptures, and interactive installations, creating an inviting atmosphere for everyone.
The Civic Plaza
The Civic Plaza is a testament to modern urban design integrated with historical elements. Here, visitors can find a range of amenities, including restaurants, cafes, and recreational facilities, where they can relax and enjoy the vibrant pulse of the town center.
The Architectural Walkway
The Architectural Walkway offers a unique experience, allowing visitors to explore the town's architectural gems and uncover hidden stories. This pedestrian-friendly walkway is lined with beautifully restored buildings, each with its own distinct charm and historical significance.
Enhancing the Livability of Barnsley
The Barnsley Town Centre Redevelopment project isn't just about architecture; it's about enhancing the livability of the town. Here's how we achieved that:
Pedestrian-Friendly Design
Recognizing the importance of walkability, we placed a strong emphasis on creating a pedestrian-friendly environment. The redevelopment project features wide sidewalks, well-designed crosswalks, and ample seating areas, encouraging residents and visitors to explore the town on foot safely.
Cycling Infrastructure
Incorporating a dedication to sustainability, our team designed the Barnsley Town Centre to accommodate cyclists. The inclusion of cycling lanes and secure bike parking facilities promotes active transportation and reduces reliance on fossil fuels, contributing to a greener and healthier future.
Public Transportation Integration
To ensure seamless connectivity, we integrated convenient public transportation options throughout the town center. Bus stops and transit hubs were strategically placed to serve as efficient entry points, providing easy access for commuters and reducing traffic congestion.
Creating Community Spaces and Opportunities
The Barnsley Town Centre Redevelopment extends beyond architectural achievements; it serves as a catalyst for community growth and economic development. Here's how:
Supporting Local Businesses
We believe in the power of local entrepreneurship. As part of the redevelopment, we have allocated spaces for retail businesses, dining establishments, and cultural hubs, offering opportunities for local enterprises to thrive and contribute to the town's economic prosperity.
Promoting Arts, Culture, and Recreation
Cultural experiences and recreational activities are vital components of a thriving community. The integration of art installations, open-air performance spaces, and recreational facilities within the Barnsley Town Centre stimulates creativity, encourages social interactions, and provides residents with a diverse range of activities to enjoy.
Join Us on this Journey
The Barnsley Town Centre Redevelopment is a testament to the extraordinary possibilities that arise when architecture and community converge. At McKenna John J Architect, we are honored to have been a part of this transformative journey, and we welcome you to join us as we continue to push boundaries and shape the future of architectural excellence.
For more information about our projects and services, please visit our website. Stay connected with us on social media for the latest updates, news, and inspiration.