Tech Trends Reframing Architectural Design
Jul 24, 2018
Design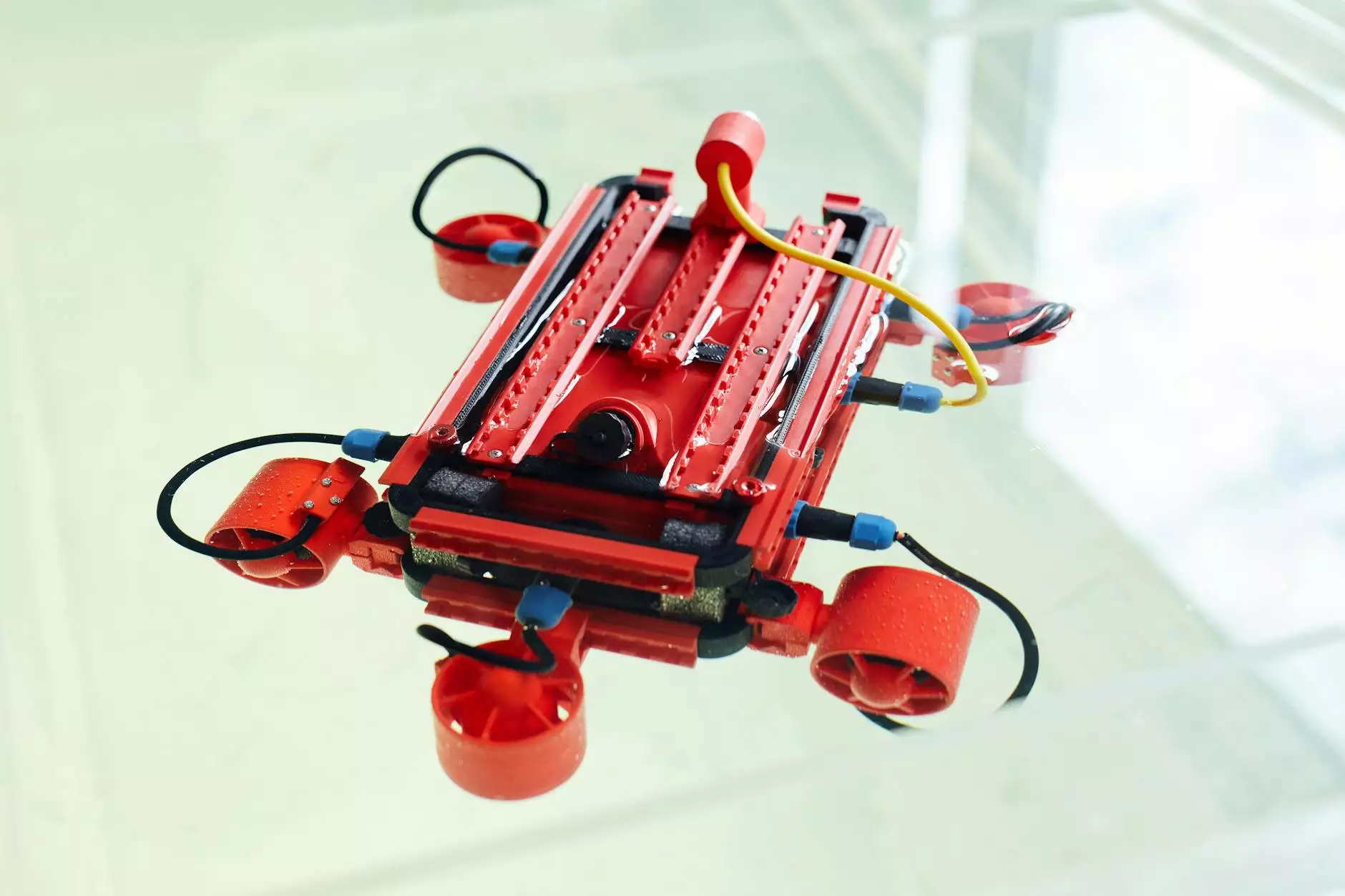 Welcome to McKenna John J Architect, the leading architectural firm specializing in Heavy Industry and Engineering - Architecture. In this article, we will explore the latest tech trends that are reshaping the way architects approach their designs, providing you with valuable insights to stay at the forefront of architectural innovation.
1. Virtual Reality (VR) in Architectural Visualization
Virtual Reality has revolutionized architectural visualization, allowing architects to create immersive experiences for clients. By leveraging VR technology, McKenna John J Architect provides clients with the opportunity to virtually walk through their designed spaces before construction begins, ensuring that their vision aligns with client expectations.
2. Building Information Modeling (BIM) for Enhanced Collaboration
Building Information Modeling (BIM) is a powerful tool that enables architects, engineers, and contractors to collaborate more efficiently throughout the entire construction process. McKenna John J Architect utilizes BIM to create and manage digital representations of physical and functional characteristics of a project, streamlining communication and reducing errors.
3. Sustainable Design and Green Building Practices
Sustainable design and green building practices have gained significant traction in the architectural industry. McKenna John J Architect is committed to incorporating sustainable design principles into each project, optimizing energy efficiency, reducing environmental impact, and creating healthier spaces for occupants.
4. 3D Printing for Rapid Prototyping
3D printing has transformed the way architectural prototypes are created. This technology allows McKenna John J Architect to quickly produce intricate models and prototypes, saving time and costs during the design iteration process. 3D printing enables architects to explore creative possibilities and refine designs with greater precision.
5. Internet of Things (IoT) and Smart Buildings
The Internet of Things (IoT) has opened up new avenues for enhancing building functionality and occupant experience. McKenna John J Architect leverages IoT technologies to create smart buildings that seamlessly integrate various systems, such as lighting, HVAC, and security, improving energy efficiency and overall comfort.
6. Artificial Intelligence (AI) for Design Optimization
Artificial Intelligence (AI) is making its way into architectural design, aiding in design optimization and analysis. By utilizing AI algorithms, McKenna John J Architect can analyze vast amounts of data to identify the most efficient design solutions, maximizing space utilization and reducing construction costs.
7. Biophilic Design for Improved Well-being
Biophilic design incorporates elements of nature into architectural spaces to enhance occupants' well-being. McKenna John J Architect embraces biophilic design principles, integrating natural elements, such as green walls, natural lighting, and outdoor connections, to create healthier, more inspiring spaces.
8. Adaptive Reuse and Renovation
In an era of sustainability, adaptive reuse and renovation have gained prominence. McKenna John J Architect specializes in transforming existing structures into functional, modern spaces while preserving their historical and cultural value. This approach promotes sustainability by reducing waste and breathing new life into old buildings.
9. Data-driven Design and Predictive Analytics
Data-driven design and predictive analytics enable architects to make informed decisions by analyzing past data and trends. McKenna John J Architect leverages these technologies to gain insights into user behavior, space utilization, and environmental factors, allowing for more efficient and effective design outcomes.
10. Modular Construction for Time and Cost Efficiency
Modular construction offers significant benefits in terms of time and cost efficiency. McKenna John J Architect employs modular construction techniques to prefabricate building components off-site, minimizing construction delays and reducing environmental impact. This approach ensures faster project completion and improved quality control.
Stay Ahead of the Curve with McKenna John J Architect
As a leading architectural firm in the Heavy Industry and Engineering - Architecture sector, McKenna John J Architect is committed to embracing these tech trends and leveraging them to provide innovative, sustainable, and functional designs. Contact us today to discover how we can help bring your architectural vision to life, while staying ahead of the competition.
Contact Information
Address: 123 Main Street, City, State, ZIP
Phone: 123-456-7890
Email: [email protected]