Broadway Streetscape Urban Design and Master Plan
Jun 3, 2020
Projects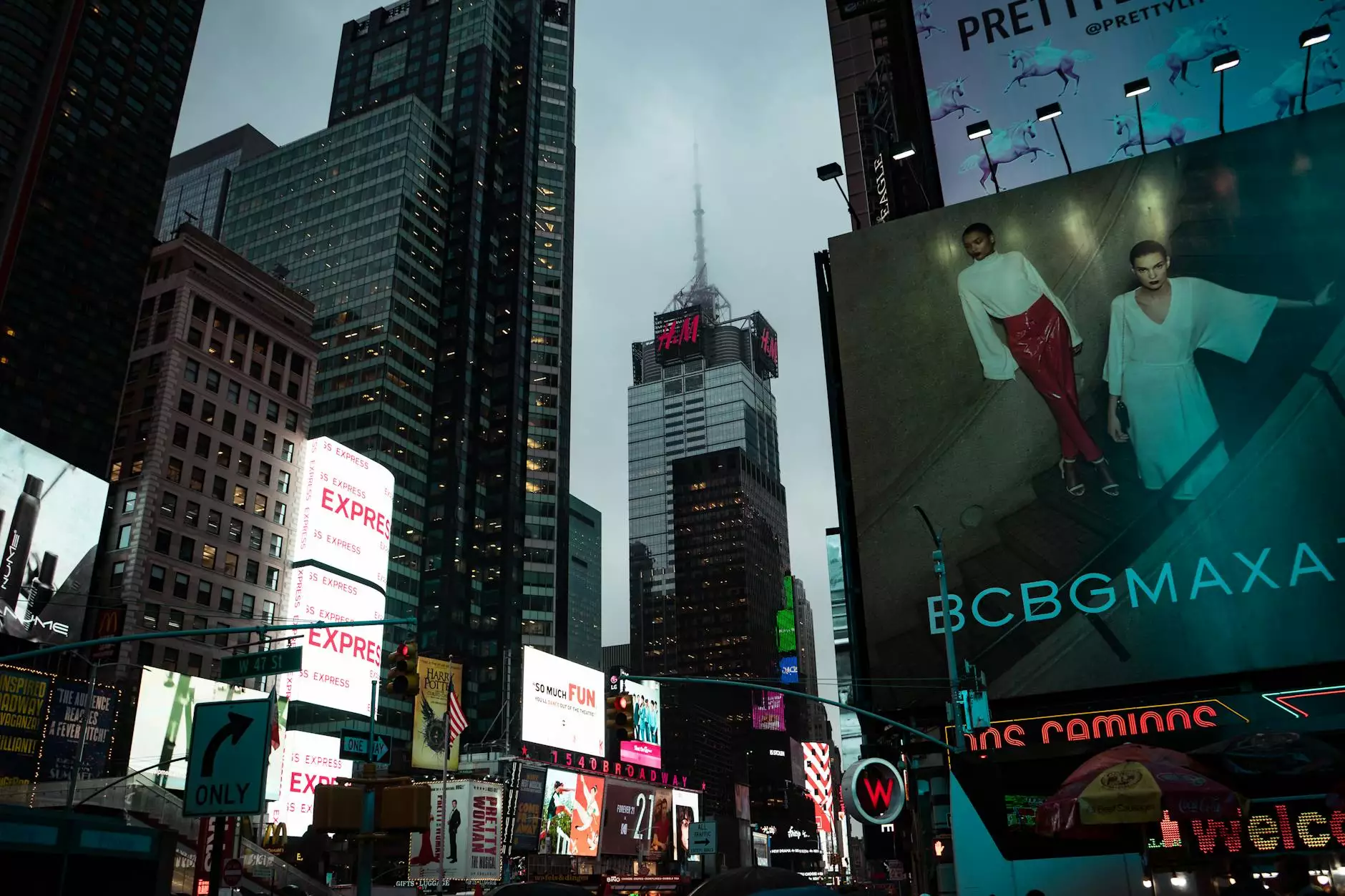 About McKenna John J Architect
Welcome to McKenna John J Architect, a renowned heavy industry and engineering - architecture firm with a knack for creating exceptional urban spaces. With years of experience and a dedicated team of professionals, we have successfully completed numerous projects that have transformed communities and left a lasting impact. Our commitment to innovation, sustainability, and client satisfaction sets us apart in the industry.
Introducing Broadway Streetscape
Broadway Streetscape Urban Design and Master Plan is a flagship project by McKenna John J Architect that exemplifies our expertise in urban development. This comprehensive design and planning endeavor has reimagined a vital corridor, showcasing our commitment to creating vibrant and functional spaces.
The Vision
Our vision for the Broadway Streetscape project was to revitalize the urban landscape and create an inviting space that seamlessly combines aesthetics, functionality, and sustainability. We aimed to develop a master plan that addresses the needs of all stakeholders while enhancing the overall experience for residents and visitors alike.
Design Process
At McKenna John J Architect, our design process follows a meticulous approach that ensures every aspect of the project is thoroughly analyzed and creatively executed. For Broadway Streetscape, we began by conducting an extensive site analysis to understand the existing environment and identify opportunities for improvement.
Our team of experts collaborated closely with local authorities, community representatives, and other relevant stakeholders to gather valuable insights and input. This collaborative approach ensured that the final design reflects the unique character and aspirations of the community.
Using advanced software and the latest architectural techniques, we developed detailed architectural plans, 3D visualizations, and virtual walkthroughs to help stakeholders envision the final outcome. This integrated approach allowed us to make informed decisions and incorporate feedback at every stage of the design process.
Key Features
Enhanced Pedestrian Experience: The Broadway Streetscape project prioritizes pedestrians, creating widened sidewalks, landscaped areas, and dedicated pedestrian crossings. The design ensures safety, comfort, and accessibility for all.
Public Amenities: We have integrated various public amenities, including seating areas, bike racks, and public art installations, throughout the streetscape. These elements not only enhance the visual appeal but also encourage community engagement and interaction.
Sustainable Elements: Our commitment to sustainable design is evident in the Broadway Streetscape project. Green infrastructure, such as rain gardens and permeable pavements, helps manage stormwater runoff and promote ecological balance.
Smart Technology: The streetscape incorporates smart technology solutions, such as intelligent lighting and sensors, to enhance safety, connectivity, and energy efficiency.
Vehicle Accommodations: While prioritizing pedestrians, we have also optimized the streetscape to accommodate vehicles efficiently. Dedicated lanes, well-designed intersections, and strategic parking arrangements ensure smooth traffic flow.
Community Engagement: Throughout the design and implementation process, we proactively engaged the local community to gather insights and incorporate their aspirations. Public meetings, workshops, and interactive platforms facilitated meaningful participation and ensured the transformative project resonates with the community.
Impact and Results
The Broadway Streetscape project has garnered widespread acclaim for its transformative impact on the local community. Notable achievements include:
Improved Walkability: The project has significantly enhanced the walkability of the area, making it more inviting and accessible for pedestrians of all ages and abilities.
Increased Economic Activity: As a result of the revitalization efforts, local businesses have experienced an upswing in foot traffic and customer engagement. The project has successfully attracted new businesses and investment to the area.
Social Connectivity: The thoughtfully designed public spaces and amenities have fostered a sense of community belonging and encouraged social interaction among residents and visitors.
Conclusion
McKenna John J Architect's Broadway Streetscape Urban Design and Master Plan project exemplifies our commitment to creating innovative and sustainable urban environments. With a keen focus on community engagement, comprehensive design processes, and attention to detail, we have successfully transformed a vital corridor into a vibrant and functional space that meets the diverse needs of the community.
By blending aesthetics, functionality, and sustainability, McKenna John J Architect continues to raise the bar in the heavy industry and engineering - architecture category. Contact us today to discuss your urban development projects and witness the transformative power of our expertise.