UTC@MediaCityUK - Collaborating for Success in Heavy Industry and Engineering
Aug 3, 2023
Projects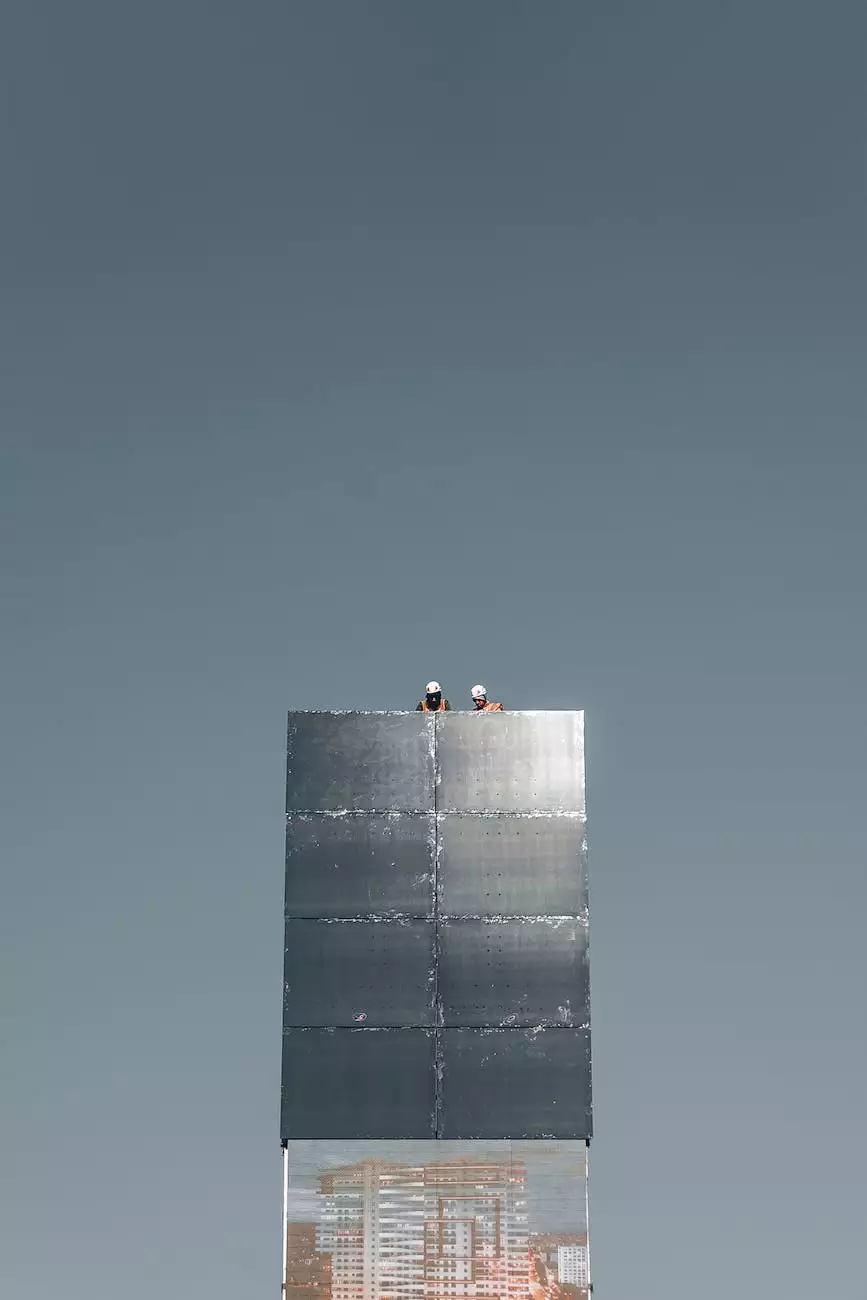 About UTC@MediaCityUK
McKenna John J Architect, a leading architectural firm specializing in heavy industry and engineering, proudly presents our collaboration with UTC@MediaCityUK. This innovative project showcases our expertise in designing and constructing cutting-edge facilities that fuel the growth of the heavy industry sector.
Revolutionizing the Heavy Industry Sector
At McKenna John J Architect, we understand the importance of creating impactful architectural designs that optimize functionality, aesthetics, and efficiency. Our partnership with UTC@MediaCityUK has enabled us to revolutionize the heavy industry sector by developing state-of-the-art facilities that meet the evolving needs of businesses.
Architectural Excellence in Action
Our architectural expertise is evident in every aspect of the UTC@MediaCityUK project. From the initial concept to the final implementation, our team has meticulously crafted a space that embodies innovation and industrial prowess. The seamless integration of architecture, engineering, and technology has resulted in an outstanding facility that sets new benchmarks for the industry.
Collaborative Design Process
At McKenna John J Architect, we believe that collaboration is the key to success. Our partnership with UTC@MediaCityUK involved close cooperation with stakeholders, industry experts, and project managers. By truly understanding the unique requirements and challenges of the heavy industry sector, we were able to deliver a design that optimizes operational efficiency and promotes growth.
Unleashing Creativity and Functionality
The UTC@MediaCityUK facility is a testament to the artistry and functionality achievable in architectural design. Our team of talented architects leveraged their creativity to design a space that fosters innovation, collaboration, and productivity. From the layout to the materials used, every element has been carefully considered to provide a conducive environment for heavy industry and engineering enterprises.
Setting New Standards
McKenna John J Architect takes pride in setting new standards for heavy industry and engineering architecture. The UTC@MediaCityUK project encompasses cutting-edge technology, sustainable design principles, and ergonomic considerations. Our commitment to excellence has raised the bar in terms of infrastructure quality and functionality within the heavy industry sector.
Maximizing Operational Efficiency
Our design philosophy at McKenna John J Architect is centered around maximizing operational efficiency for our clients. Understanding the demands of heavy industry and engineering, we have integrated smart design elements into the UTC@MediaCityUK facility. From optimized workflow layouts to energy-efficient systems, our architecture aims to enhance productivity and reduce operational costs.
Conclusion
The UTC@MediaCityUK project stands as a testament to the creative prowess, technological know-how, and innovative thinking of McKenna John J Architect. By seamlessly blending aesthetics and functionality, we have successfully contributed to the growth and development of the heavy industry and engineering sector. Contact us today to explore how our architectural expertise can transform your business.