Ysbyty Alltwen Hospital - Architectural Excellence in Heavy Industry and Engineering
Dec 8, 2017
Projects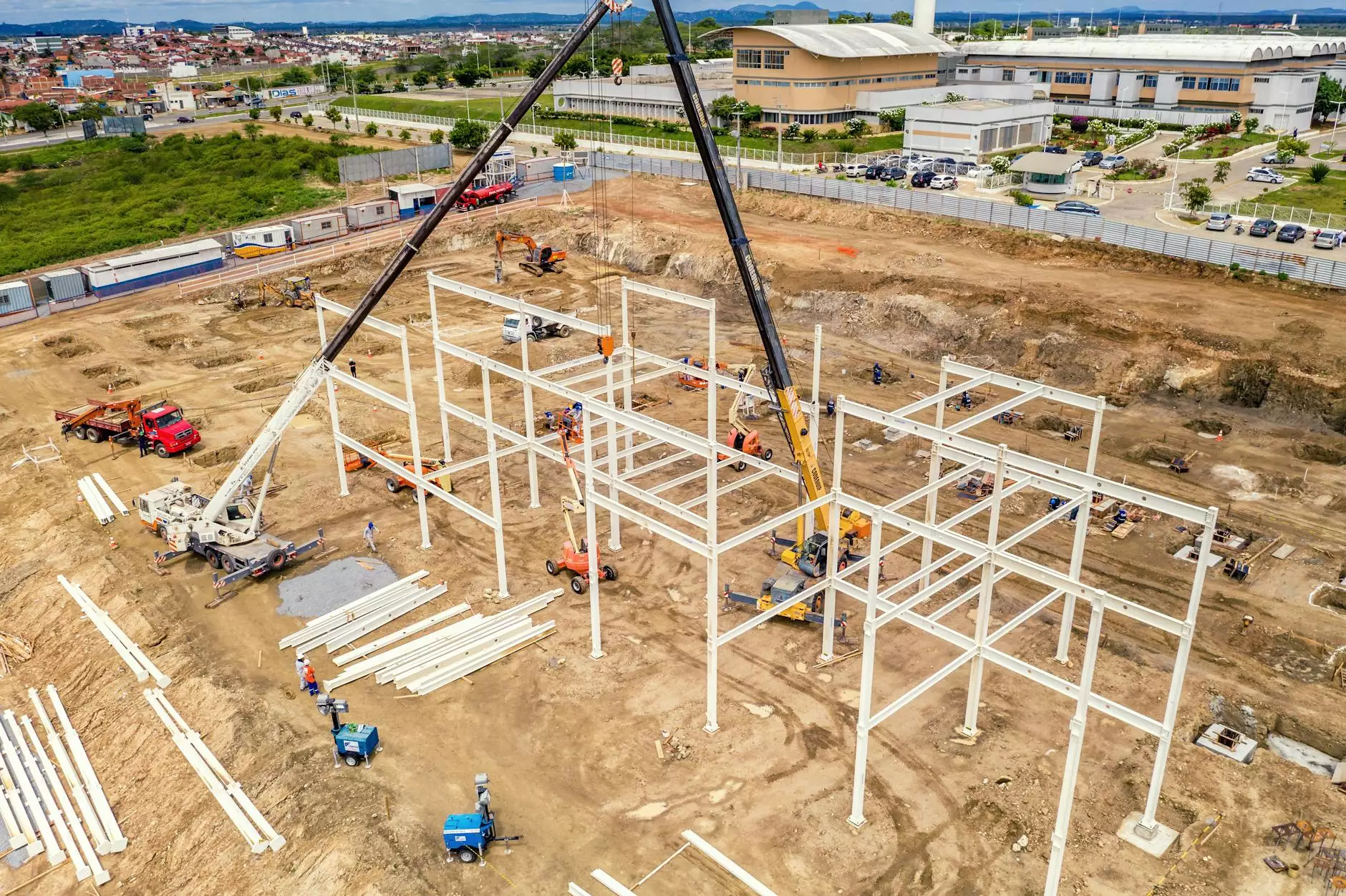 Welcome to McKenna John J Architect
Welcome to McKenna John J Architect, leaders in heavy industry and engineering architecture. With a reputation for excellence, our team specializes in designing innovative and sustainable healthcare facilities. Our latest project, Ysbyty Alltwen Hospital, showcases our commitment to creating spaces that enhance patient care, employee well-being, and community accessibility.
Introducing Ysbyty Alltwen Hospital
Ysbyty Alltwen Hospital is a groundbreaking healthcare facility that sets new standards in architectural design and functionality. Located in a scenic landscape, the hospital seamlessly integrates into its natural surroundings while providing state-of-the-art medical services. Designed by McKenna John J Architect, this project demonstrates our expertise in merging heavy industry and engineering with the unique requirements of healthcare infrastructure.
Creating a Healing Environment
At McKenna John J Architect, we believe that the physical environment plays a crucial role in patient well-being and recovery. Ysbyty Alltwen Hospital is meticulously designed to provide a calming and supportive atmosphere for patients and their families. The layout incorporates natural light, soothing colors, and well-planned spaces to foster a healing environment.
The hospital's interior design features spacious waiting areas, comfortable patient rooms, and innovative treatment spaces. Each aspect is carefully considered to maximize functionality and comfort. Our team collaborated with medical professionals to ensure that the design supports the latest healthcare practices and technologies.
Functional Efficiency with Sustainable Design
As leaders in heavy industry and engineering architecture, sustainability is at the core of our design philosophy. Ysbyty Alltwen Hospital is a prime example of our commitment to environmental responsibility. Our design incorporates energy-efficient systems, renewable materials, and green spaces to minimize the facility's ecological footprint. By blending aesthetic appeal with sustainable practices, we create spaces that are not only visually stunning but also environmentally conscious.
Advanced Technological Integration
In today's rapidly evolving healthcare landscape, technological integration is vital to provide efficient patient care. Ysbyty Alltwen Hospital seamlessly incorporates state-of-the-art technology throughout its design. From advanced medical equipment to intuitive digital systems, the hospital offers a connected and streamlined experience for patients, staff, and visitors.
Community Engagement and Accessibility
At McKenna John J Architect, we understand the importance of community engagement and accessibility in healthcare architecture. Ysbyty Alltwen Hospital works as a hub for the local community, offering a range of services beyond traditional medical care. The design encourages interaction and collaboration, with open gathering spaces and facilities for educational programs and community events.
Accessibility was a key consideration in the design process, ensuring that the hospital accommodates the needs of all individuals. Wheelchair-accessible entrances, carefully designed signage, and intuitive navigation systems empower patients and visitors to easily navigate the hospital's facilities.
Our Approach: Excellence in Heavy Industry and Engineering - Architecture
At McKenna John J Architect, our team's expertise lies in heavy industry and engineering architecture, particularly within the healthcare sector. We are dedicated to delivering exceptional designs that meet our clients' unique requirements while exceeding industry standards.
Our approach combines meticulous planning, innovative design solutions, and a deep understanding of the healthcare industry's evolving needs. We collaborate closely with our clients to create architectural designs that prioritize patient well-being, operational efficiency, and sustainability.
Contact Us for Your Architectural Needs
If you are seeking an architectural firm specializing in heavy industry and engineering, McKenna John J Architect is your ultimate partner. Whether you require healthcare facility design, industrial infrastructure, or any other architectural service, our experienced team is ready to turn your vision into reality. Contact us today to discuss your project and experience the expertise that sets us apart.