DeKalb Taylor Municipal Airport – Instrument Landing System
Apr 10, 2020
Portfolio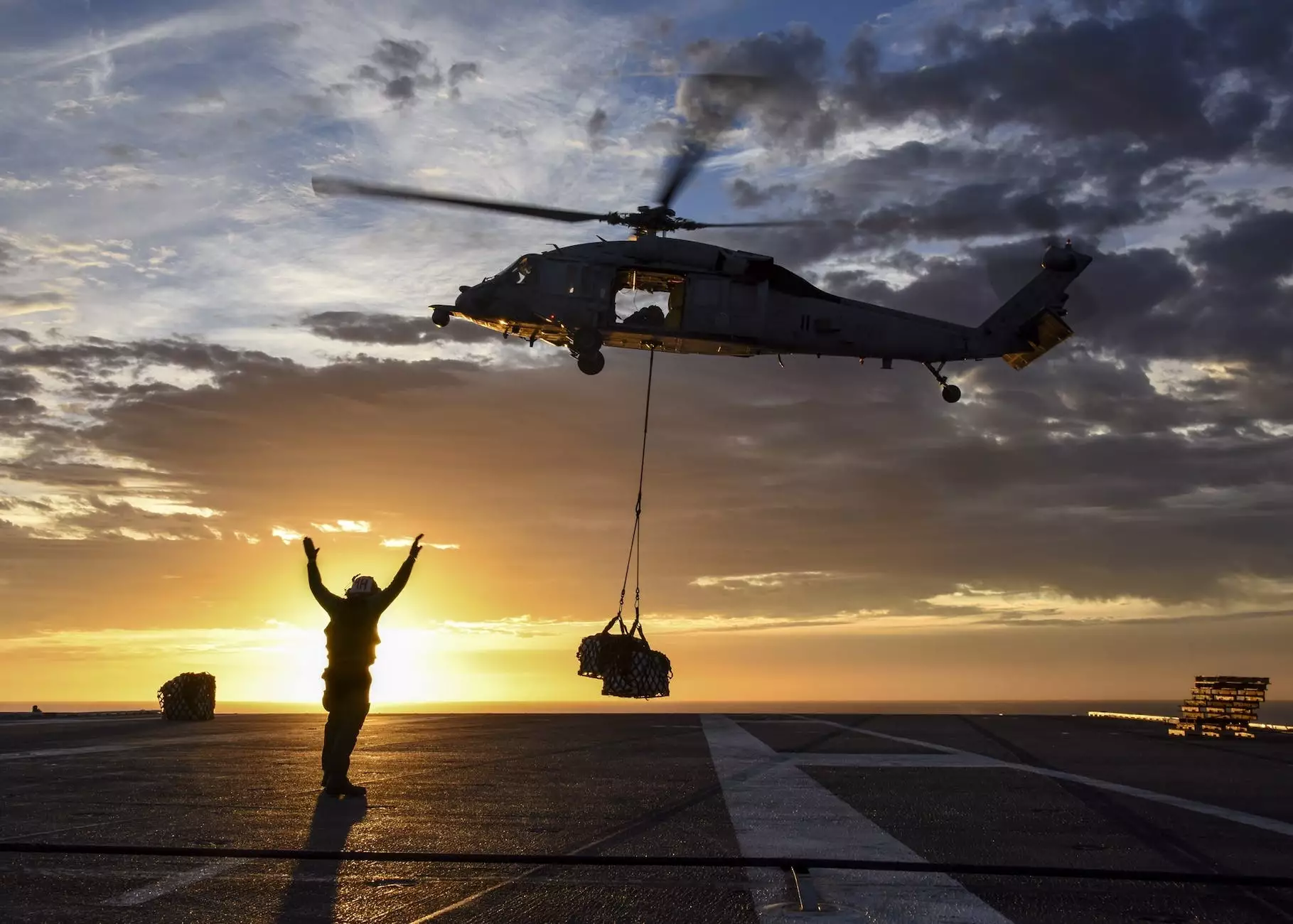 About McKenna John J Architect
McKenna John J Architect is a renowned architecture firm specializing in Heavy Industry and Engineering - Architecture. With years of experience and a strong portfolio, we have become a trusted name in the industry. Our team is dedicated to providing innovative architectural solutions tailored to meet the specific needs of our clients.
The Importance of Instrument Landing Systems
An instrument landing system (ILS) is a crucial component of any modern airport. It enables pilots to navigate and land safely, especially in adverse weather conditions. At DeKalb Taylor Municipal Airport, the implementation of an advanced ILS was paramount to enhancing the safety and efficiency of operations.
Designing the DeKalb Taylor Municipal Airport ILS
At McKenna John J Architect, we approached the design of the DeKalb Taylor Municipal Airport ILS with meticulous attention to detail. Our team of talented architects and engineers collaborated closely with the airport authorities to develop a comprehensive plan.
Planning and Feasibility Study
Before embarking on the actual design process, we conducted an in-depth feasibility study. This included analyzing the airport's geographical location, surrounding terrain, and weather patterns. By understanding these factors, we could identify potential challenges and devise effective solutions.
Comprehensive Design Specifications
Our architects developed comprehensive design specifications for the ILS, ensuring compliance with industry standards, airport regulations, and safety guidelines. We implemented cutting-edge technology to enhance the accuracy and reliability of the system, providing pilots with precise guidance throughout the landing process.
Collaboration with Airport Authorities and Stakeholders
Throughout the project, we remained in close collaboration with the DeKalb Taylor Municipal Airport authorities and other relevant stakeholders. Their insights and feedback were invaluable in refining our designs and implementing the necessary adjustments to meet their specific requirements.
Key Features of the DeKalb Taylor Municipal Airport ILS
The instrument landing system we designed for DeKalb Taylor Municipal Airport boasts several key features:
1. Advanced Navigation Aids
We incorporated advanced navigation aids, including radio beacons and glide slope indicators, to provide accurate positioning and vertical guidance for pilots during the approach and landing phases.
2. Visual and Audible Cues
The ILS features visual cues such as precision approach path indicators (PAPI lights) that assist pilots in maintaining the correct glide path. Audible cues alert pilots if their approach angle is too steep or too shallow, ensuring a safe landing.
3. Automatic Monitoring and Maintenance
To guarantee optimal performance, we integrated automated monitoring and maintenance systems into the ILS. This allows for continuous evaluation, early detection of potential issues, and efficient troubleshooting.
Benefits of the DeKalb Taylor Municipal Airport ILS
The implementation of our instrument landing system has provided numerous benefits to the DeKalb Taylor Municipal Airport:
1. Enhanced Safety
The ILS significantly improves safety by assisting pilots in landing the aircraft accurately, even in challenging weather conditions. This reduces the risk of accidents and ensures the safety of both passengers and crew.
2. Increased Operational Efficiency
With the precise guidance provided by the ILS, the airport experiences improved operational efficiency. This includes reduced approach and landing delays, enhanced schedule adherence, and increased capacity for incoming flights.
3. Greater Accessibility
By implementing an advanced ILS, DeKalb Taylor Municipal Airport has increased its accessibility to aircraft, particularly during low visibility conditions. This attracts more airlines and opens up new opportunities for economic growth in the region.
Conclusion
The DeKalb Taylor Municipal Airport ILS, designed by McKenna John J Architect, stands as a testament to our expertise in Heavy Industry and Engineering - Architecture. We take pride in our ability to deliver innovative, safe, and efficient architectural solutions for large-scale projects. The success of the DeKalb Taylor Municipal Airport's instrument landing system is a testament to our commitment to quality and client satisfaction. Contact us today to learn more about how our architectural services can benefit your next project.