Fort Hood Pavement Condition Surveys and Management Plan Updates
Feb 3, 2018
Portfolio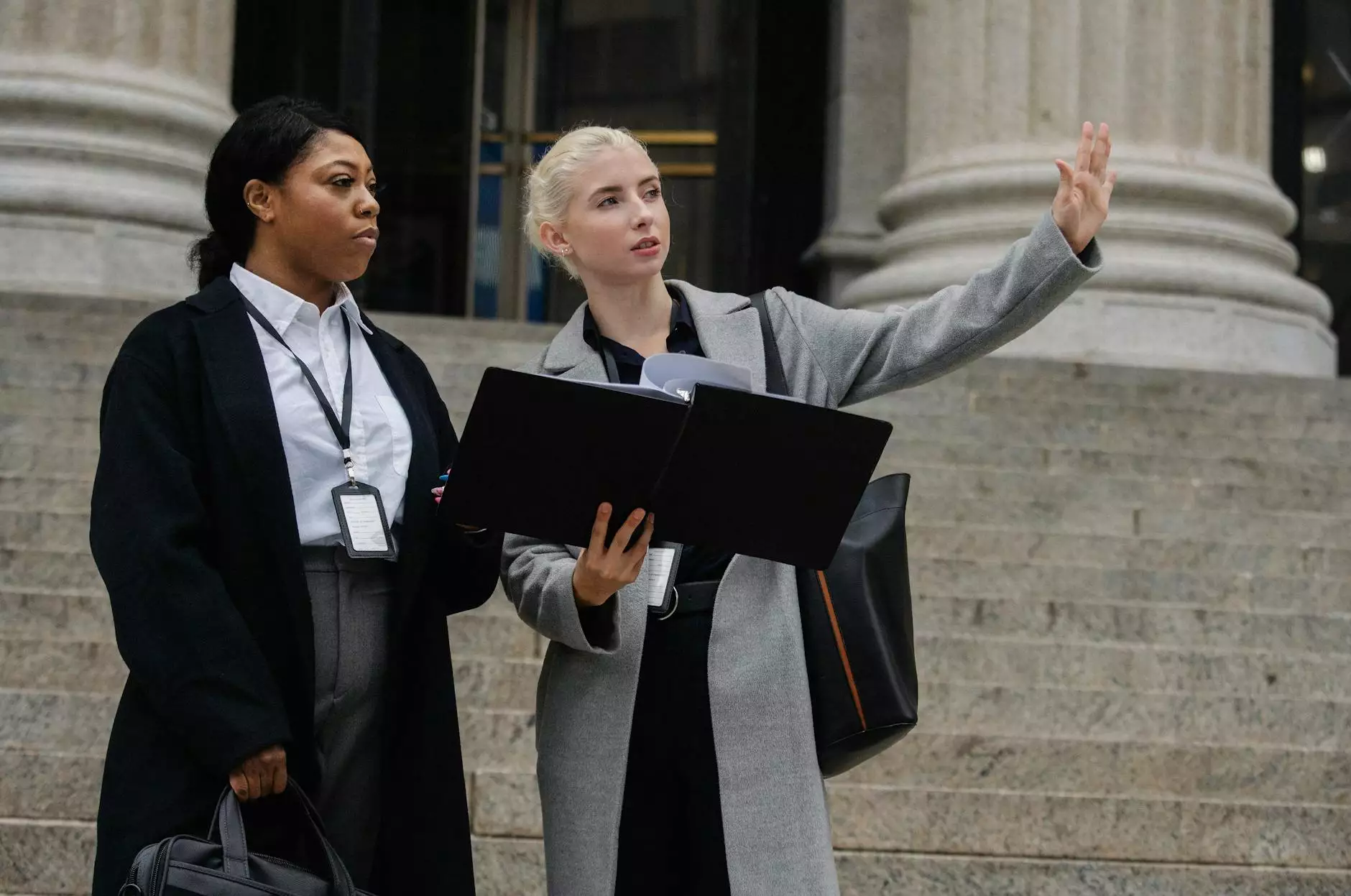 Enhancing Pavement Longevity and Sustainability
As a premier architecture firm specializing in heavy industry and engineering, McKenna John J Architect is proud to offer comprehensive pavement condition surveys and management plan updates for your projects in Fort Hood. We understand the importance of maintaining high-quality pavements to ensure safety, efficiency, and the longevity of your infrastructure.
Professional Pavement Assessments
Our team of highly skilled architects and engineers has extensive experience in conducting thorough pavement condition surveys. We utilize cutting-edge technologies and industry-standard practices to assess the current state of your pavements, identify potential issues, and develop actionable plans for maintaining and enhancing their condition.
Comprehensive Survey Methodology
At McKenna John J Architect, we follow a comprehensive survey methodology to provide accurate and detailed assessments of your pavements. Our process includes:
Visual Inspections: Our experts perform visual inspections to identify surface distresses such as cracks, potholes, unevenness, and deterioration.
Structural Integrity Analysis: We analyze the structural integrity of your pavements to evaluate their load-bearing capacity and identify any potential weaknesses.
Non-destructive Testing: Utilizing advanced techniques like ground-penetrating radar, we assess the subsurface conditions of your pavements to detect hidden defects and determine the overall health of the pavement system.
Condition Rating: Based on our findings, we assign condition ratings to different segments of your pavements, enabling prioritized planning and maintenance.
Effective Management Plan Updates
Based on the results of the pavement condition surveys, our experts at McKenna John J Architect develop tailored management plan updates to address any issues and ensure the long-term sustainability of your pavements. Our management plans focus on:
Preventive Maintenance: We design preventive maintenance strategies to proactively mitigate potential problems and extend the lifespan of your pavements.
Asset Management: Our team helps you strategically allocate resources by prioritizing maintenance activities based on the condition ratings and anticipated future deterioration.
Life Cycle Cost Analysis: We conduct thorough life cycle cost analysis to evaluate the financial implications of different maintenance and rehabilitation strategies, allowing you to make informed decisions.
Sustainability Considerations: We incorporate sustainable practices into our management plans, aiming to minimize environmental impacts and promote eco-friendly pavement solutions.
Why Choose McKenna John J Architect
When it comes to pavement condition surveys and management plan updates in Fort Hood, McKenna John J Architect stands out for several reasons:
Expertise: With years of experience in heavy industry and engineering architecture, our team possesses the technical knowledge and proficiency to deliver exceptional results.
Comprehensive Approach: We take a holistic approach to pavement management, considering factors such as traffic patterns, environmental conditions, and future growth to develop robust and sustainable solutions.
Cutting-Edge Technology: Our firm keeps up with the latest advancements in pavement assessment technologies, ensuring accurate and precise results.
Client-Centric: We prioritize our clients' needs and work closely with them throughout the entire process, providing regular updates and tailored recommendations.
Long-Term Value: By investing in our services, you secure the long-term value of your pavements, reducing maintenance costs and minimizing potential disruptions due to pavement failures.
Contact Us for Professional Pavement Services
Don't compromise on the quality and durability of your pavements. Contact McKenna John J Architect today to benefit from our industry-leading pavement condition surveys and management plan updates. Our expert team is ready to assist you in Fort Hood and ensure the integrity and longevity of your infrastructure.