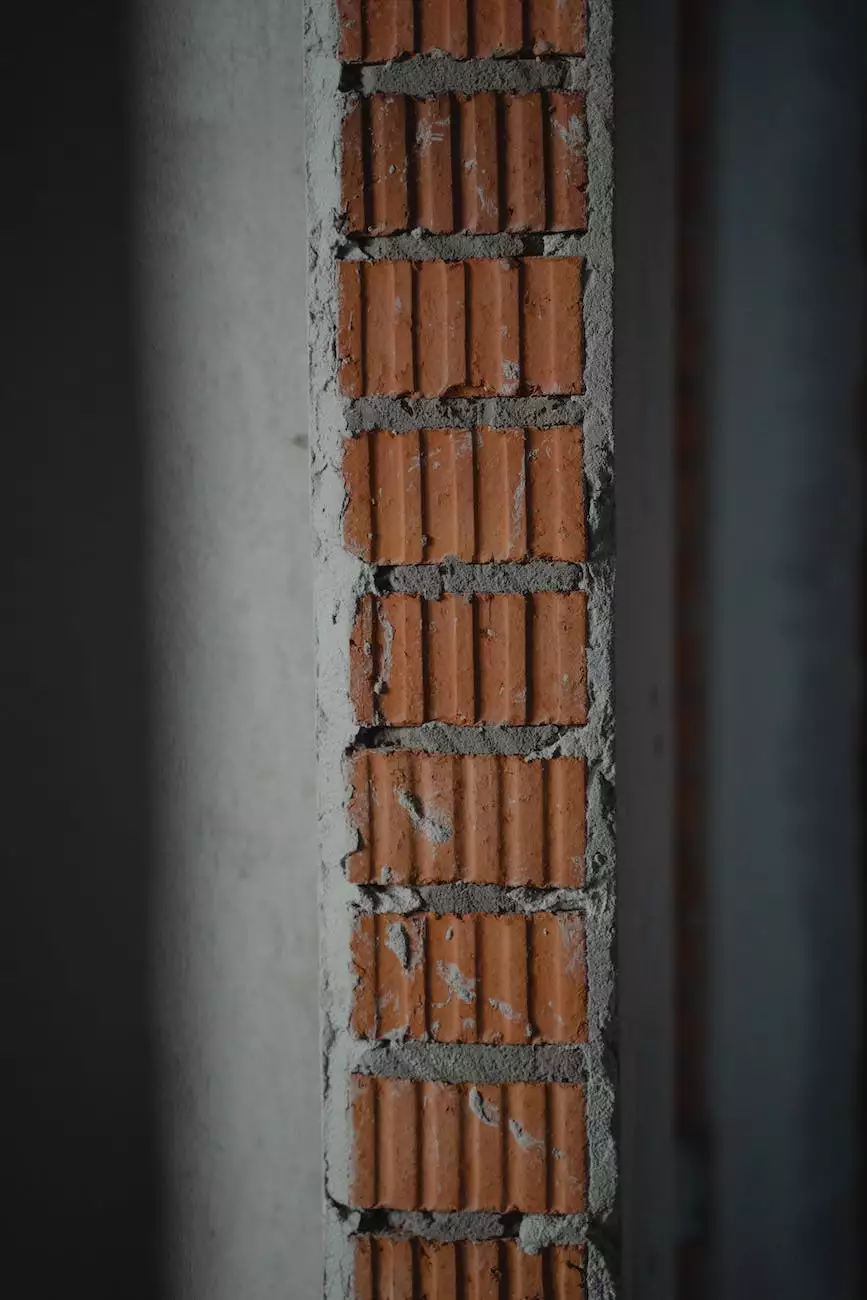 McKenna John J Architect - Heavy Industry and Engineering Architecture
Welcome to the Projects For Bid page of McKenna John J Architect, a leading architectural firm specializing in heavy industry and engineering architecture. With our unwavering commitment to excellence, we have built an impressive portfolio of projects that have garnered recognition and acclaim in the industry.
Driving Innovation in Heavy Industry and Engineering Architecture
At McKenna John J Architect, we understand that heavy industrial and engineering structures require not only functional design but also aesthetically pleasing and sustainable solutions. Our team of experienced architects and engineers work collaboratively to create innovative designs that meet the unique needs of each project.
With a focus on integrating advanced technology, sustainability practices, and cutting-edge construction techniques, we strive to deliver projects that exceed expectations and stand the test of time. Our dedication to precision and attention to detail allows us to create architectural masterpieces in the heavy industry and engineering sectors.
Exploring Our Impressive Portfolio
Take a moment to explore our extensive portfolio of heavy industry and engineering architecture projects available for bidding. Each project showcases our creative vision, technical expertise, and ability to transform concepts into awe-inspiring structures.
1. Industrial Plants and Factories
Our architects have successfully designed and executed numerous industrial plants and factories, catering to diverse sectors such as manufacturing, energy, and logistics. We understand the intricate requirements of these facilities, including efficient floor plans, optimized workflow, and adherence to safety regulations.
With our expertise, we have delivered state-of-the-art industrial plants that enhance productivity, streamline operations, and provide a safe environment for workers. Our designs focus on maximizing space utilization, incorporating sustainable features, and allowing flexibility for future expansions.
2. Infrastructure and Transport Projects
McKenna John J Architect has played a pivotal role in designing key infrastructure and transport projects that facilitate smooth transportation and connectivity. From bridges and highways to railway stations and airports, our architectural solutions incorporate functionality and elegance.
We prioritize environmentally friendly designs that blend harmoniously with their surroundings while considering factors such as traffic flow, accessibility, and safety. Our team meticulously plans and executes these projects to ensure they meet the highest standards and fulfill the requirements of both public and private entities.
3. Specialized Engineering Structures
The expertise of McKenna John J Architect extends beyond conventional architectural projects. We have successfully delivered specialized engineering structures such as power plants, water treatment facilities, and waste management systems.
By combining our architectural prowess with engineering knowledge, we create optimized solutions that integrate seamlessly with complex mechanical systems. Our team remains at the forefront of industry advancements, allowing us to design structures that optimize energy efficiency, ensure regulatory compliance, and address unique challenges associated with heavy industry.
Collaboration and Quality Assurance
At McKenna John J Architect, we believe in the power of collaboration. We understand that the success of any project depends on clear communication, teamwork, and an unwavering commitment to quality. Our architects work closely with clients, contractors, and other stakeholders to ensure seamless coordination throughout every stage of the project.
Additionally, we have a rigorous quality assurance process in place to guarantee that our projects meet the highest industry standards. From concept development to construction administration, every aspect is meticulously reviewed to ensure accuracy, functionality, and adherence to project timelines and budgets.
Contact Us for Bidding Opportunities
If you are interested in bidding on any of our heavy industry and engineering architecture projects, we encourage you to get in touch with our team. We are constantly seeking qualified contractors and partners who share our commitment to excellence.
By collaborating with McKenna John J Architect, you will have the opportunity to work on groundbreaking projects that push the boundaries of innovation and leave a lasting impact on the heavy industry and engineering sectors.
Contact us today to explore the bidding opportunities and be part of our journey to redefine heavy industry and engineering architecture.