Victoria Park Bus Terminal
Aug 18, 2019
Projects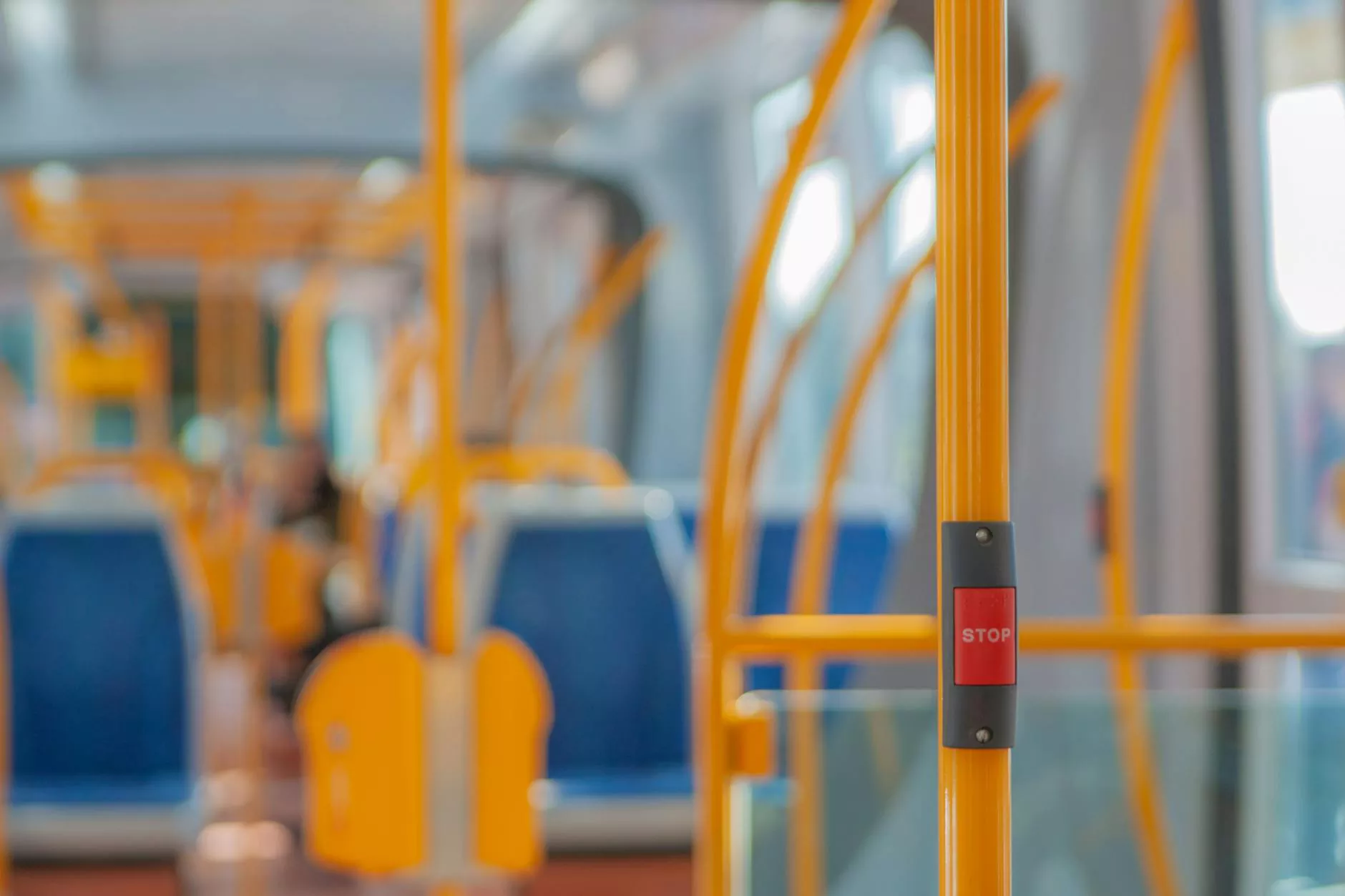 Welcome to the Victoria Park Bus Terminal, a remarkable architectural feat designed and executed by McKenna John J Architect. As a prominent player in the Heavy Industry and Engineering - Architecture category, McKenna John J Architect strives to deliver excellence in architectural and engineering services, setting new standards for innovation, functionality, and aesthetics.
Embarking on the Vision
Victoria Park Bus Terminal stands as a testament to the ingenuity and creativity of the architectural team at McKenna John J Architect. This visionary project aimed to redefine the concept of a bus terminal, combining functionality, sustainability, and design seamlessly. The result is a space that harmonizes with its surroundings while providing optimal convenience and comfort to commuters.
The Essence of Victoria Park Bus Terminal
Stepping into the Victoria Park Bus Terminal, you are immediately struck by the grandeur and thoughtfulness of its design. The terminal serves as a hub for local and intercity bus services, catering to the diverse needs of commuters. The architects at McKenna John J Architect have meticulously crafted each element to ensure a smooth flow of traffic and efficient operations.
Architectural Brilliance
The building itself is a work of art, blending contemporary design with elements inspired by nature. The use of sustainable materials and innovative construction techniques showcases McKenna John J Architect's commitment to responsible architecture. The Victoria Park Bus Terminal boasts expansive glass facades, allowing ample natural light to flood the interiors while offering panoramic views of the surrounding parkland.
Functional Excellence
Functionality has been a key priority in the design process. The terminal features spacious waiting lounges, ticketing counters, and information kiosks, making the commuting experience as smooth as possible. The wide concourses lead passengers seamlessly to their desired platforms, while clear signage ensures easy navigation. Accessibility has also been given utmost importance, with wheelchair ramps and designated parking spaces for people with disabilities.
Seamless Integration with Nature
Victoria Park Bus Terminal beautifully blends into its natural surroundings, acting as a connecting point between urban landscapes and green parklands. The lush greenery surrounding the terminal creates a refreshing ambiance, providing commuters with a moment of tranquility amidst the hustle and bustle of daily life. The architects at McKenna John J Architect have taken great care to ensure the terminal's design aligns with the existing landscape, minimizing environmental impact.
The Heart of the Terminal - Commuter Amenities
The Victoria Park Bus Terminal goes beyond being a mere transportation hub. It prioritizes the comfort and wellbeing of the commuters, offering a range of amenities designed to enhance their experience.
Cafes and Retail Spaces
The terminal features a variety of cafes and retail spaces, providing commuters with a diverse range of options for refreshments, snacks, and convenience items. Whether it's grabbing a quick cup of coffee before boarding a bus or indulging in some retail therapy during a layover, commuters are sure to find something to suit their preferences.
Open Public Spaces
Recognizing the importance of creating a welcoming environment, the Victoria Park Bus Terminal boasts open public spaces that encourage interaction and relaxation. These spaces are adorned with comfortable seating arrangements and beautiful landscaping, offering commuters a chance to take a breather before continuing with their journey.
Technology Integration
Victoria Park Bus Terminal embraces the latest technological advancements to streamline operations and enhance passenger experience. With integrated smart ticketing systems, real-time bus arrival updates, and user-friendly mobile applications, commuters can enjoy a hassle-free journey from start to finish.
Building for the Future
McKenna John J Architect's Victoria Park Bus Terminal is not just a feat of architectural brilliance - it is a testament to the possibilities that lie ahead. This project serves as an inspiration for future endeavors in the realm of heavy industry and engineering architecture. By pushing boundaries, combining sustainable practices, and striving for perfection, McKenna John J Architect continues to shape the landscape of modern architecture.
Contact McKenna John J Architect
Interested in learning more about Victoria Park Bus Terminal or seeking architectural and engineering services for your project? Reach out to McKenna John J Architect today. With a reputation for excellence and a wealth of experience in the heavy industry and engineering - architecture sector, they are ready to bring your vision to life.
Ensure your next architectural project stands as a testament to innovation, sustainability, and functionality. Collaborate with McKenna John J Architect and experience the difference firsthand. Contact them at +123456789 or visit their website at mckenna-architect.com.