Interiors - Creating Timeless Architectural Spaces
Apr 12, 2023
Design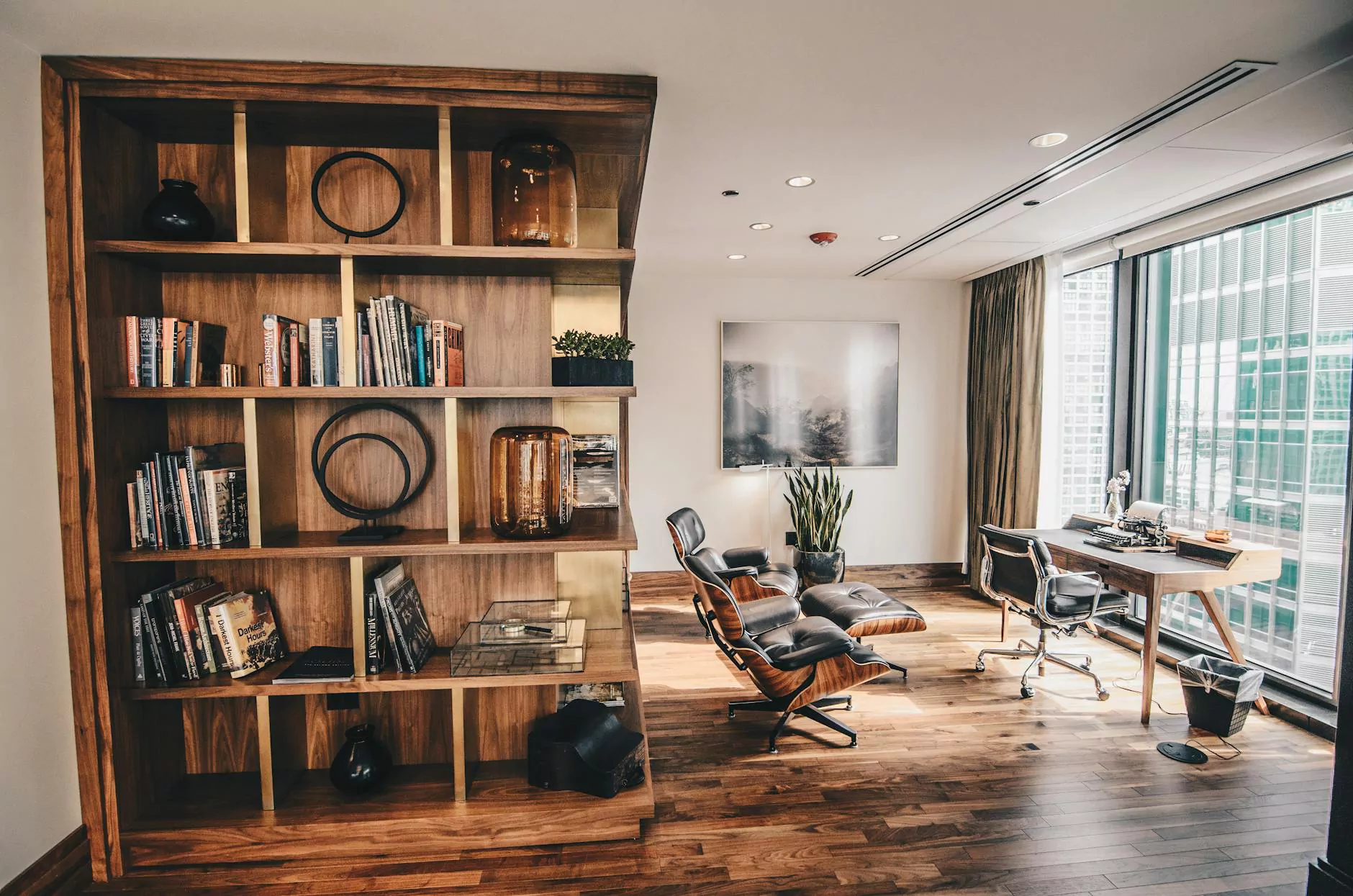 Architectural Interior Design Services Tailored to Your Needs
McKenna John J Architect is a renowned name in the Heavy Industry and Engineering - Architecture sector. We take immense pride in our ability to deliver exceptional interior design services that surpass our clients' expectations.
The McKenna Approach to Interior Design
At McKenna John J Architect, our team of highly skilled architects understands that effective interior design is not solely about aesthetics. It is a delicate balance between form and function, where every element is crafted with purpose. We delve deep into the psychology of space, ensuring that each room evokes the desired emotional response and serves the intended purpose.
Unleashing the Potential of Your Space
Our interior design services are tailored to unlock the true potential of each space we work on. Whether it's a residential property, commercial building, or industrial facility, we possess the expertise to transform any space into an architectural masterpiece.
Collaborative Design Process
We understand that each client is unique, and their requirements vary. Our collaborative design process ensures that your vision is at the forefront throughout the entire journey. We listen attentively to your needs, integrate them seamlessly with our expertise, and present you with a design that not only meets but exceeds your expectations.
Unmatched Attention to Detail
At McKenna John J Architect, we leave no stone unturned when it comes to attention to detail. Every aspect of our interior design projects is meticulously planned and executed. From selecting the finest materials to ensuring impeccable craftsmanship, we prioritize quality and precision in every step of the process.
Creating Timeless Spaces
Our aim is to create interiors that stand the test of time. We believe in designing spaces that transcend trends and remain relevant for generations to come. Our holistic approach combines timeless design principles with innovative concepts, resulting in interiors that age gracefully and continue to inspire.
Comprehensive Range of Services
Our comprehensive range of interior design services includes:
Residential Interior Design: From luxurious homes to cozy apartments, we create personalized interiors that reflect your unique style and elevate your living experience.
Commercial Interior Design: Our expertise extends to designing functional and visually stunning office spaces, retail outlets, restaurants, and hotels that leave a lasting impression on your clients and customers.
Industrial Interior Design: We excel in enhancing the functionality and aesthetics of industrial facilities, creating productive environments that optimize workflow and boost morale.
Why Choose McKenna John J Architect?
When you entrust McKenna John J Architect with your interior design project, you can expect:
Exceptional Expertise: Our team of architects has years of experience in creating remarkable interior spaces, ensuring top-notch quality.
Client-Centric Approach: We prioritize your satisfaction and actively involve you in the design process, ensuring that your vision is realized.
Unparalleled Attention to Detail: We believe that every detail matters, and our meticulous approach guarantees flawless execution.
Timeless Design: Our designs stand the test of time, ensuring that your interiors remain relevant and visually captivating for years.
Dedicated Customer Support: Our commitment to our clients extends beyond project completion, as we provide ongoing support and assistance.
Contact Us for a Consultation
If you are looking to transform your space into a work of art, contact McKenna John J Architect today for a consultation. Our team of experts is eager to bring your vision to life and create interiors that inspire.
McKenna John J Architect - Creating Timeless Architectural Spaces