Unmanned Aerial Systems - Taking the Heavy Industry and Engineering - Architecture Sector to New Heights
Jan 21, 2022
Projects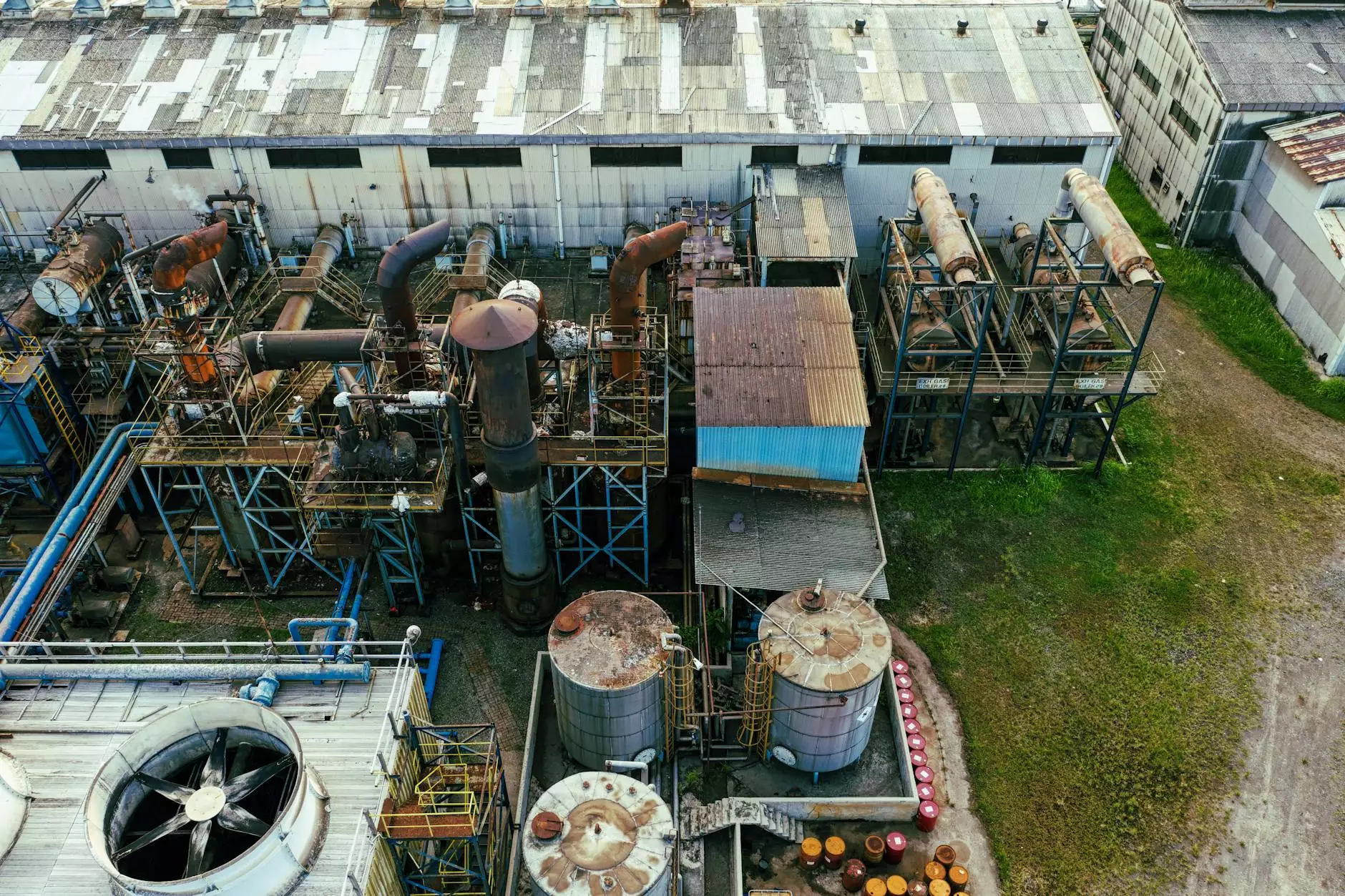 Introduction
Welcome to the world of Unmanned Aerial Systems (UAS) by McKenna John J Architect, where groundbreaking technology meets the intricate art of architecture in the heavy industry and engineering sector. Our expertise in UAS brings a new dimension to architectural planning, design, and analysis, revolutionizing the way projects are envisioned and executed.
The Power of Unmanned Aerial Systems
Unmanned Aerial Systems, commonly known as drones, have emerged as a game-changer in various industries, and the architecture field is no exception. They offer a wide range of applications that significantly enhance the efficiency, accuracy, and safety of architectural processes.
Enhanced Design and Visualization
With UAS technology, McKenna John J Architect can capture high-resolution aerial imagery of project sites from various angles and heights. This enables us to create accurate 3D models and virtual flyovers, providing clients with a realistic and immersive visualization of their projects. By experiencing the design in a virtual environment, clients can make informed decisions and suggest necessary improvements before construction begins.
Precise Site Analysis
Our UAS capabilities go beyond design and visualization. We utilize advanced aerial survey techniques to gather detailed data about project sites, including topography, terrain features, and environmental factors. This information is crucial for comprehensive site analysis, allowing us to identify potential challenges and optimize architectural plans accordingly. By leveraging UAS technology, we save time, reduce costs, and ensure accurate planning even for complex projects.
Efficient Construction Monitoring
Monitoring construction progress is essential to ensure projects are on track and meet the desired quality standards. With Unmanned Aerial Systems, McKenna John J Architect can capture regular aerial images and videos of construction sites. This provides an objective perspective and allows us to closely monitor the construction process, identify any deviations from the plans, and rectify potential issues promptly. Additionally, these recordings serve as valuable documentation for future reference.
Improved Safety Measures
Ensuring the safety of construction workers and the general public is of paramount importance. UAS technology allows us to inspect difficult-to-reach areas of construction sites without endangering human lives. By conducting aerial inspections, we can identify potential safety hazards, assess structural integrity, and implement appropriate preventive measures. This proactive approach enhances safety and minimizes the risk of accidents and structural failures.
Environmental Impact Assessment
At McKenna John J Architect, we believe in sustainable and eco-friendly architectural practices. UAS technology aids in conducting comprehensive environmental impact assessments by capturing aerial data of project sites, surrounding landscapes, and ecosystems. This enables us to make informed decisions regarding site planning, resource allocation, and minimizing environmental disruption. Our commitment to responsible architecture extends to every project we undertake.
Supplementary Services and Collaborations
Collaborations with specialized partners further enhance our UAS services. We work with expert geographers, environmental scientists, and aerial photographers to ensure a holistic approach to architectural projects. Their domain knowledge, combined with our architectural expertise, guarantees a seamless integration of aerial data with design concepts, resulting in innovative and sustainable solutions.
Conclusion
Unmanned Aerial Systems have revolutionized the heavy industry and engineering - architecture sector, empowering McKenna John J Architect to deliver unparalleled services to our clients. Our cutting-edge UAS capabilities, such as enhanced design and visualization, precise site analysis, efficient construction monitoring, improved safety measures, and comprehensive environmental impact assessments, set us apart in the industry. Trust us to elevate your architectural visions to new heights, with a focus on innovation, sustainability, and excellence.