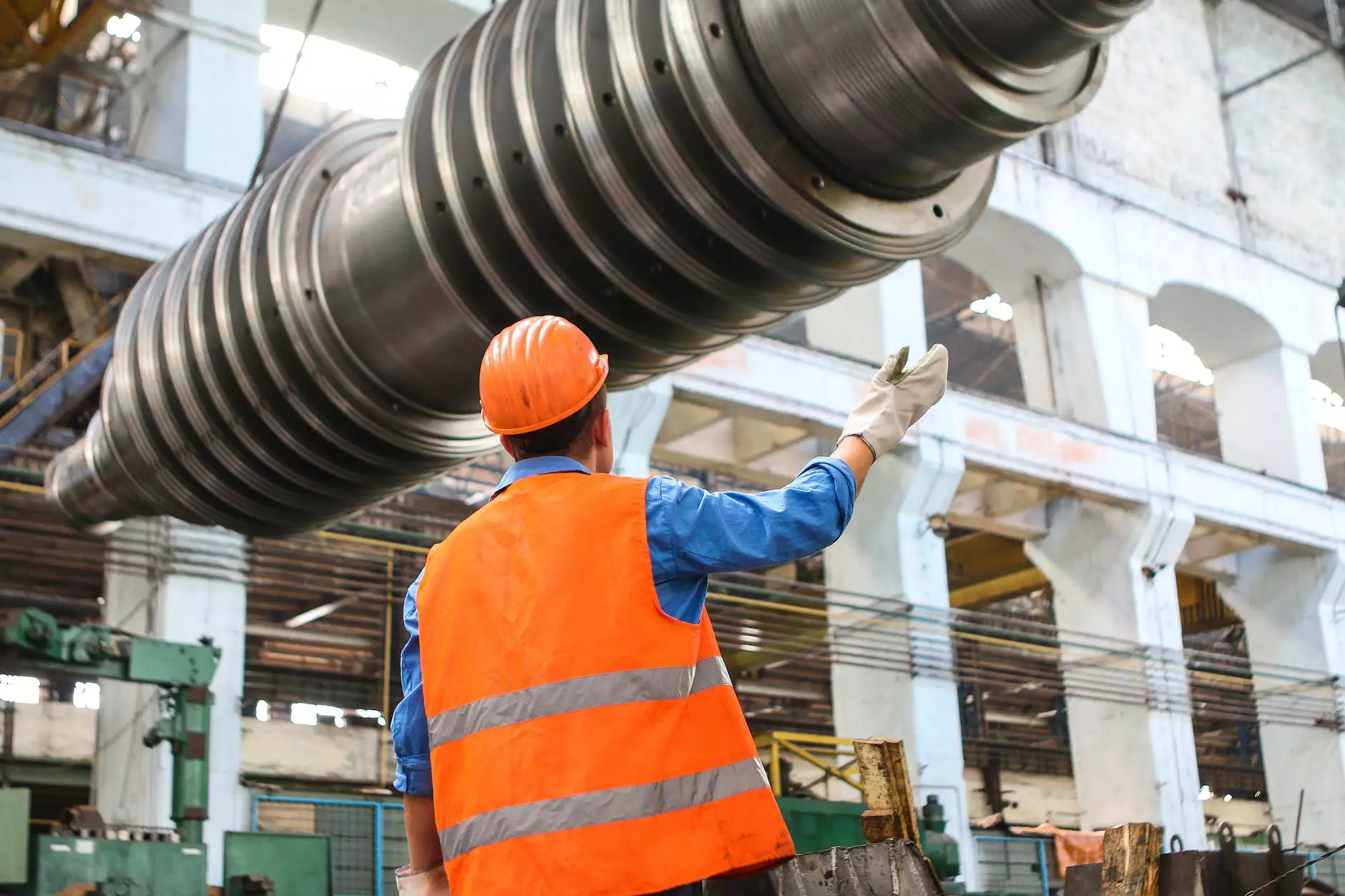 Welcome to the Clients page of McKenna John J Architect, a leading firm specializing in heavy industry and engineering architecture. With our expertise, creativity, and attention to detail, we have served numerous clients across diverse sectors, providing innovative and functional architectural solutions. Our portfolio showcases a range of successful projects that epitomize our commitment to excellence and client satisfaction.
Industrial Facilities
At McKenna John J Architect, we have a deep understanding of the heavy industry and engineering sector, and we take pride in delivering exceptional architectural designs for industrial facilities. Our team has successfully collaborated with major manufacturing companies, power plants, refineries, and logistical hubs, designing state-of-the-art spaces that optimize productivity, efficiency, and safety. We provide tailored solutions that meet the unique requirements of each client, ensuring optimal functionality and scalability.
Manufacturing Companies
Our expertise in heavy industry architecture has enabled us to work closely with prominent manufacturing companies, delivering cutting-edge facilities that support their production processes. We integrate advanced technologies and sustainable practices into our designs, creating spaces that promote efficiency, employee well-being, and environmental responsibility. From automotive plants to electronics manufacturing facilities, our architectural solutions enhance productivity while maintaining a strong aesthetic appeal.
Power Plants and Refineries
McKenna John J Architect has been instrumental in designing power plants and refineries that meet the complex needs of the energy sector. Our architectural solutions prioritize safety, reliability, and regulatory compliance, while also incorporating innovative engineering and sustainable features. By considering factors such as efficient layout design, optimal equipment placement, and effective workflow management, we deliver facilities that streamline operations and ensure long-term success.
Commercial Establishments
The architectural expertise of McKenna John J Architect extends beyond heavy industry and engineering, encompassing a wide range of commercial establishments. We have partnered with renowned organizations, entrepreneurs, and developers to create functional and aesthetically pleasing spaces that resonate with their brand identities and meet their business objectives.
Retail Spaces
Our team understands the crucial role architecture plays in enhancing customer experiences and driving sales in the retail industry. We work closely with retailers to design captivating spaces that promote seamless flow, visually appealing displays, and optimum product placement. Whether it's a boutique store, supermarket, or shopping mall, our architectural solutions optimize spatial utilization and create inviting environments that entice customers to explore and engage.
Office Buildings
McKenna John J Architect has a strong track record in creating innovative office spaces that foster productivity, collaboration, and employee well-being. Our architectural designs integrate flexible layouts, ergonomic considerations, and efficient use of natural light to create inspiring work environments. By incorporating sustainability principles and the latest technological advancements, we help businesses establish modern workplaces that attract top talent and reflect their corporate culture.
Public Infrastructure
In the realm of public infrastructure, McKenna John J Architect has made significant contributions to several high-profile projects. By understanding the unique challenges and requirements of government organizations, municipalities, and educational institutions, we have successfully delivered architectural designs that serve the public interest while ensuring functionality, aesthetics, and sustainability.
Government Buildings
Our architectural expertise extends to the design of government buildings, where we prioritize security, accessibility, and efficient space utilization. We have partnered with various government agencies to develop municipal offices, courthouses, police stations, and other public facilities designed to facilitate the delivery of essential services. Our designs consider the diverse requirements of each entity, creating spaces that promote transparency, accountability, and community engagement.
Educational Institutions
McKenna John J Architect has had the privilege of contributing to the education sector by designing modern, functional, and inspiring learning environments. Our architectural solutions for schools, colleges, and universities focus on creating spaces that foster creativity, collaboration, and student well-being. From classroom design to sports facilities and amenity spaces, we prioritize educational objectives and deliver designs that enhance the overall learning experience.
Conclusion
McKenna John J Architect stands out in the field of heavy industry and engineering architecture by providing comprehensive, innovative, and client-focused services. Our diverse range of clients and successful projects showcase our expertise in various sectors, including industrial facilities, commercial establishments, and public infrastructure. Through attention to detail, cutting-edge design, and a commitment to sustainability, we create architectural solutions that exceed client expectations and contribute to the advancement of heavy industry and engineering sectors.