L.A. First Last Mile Metro Planning
Dec 22, 2022
Projects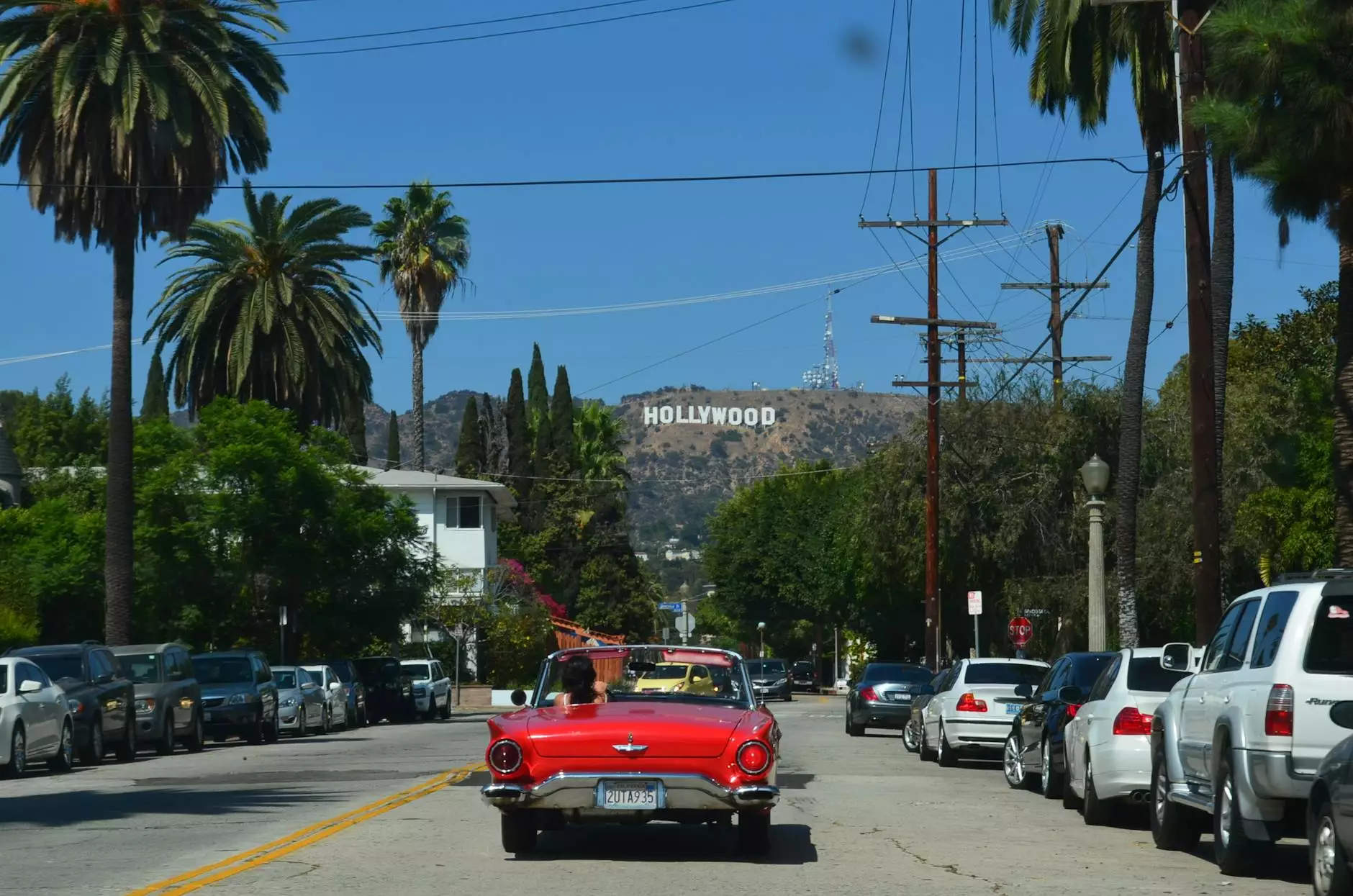 Welcome to McKenna John J Architect, your trusted partner in the field of heavy industry and engineering architecture. With our expertise and commitment to excellence, we strive to deliver world-class architectural solutions for L.A.'s First Last Mile Metro Planning projects. Through our innovative designs and meticulous planning, we aim to optimize transportation accessibility throughout the greater Los Angeles area.
Creating Seamless Connections
At McKenna John J Architect, we understand the importance of efficient transportation systems in today's fast-paced world. Our First Last Mile Metro Planning services focus on creating seamless connections between various modes of transportation, ensuring a convenient travel experience for both commuters and visitors. Through strategic design interventions and sustainable practices, we aim to enhance mobility and accessibility in the city.
Integrated Urban Design
An integral part of our approach to L.A. First Last Mile Metro Planning is integrated urban design. Our team of skilled architects and urban planners work hand in hand to develop comprehensive plans that consider the unique characteristics of each neighborhood and incorporate them into the overall transportation framework. By seamlessly integrating metro stations, pedestrian pathways, bicycle routes, and transit hubs, we create a cohesive and interconnected urban landscape.
Enhancing Pedestrian Experience
One of our primary goals in First Last Mile Metro Planning is to enhance the pedestrian experience. We believe that walkability is a crucial aspect of sustainable urban development. Our designs prioritize the creation of pedestrian-friendly environments, with wide sidewalks, safe crossings, and visually appealing streetscapes. By designing public spaces that promote walking and encourage active transportation, we aim to improve the overall quality of life in the community.
Sustainable Solutions
As a responsible architectural firm, sustainability is at the core of our design philosophy. We recognize the importance of minimizing the environmental impact of transportation systems. In our First Last Mile Metro Planning projects, we employ sustainable practices such as incorporating green spaces, utilizing renewable energy sources, and implementing stormwater management strategies. Our aim is to create transportation networks that not only provide efficient connections but also contribute to a greener and healthier city.
Innovative Technology
Technology plays a crucial role in modern transportation planning. Our team stays at the forefront of the latest advancements in mobility, utilizing innovative technologies to optimize First Last Mile Metro Planning. From smart traffic management systems to real-time data analytics, we leverage technology to improve safety, reduce congestion, and enhance the overall efficiency of transportation networks. Embracing emerging technologies allows us to deliver cutting-edge solutions that meet the evolving needs of the community.
Our Portfolio
Explore our portfolio to discover some of our successful L.A. First Last Mile Metro Planning projects. Each project showcases our attention to detail, innovative design concepts, and commitment to client satisfaction. From large-scale infrastructure developments to localized community-focused initiatives, our diverse portfolio highlights our expertise in creating transportation systems that seamlessly integrate with the urban fabric.
Contact Us
For all your architectural needs related to L.A. First Last Mile Metro Planning, McKenna John J Architect is here to assist you. Our dedicated team of professionals is ready to collaborate with you, turning your vision into reality. Contact us today to discuss your project requirements, explore potential design possibilities, and leverage our expertise to create a transformative transportation system for the greater Los Angeles area.