William R. Blocker Middle School
Sep 8, 2020
Projects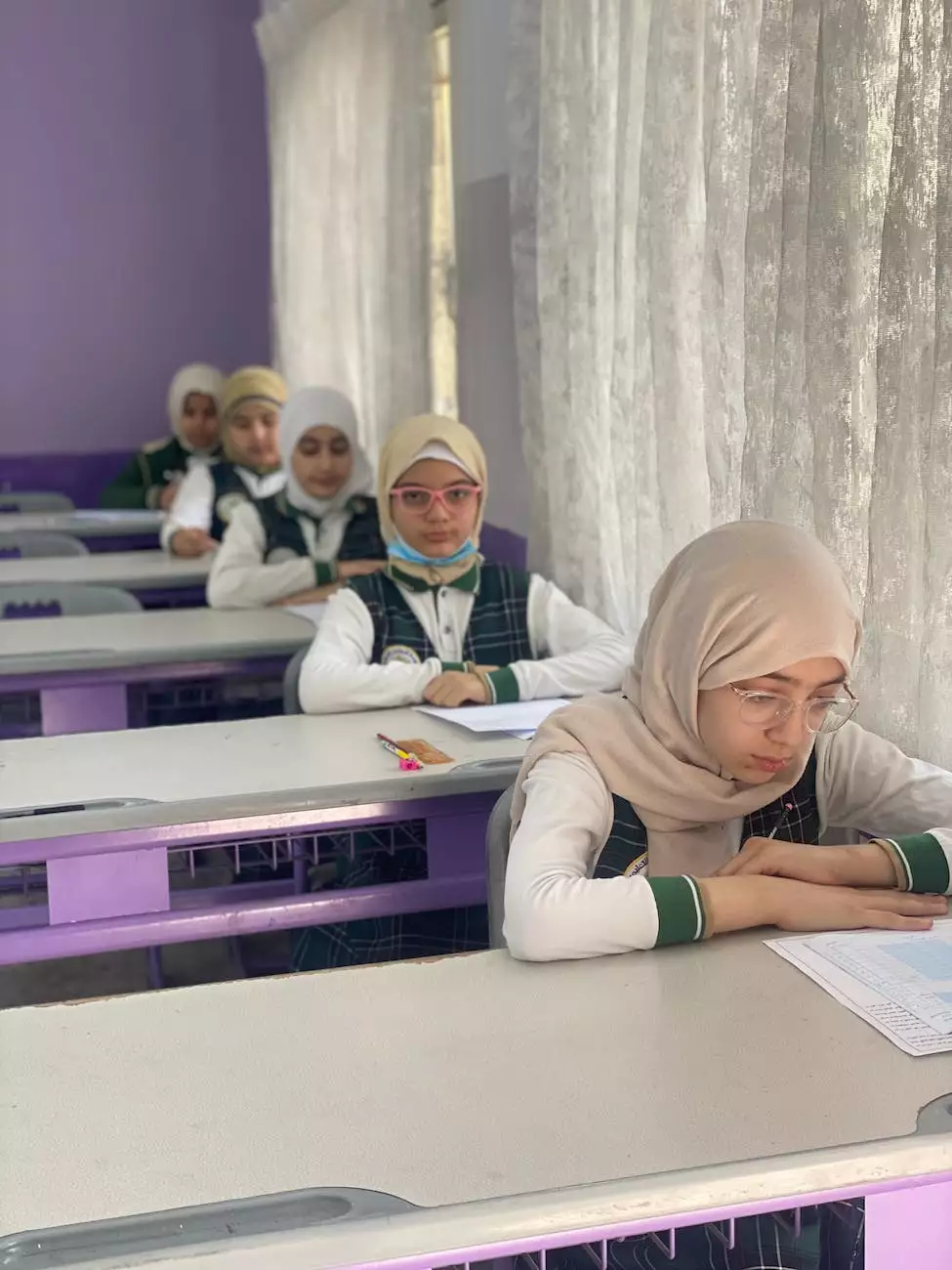 Welcome to the webpage dedicated to William R. Blocker Middle School, an outstanding architectural project designed by McKenna John J Architect.
About McKenna John J Architect
McKenna John J Architect is a highly regarded firm specializing in Heavy Industry and Engineering - Architecture. With years of experience and a diverse portfolio, we strive to create innovative and sustainable solutions that leave a lasting impact. Our team of skilled professionals is dedicated to designing spaces that meet the unique needs of our clients while offering inventive design techniques and cutting-edge technologies.
A Vision for Excellence
At McKenna John J Architect, we believe that every educational institution should embody a vision for excellence. William R. Blocker Middle School, with its exceptional design, is a testament to this vision. Located in a bustling community, this architectural masterpiece seamlessly combines aesthetic appeal, functionality, and environmental sustainability.
Design Concept
The design concept for William R. Blocker Middle School revolves around the idea of creating an inspiring learning environment. The architectural elements and spatial arrangements are meticulously planned to promote collaboration, creativity, and a sense of belonging among students and staff.
The school's exterior showcases a harmonious blend of modern and traditional architectural styles, reflecting the community's rich history while embracing contemporary design principles. The use of sustainable building materials and energy-efficient systems further underscores our commitment to environmental stewardship.
Functional Excellence
William R. Blocker Middle School sets the stage for an unparalleled educational experience by providing state-of-the-art facilities and amenities. The interior spaces are intelligently designed to enhance learning, with flexible classrooms, well-equipped laboratories, and expansive common areas that encourage interaction and engagement.
The school's layout allows for efficient movement, ensuring a smooth flow of students and staff throughout the day. Safety and security are also prioritized, with advanced access control systems and well-placed surveillance cameras positioned across the premises.
Sustainability Features
McKenna John J Architect is committed to sustainable architecture practices, and William R. Blocker Middle School exemplifies our dedication to creating environmentally responsible spaces. The building incorporates numerous sustainable features, including:
Energy-efficient HVAC system with smart controls
Solar panels for renewable energy generation
Water conservation measures, such as rainwater harvesting systems
Natural lighting and efficient LED lighting fixtures
Green spaces and landscaped outdoor areas promoting biodiversity
Collaborative Partnerships
Creating a masterpiece like William R. Blocker Middle School requires collaboration with various stakeholders. McKenna John J Architect worked closely with educators, community members, and construction experts to ensure that the design met the unique requirements of the school and its surrounding environment.
By fostering strong partnerships and encouraging open communication, we were able to translate the collective vision into a physical reality. The result is a school that seamlessly integrates into the fabric of the community while serving as a beacon of knowledge and inspiration.
Conclusion
William R. Blocker Middle School is a testament to McKenna John J Architect's proficiency in Heavy Industry and Engineering - Architecture. Through creative design, functional excellence, and sustainable practices, this exceptional educational facility sets the bar high for future projects in the industry.
As a leading architectural firm, McKenna John J Architect is proud to have played a role in shaping this remarkable educational institution. We remain committed to our mission of creating spaces that inspire, innovate, and enrich lives.