Children Aren't Walking to School Anymore: Why
May 10, 2018
News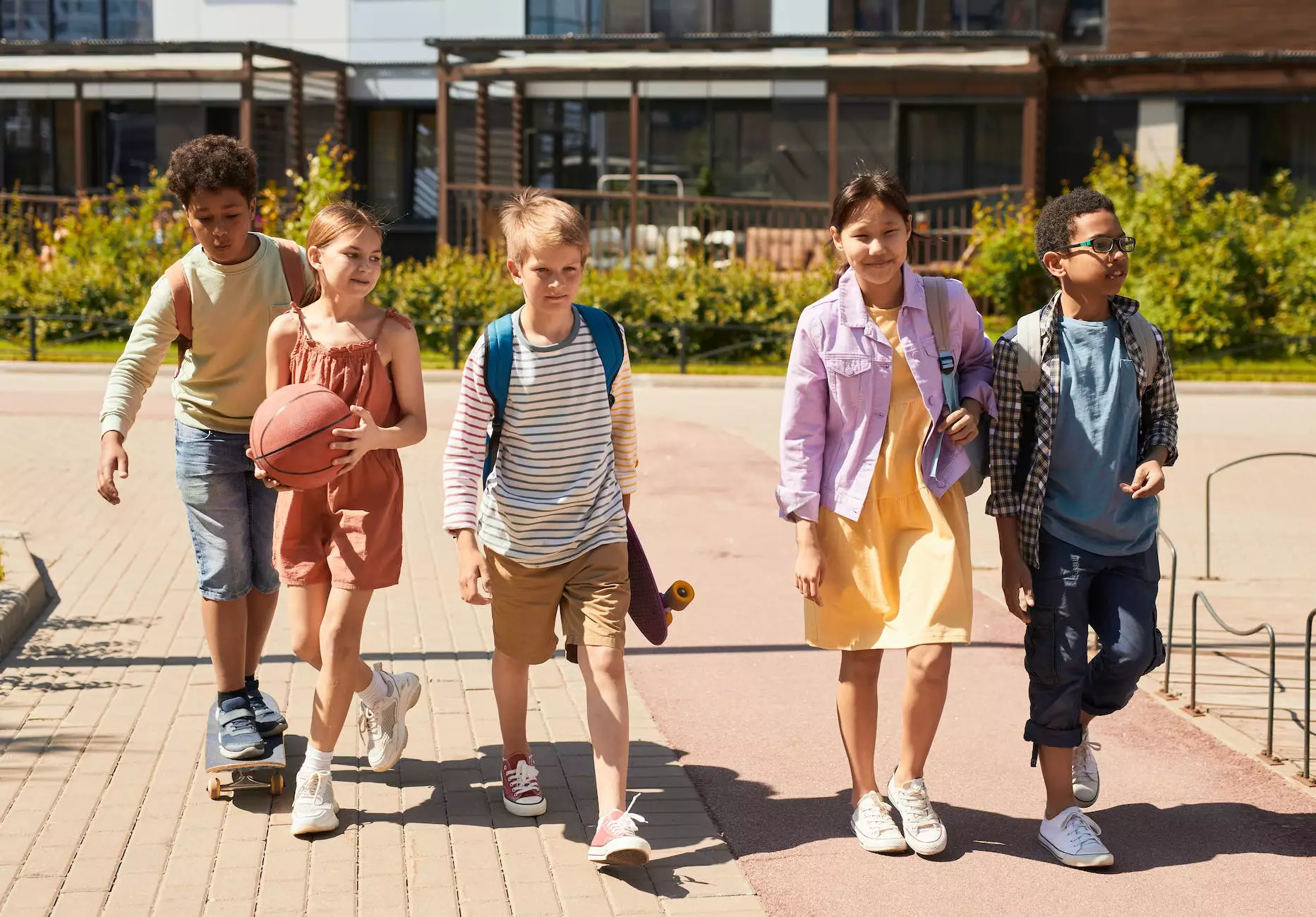 Introduction
In today's fast-paced society, it has become increasingly uncommon to witness children walking to school. Gone are the days when children would gather at bus stops or walk together along the sidewalks, backpacks slung over their shoulders, as they made their way to the schoolyard. The shift from walking to school has raised concerns about its implications on children's health, transportation, and overall community well-being.
The Changing Landscape of School Transportation
Over the past few decades, there has been a noticeable decline in the number of children who walk to school. This shift can be attributed to various factors, including:
1. Urban Sprawl
The urban sprawl phenomenon has led to the decentralization of schools. With the establishment of schools in suburban areas, children often have to travel longer distances to reach their educational institutions. This makes walking to school less feasible and less convenient for many families.
2. Safety Concerns
Today, parents are more concerned about their children's safety than ever before. Increased traffic, crime rates, and other potential hazards make parents anxious about allowing their children to walk to school unsupervised. As a result, they opt for alternative transportation options, such as driving or using school buses.
3. Lack of Sidewalks and Pedestrian Infrastructure
In some areas, the lack of adequate sidewalks and pedestrian infrastructure poses a significant hindrance to walking to school. Without proper pathways, crossing busy roads becomes risky, discouraging parents from allowing their children to walk to school alone.
The Impacts on Children
The decline in walking to school has not only affected the daily routines of children but also has broader implications for their health and well-being. Some notable impacts include:
1. Physical Health
Studies have shown that regular physical activity, such as walking, is crucial for children's physical health. By eliminating the opportunity to walk to school, children miss out on the exercise they would naturally get during their commute, contributing to sedentary lifestyles and increased risk of obesity.
2. Mental Health
Walking to school offers children a chance to socialize with peers, explore their neighborhood, and take in their surroundings. With the decline in walking, children may miss out on these valuable experiences, potentially impacting their mental well-being and sense of community connection.
3. Environmental Impact
The shift from walking to school to more car-dependent transportation methods has significant environmental consequences. Increased traffic congestion, air pollution, and carbon emissions contribute to climate change and compromise the sustainability of our communities.
Addressing the Issue
To encourage more children to walk to school and reap the associated benefits, various initiatives can be implemented:
1. Safe Routes to School Programs
Communities can work together to develop safe routes to school programs. These initiatives involve improving the infrastructure around schools, including the creation of sidewalks, crosswalks, and bike lanes. By enhancing safety, parents can feel more confident about allowing their children to walk or bike to school.
2. Education and Awareness
Education and awareness campaigns play a crucial role in highlighting the benefits of walking to school. By educating parents, teachers, and community members about the importance of physical activity, safety precautions, and the positive impact on the environment, more support can be garnered for walking to school initiatives.
3. Collaboration with Local Authorities
McKenna John J Architect, a prominent firm specializing in Heavy Industry and Engineering - Architecture, recognizes the significance of designing school buildings and surrounding environments that promote walking. Collaborating with local authorities, architects, and urban planners, we strive to create attractive, pedestrian-friendly spaces that encourage children to walk to school safely.
Conclusion
The decreasing trend of children walking to school is a multifaceted issue that requires attention from various stakeholders, including parents, educators, community leaders, and architects. By addressing safety concerns, improving infrastructure, and promoting the numerous benefits associated with walking to school, we can foster healthier, more vibrant communities where children can thrive. Let's work together to ensure that future generations regain the joy and freedom of walking to school.