Fairmont Banff Springs Willow Stream Spa Refurbishment
Aug 20, 2018
Projects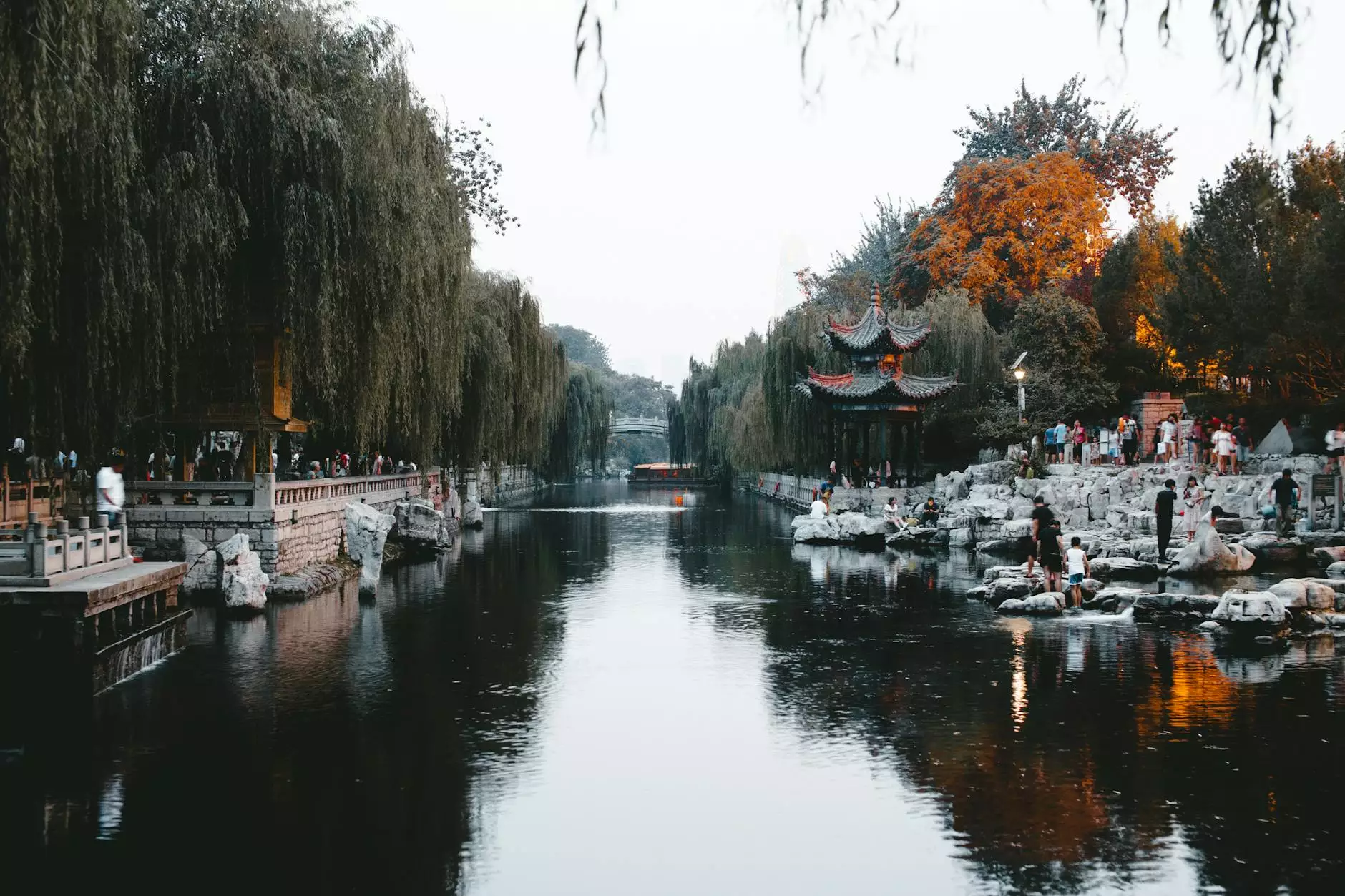 About McKenna John J Architect
McKenna John J Architect is a renowned architectural firm specializing in heavy industry and engineering - architecture. With years of experience and a dedicated team of professionals, we deliver exceptional results in every project we undertake. Our commitment to excellence and attention to detail set us apart, striving to create architectural masterpieces that surpass expectations.
Introduction to the Fairmont Banff Springs Willow Stream Spa Refurbishment
The Fairmont Banff Springs Willow Stream Spa refurbishment project is a testament to our expertise in luxury spa design and the ability to transform spaces into magnificent works of art. Located in the heart of Banff National Park, the Fairmont Banff Springs is a world-class resort renowned for its breathtaking surroundings and unparalleled service.
Revitalizing the Iconic Willow Stream Spa
The Willow Stream Spa, nestled within the Fairmont Banff Springs, required a refurbishment that would enhance its grandeur and provide a luxurious spa experience for guests. Our team of architects and engineers collaborated closely to create an innovative design that seamlessly integrated with the resort's natural surroundings while offering state-of-the-art facilities.
Architectural Excellence and Design Innovation
Our approach to the Fairmont Banff Springs Willow Stream Spa refurbishment focused on preserving the spa's historical charm and incorporating contemporary elements that elevate the overall guest experience. We meticulously designed each space, taking into consideration functionality, aesthetics, and comfort.
Thoughtful Spatial Planning
Our architects and designers carefully analyzed the existing layout to optimize the flow and functionality of the spa. We reimagined the space to create distinct zones for relaxation, treatment rooms, hydrotherapy areas, and wellness facilities. The result is a harmonious fusion of tranquility and luxury, where guests can unwind and indulge in ultimate rejuvenation.
Sustainable Design Solutions
At McKenna John J Architect, we are committed to sustainability in our projects. For Fairmont Banff Springs Willow Stream Spa refurbishment, we incorporated eco-friendly practices and materials that minimize the spa's carbon footprint while maximizing energy efficiency. This commitment to sustainability aligns with the resort's dedication to preserving the natural beauty of the surrounding landscape.
Collaboration with Skilled Craftsmen
We believe that collaboration is the key to extraordinary results. Throughout the refurbishment project, we worked closely with skilled craftsmen and artisans who shared our passion for creating exceptional spaces. Their expertise in traditional techniques and attention to detail helped us bring our vision to life, adding unique touches to the spa's design and ambiance.
Unveiling a World-Class Spa Retreat
The completion of the Fairmont Banff Springs Willow Stream Spa refurbishment marks the beginning of a new era for this iconic destination. Guests can now experience a sanctuary of relaxation where luxurious treatments, breathtaking views, and unparalleled comfort converge to create an unforgettable experience. Every detail has been meticulously curated to provide a haven of tranquility amidst the stunning Canadian Rockies.
Award-Winning Innovation
Our dedication to excellence has garnered numerous accolades within the architectural industry. The Fairmont Banff Springs Willow Stream Spa refurbishment has been recognized for its exceptional design, innovative engineering solutions, and commitment to sustainability. These accolades reflect our unwavering commitment to delivering projects that exceed client expectations and define new standards in architectural excellence.
Experience the Unparalleled
Step into the Fairmont Banff Springs Willow Stream Spa and embark on a sensory journey like no other. Discover a world of luxury, elegance, and tranquility that showcases the harmonious blend of architectural brilliance and natural beauty. Allow McKenna John J Architect to redefine your spa experience and indulge in the epitome of relaxation.
Contact Us
To learn more about our projects or discuss your architectural needs, contact McKenna John J Architect today. Our team of experts is ready to bring your vision to life and create architectural marvels that stand the test of time.