Henley Elementary School
Aug 9, 2022
Projects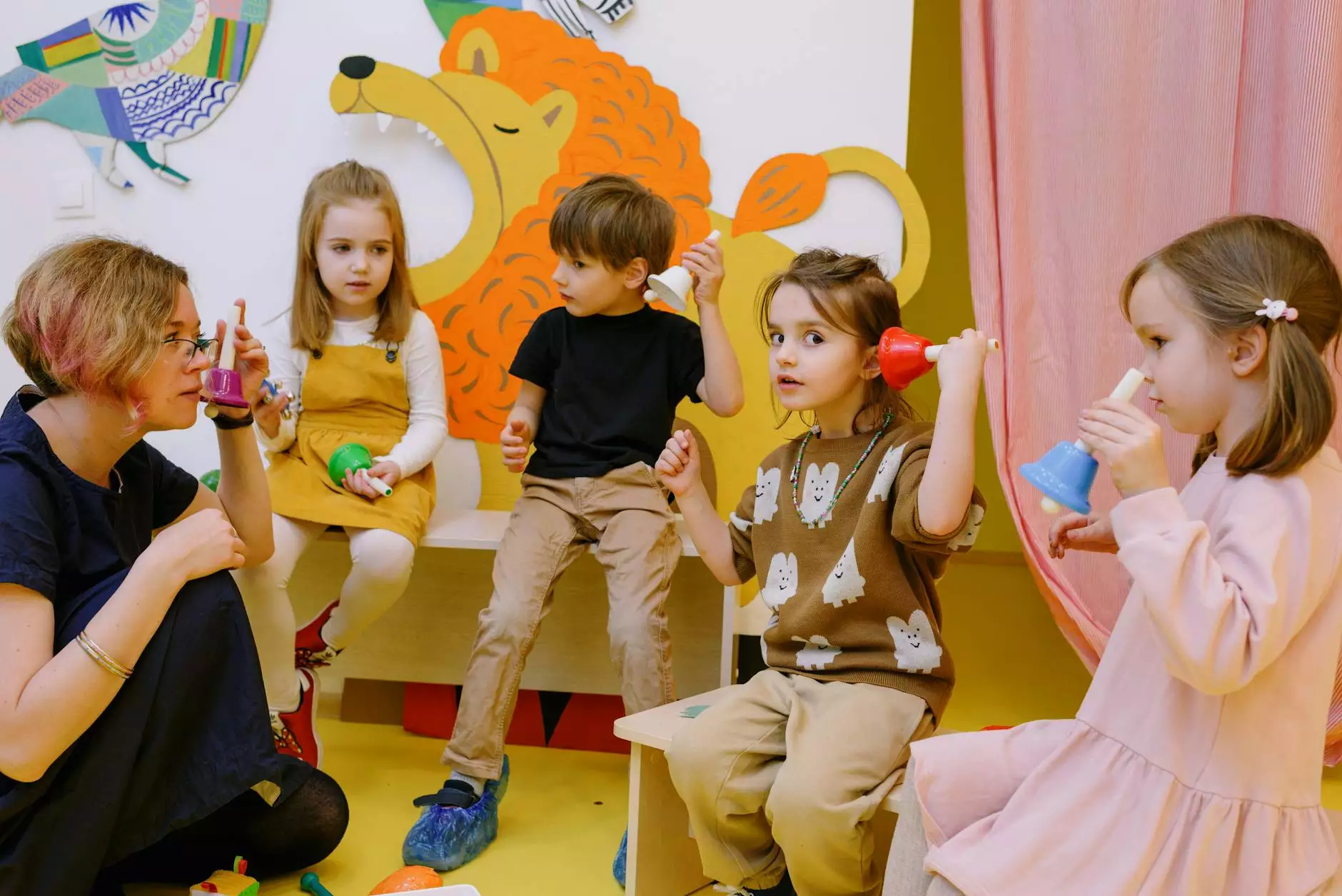 Transforming Education through Exceptional Architecture
Welcome to Henley Elementary School, a testament to the remarkable synergy between architecture, education, and community. At McKenna John J Architect, we take pride in our ability to create stunning architectural designs that transcend conventional boundaries. Our team of highly skilled architects, engineers, and designers collaborated closely with educators, administrators, and local stakeholders to bring this vision to life.
Revitalizing the Learning Environment
Henley Elementary School stands as a shining example of how architectural innovation can impact education. Our goal was to create an environment that fosters creativity, inspires collaboration, and promotes optimal learning experiences for students of all ages. Combining state-of-the-art infrastructure with sustainable design principles, we have successfully revitalized the entire learning ecosystem.
Design Concept: Harmonizing Nature and Learning
Inspired by the surrounding natural landscape and the principles of biophilic design, our team conceptualized Henley Elementary School as a harmonious integration of architecture and nature. The building's expansive windows provide abundant natural light, while strategically placed green spaces throughout the campus enhance the overall well-being of students and faculty.
Cutting-Edge Facilities for Next-Generation Learning
Henley Elementary School boasts a wide range of cutting-edge facilities, ensuring that students have access to the latest educational resources.
1. Innovation Labs
Equipped with advanced technologies, our innovation labs encourage students to explore, experiment, and develop critical problem-solving skills. From robotics and 3D printing to virtual reality, these labs enable hands-on learning in diverse fields.
2. Collaborative Learning Spaces
We designed flexible, collaborative learning spaces that facilitate group discussions, team projects, and multimedia presentations. These spaces promote student engagement, communication, and the exchange of ideas.
3. Outdoor Learning Areas
Recognizing the importance of outdoor education, we integrated dedicated outdoor learning areas into the campus. These spaces encourage curiosity, exploration, and a deeper connection with nature.
Community Engagement and Sustainability
At McKenna John J Architect, we understand the significance of community engagement and environmental sustainability. Henley Elementary School was designed with a focus on reducing the carbon footprint and providing an inclusive space for the entire community.
1. Energy Efficiency
By incorporating energy-efficient systems, such as solar panels and LED lighting, we have greatly minimized the school's environmental impact. The use of sustainable materials and efficient insulation further contributes to its energy-saving capabilities.
2. Multipurpose Spaces
Henley Elementary School serves as a multipurpose hub that extends beyond regular school hours. The auditorium, gymnasium, and outdoor sports facilities provide spaces for community events, workshops, and recreational activities.
3. Integration with Surrounding Neighborhood
The design of Henley Elementary School incorporates elements that seamlessly blend with the surrounding neighborhood. Our aim was to create a visually appealing structure that harmonizes with the existing architectural style, creating a sense of unity and pride among community members.
The McKenna John J Architect Advantage
McKenna John J Architect is a leading architectural firm specializing in heavy industry and engineering in architecture. With years of experience and a proven track record, we are committed to delivering excellence in each project we undertake.
Our Approach
Our approach to architectural design is rooted in a deep understanding of our clients' needs, aspirations, and the surrounding environment. We combine creativity, functionality, and sustainability to create spaces that surpass expectations.
Expertise in Heavy Industry and Engineering Architecture
As specialists in heavy industry and engineering architecture, we have extensive knowledge and experience in designing buildings that cater to the complex needs of these industries. From manufacturing facilities to industrial complexes, we have the expertise to transform ideas into reality.
Client-Centric Collaboration
At McKenna John J Architect, we believe that successful projects are built on strong relationships. We prioritize open communication and collaboration with our clients throughout the entire design and construction process. Your vision becomes our shared mission.
Contact Us
If you are looking for an architectural partner that can bring your vision to life, we would love to hear from you. Contact McKenna John J Architect today for a consultation and let's embark on a transformative journey together.
Henley Elementary School - Transforming Education through Exceptional Architecture.
McKenna John J Architect - Leaders in Heavy Industry and Engineering Architecture.