Hugh Baird College – St Winefrides Campus & The Life
May 25, 2018
Projects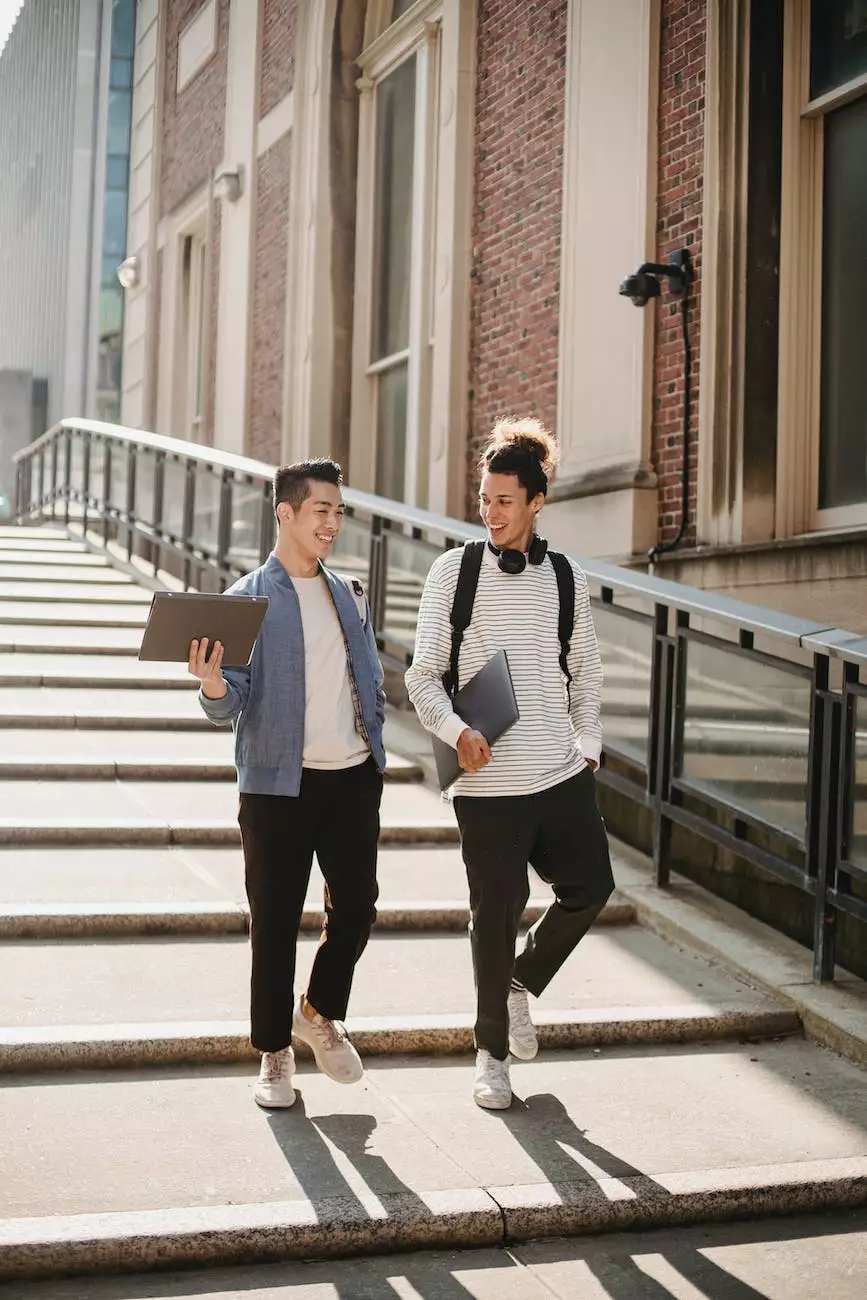 Introduction
Welcome to McKenna John J Architect, the leading experts in Heavy Industry and Engineering - Architecture. We are proud to present our exceptional work at Hugh Baird College's St Winefrides Campus and The Life project. Our team of highly skilled architects brings innovation, creativity, and expertise to each architectural endeavor. Join us on a journey to explore the marvels of modern design and construction.
About Hugh Baird College
Hugh Baird College is a renowned educational institution committed to providing outstanding learning experiences to students. Located in St Winefrides, the college boasts state-of-the-art campuses that cultivate a stimulating environment for educational pursuits. The St Winefrides Campus in particular stands as a testament to architectural excellence, featuring cutting-edge facilities and visually stunning structures.
Architectural Brilliance
At McKenna John J Architect, we were honored to be entrusted with the design and construction of Hugh Baird College's St Winefrides Campus. Our architects poured their expertise and passion into creating a space that combines functionality, aesthetics, and sustainability.
The St Winefrides Campus showcases architectural brilliance through its innovative layout, environmentally conscious design elements, and seamless integration with the surrounding landscape. Each building within the campus harmoniously blends modern architecture with the rich, historical heritage of the region, resulting in a visually captivating experience.
The Life Project
The Life project at Hugh Baird College is an extraordinary addition to the campus. This ambitious undertaking aimed to create a multifunctional space that promotes learning, collaboration, and creativity. Combining cutting-edge design principles with advanced construction techniques, The Life sets a new standard for educational facilities.
The Life project includes various features designed to enhance the educational experience. State-of-the-art classrooms equipped with the latest technology provide an immersive learning environment. Open collaborative spaces encourage students to engage in discussion and idea sharing. The inclusion of sustainable elements, such as energy-efficient systems and green spaces, ensures a responsible approach to resource consumption.
The McKenna Experience
Choosing McKenna John J Architect means selecting a partner that offers unrivaled expertise in heavy industry and engineering architecture. Our team meticulously plans, designs, and executes architectural projects, exceeding client expectations with exceptional attention to detail and a commitment to quality.
We understand the unique challenges posed by heavy industries and engineering projects. With our innovative approach and unparalleled problem-solving abilities, we have successfully completed numerous remarkable projects in the field. Our relentless pursuit of architectural excellence has earned us a reputation as industry leaders.
Contact Us
If you have an ambitious architectural project in the heavy industry and engineering sector, we are the ideal partners to bring your vision to life. Our team at McKenna John J Architect is dedicated to delivering outstanding results, pushing the boundaries of modern design, and ensuring the success of your project.
Contact us today to discuss your architectural needs and embark on a transformative journey with our skilled architects. Together, we will create architectural marvels that stand the test of time.